Canarreos, Cuba November 2023
3rd November – 11th November 2023
Alex Jardine will be leading a hosted group to the expansive saltwater flats of the Canarreos Archipelago in Cuba in search of bonefish, permit and tarpon. The trip will be aboard the comfortable Jardines Avalon I and will explore the diverse flats systems that connects both Cayo Largo with the Isla de Juventud (Isle of Youth) and Cayo Largo.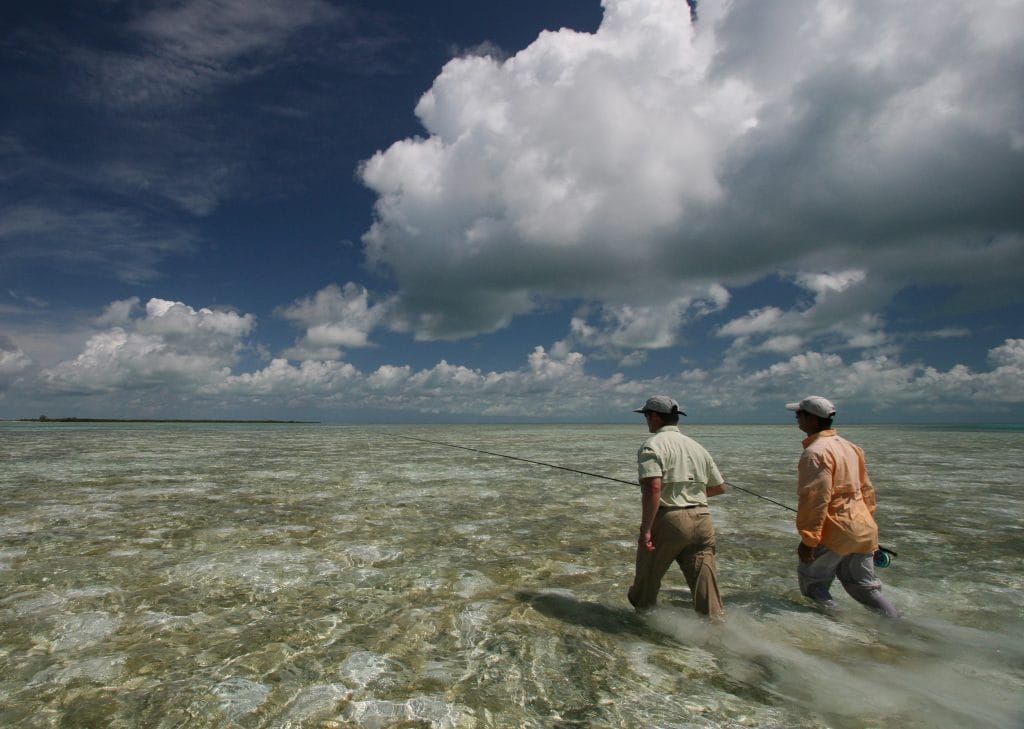 The Canarreos Archipelago to the south of Cuba's mainland comprises of 350 islets and is almost the same length as the Florida Keys. Within the archipelago sits two of the country's best known destinations; the Isla de Juventud (Isle of Youth) and Cayo Largo. During the spring season these destinations are fish separately but from July to February each season one mothership will cover the full archipelago in what is one of the most exciting new operation in Cuba, Canarreos. It offers anglers the perfect combination of great fishing for bonefish and tarpon, along with tailing permit, cubera snapper and other flats species all from a comfortable liveaboard vessel.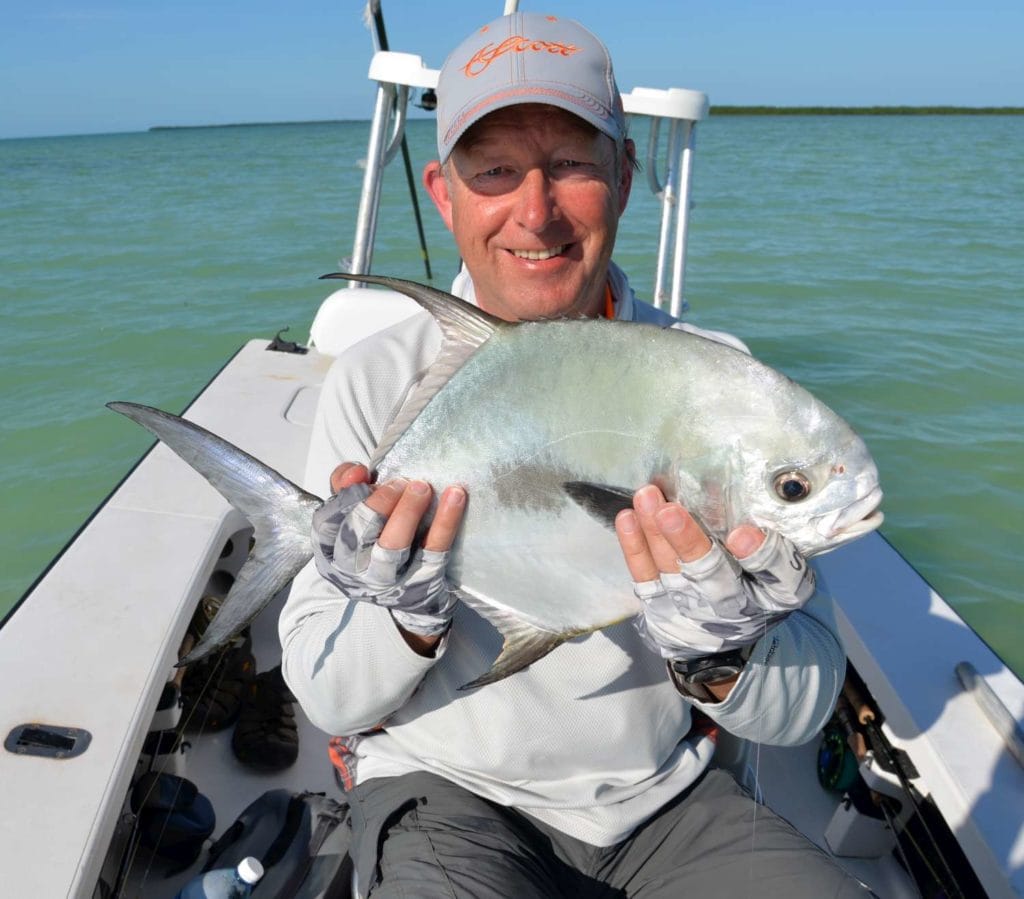 The cays of Cayo Largo are uninhabited and apart from those you fish with, the only people you will see are a few commercial lobster fishermen. It is therefore an ideal habitat for bonefish, tarpon and permit. The flats tend to be white sand interspersed with turtle grass, ideal for those who want to wade. Most days you will have the option of either fishing from the skiff or wading. Through the flats and cays you find deeper channels that provide perfect areas for tarpon to feed on the bountiful shoals of sardines. On the slightly deeper parts of the flats you will see schools of permit and will feel that a Grand Slam is seemingly moments away.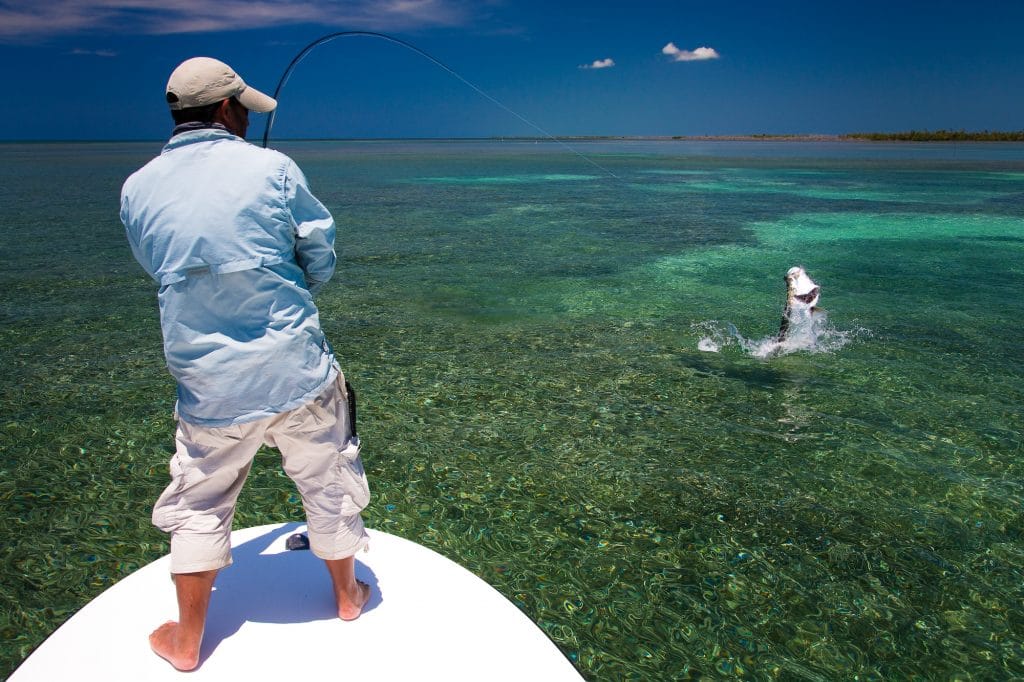 The Isle de Juventud represents the western part of the Canarreos Archipelago, a large area of marine park providing a pristine environment similar to that of Jardines de la Reina with a combination of marl, sand, and turtle grass. A perfect environment for fly fishing from a skiff. The focus for most fly anglers heading to Isla de la Juventud is the year-round world-class tarpon fishing, and whilst it fishes best in the spring and summer season, the Canarreos programme will offer fantastic baby tarpon fishing in the mangroves, channels and flats for fish between 10 – 80 lbs. Aside from the numerous tarpon, these flats are also home to big bonefish and good numbers of permit too. For anglers who like to wade there are some great hard white sand flats where you can easily spend a few hours hunting tailing bonefish and permit. In addition to the tarpon, bonefish and permit, Isla de la Juventud also offers some fantastic sight fishing for snook and barracuda. Around the drop offs and mangrove lined edges you will also find plenty of other Caribbean species such as mutton snapper and jack crevalle.
The Accommodation – Jardines Avalon I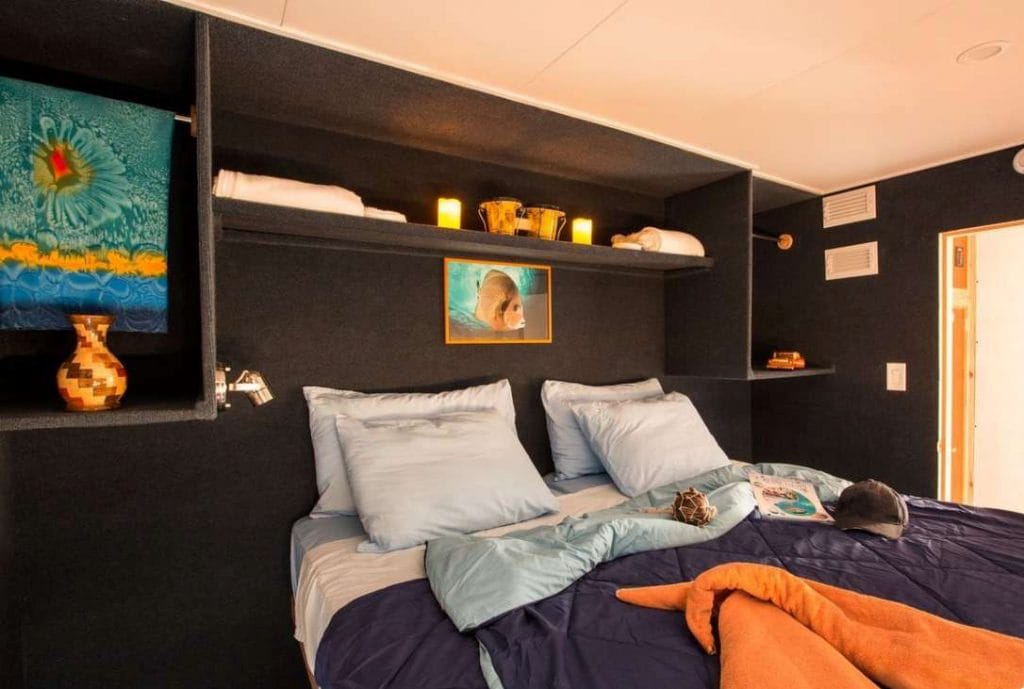 The hosted trip to the Canarreos Archipelago will be based upon the Jardines Avalon I, a 110 foot vessel which features ten air-conditioned cabins with private bathrooms. It is an intimate, comfortable and stylishly designed vessel. There is a spacious and comfortable combination lounge, dining room and bar area on the boat deck along with a jacuzzi.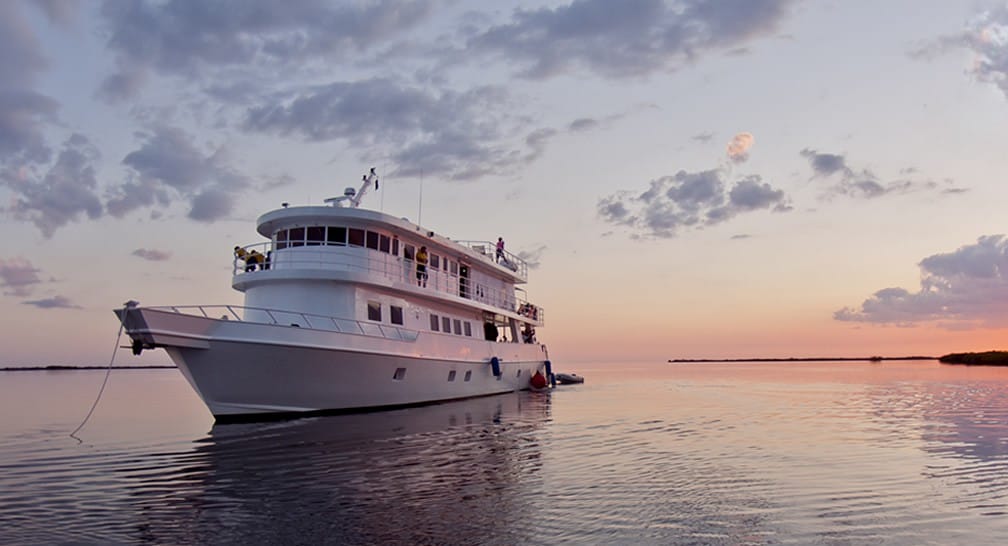 The food aboard all of the Avalon vessels is a wonderful selection of Cuban cuisine, grilled fresh seafood and vegetables along with many international delights. The chefs are well versed in many different styles and will be sure to amaze you during your stay aboard. In addition there is a full bar with a selection of Cuban beers, rum, and a small selection of international wines. The attentive crew will be there to take care of your every need and make sure you have a wonderful trip.
Why Alex wants to visit this destination:
Having travelled to Jardines de la Reina in 2022, Alex was able to get a glimpse of what the Caribbean's largest island had to offer in terms of fishing. The fishing was fantastic for bonefish and tarpon with good permit shots too but was largely fished from skiffs due to the marl flats. Canarreos has a similar potential in terms of species to target but the added attraction of more hard white sand flats too, which will provide more wading opportunities.
Alex has also factored in the predicted tides for the week so that there is an afternoon high tide most days. This will give the anglers a chance to fish the flooding tide for the bulk of the day, which is known to offer better fishing for bonefish and permit in the Caribbean.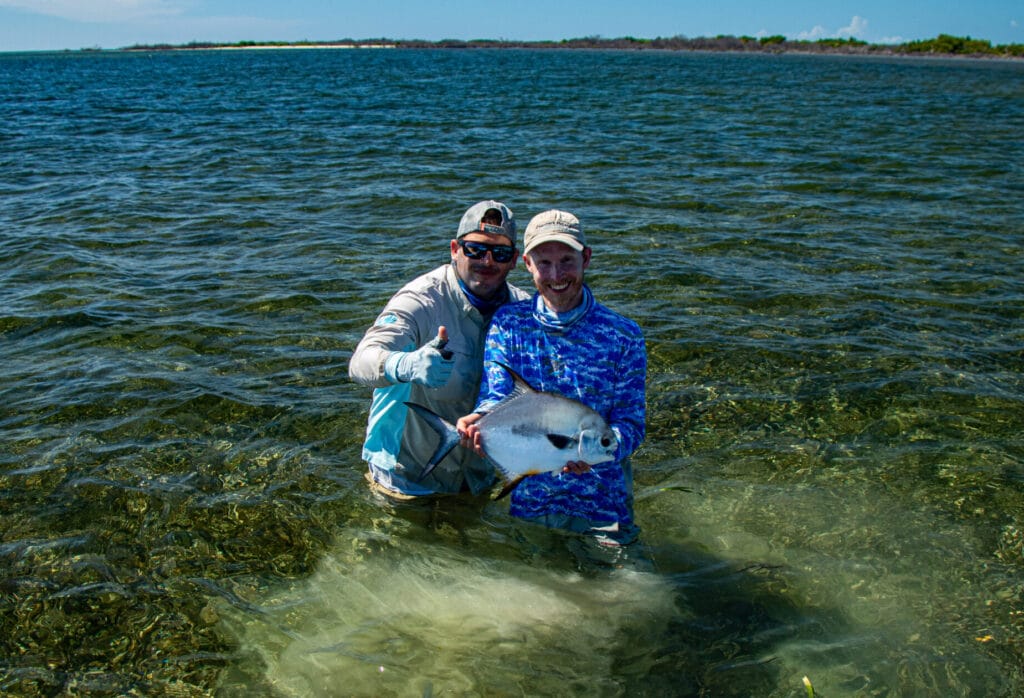 Trip Itinerary:
Friday 3rd November: Arrive in Havana and overnight.
Saturday 4th November: Road transfer from Havana to Zapesca area, board Jardines Avalon I.
Sunday 5th to Friday 10th November: Five full and one half days fishing Canarreos Archipelago.
Saturday 11th November: Return to Zapesca area, road transfer to Havana. Depart Havana.
This is a great week for experienced and first time saltwater flats anglers with a range of species to target from a variety of saltwater flats.
For more information and an itinerary please contact Alex Jardine or call our office on +44(0)1980 847389.