Cayo Romano, Cuba April 2024
19th October – 28th April 2024
Alexander Kennedy is leading a hosted group to the expansive saltwater flats of Cayo Romano in Cuba in April 2024. Alexanders experience of the cays, mangrove lagoons and flats in this pristine fishery is second to none. There are still areas yet to be explored by anglers, and with bonefish, tarpon and permit cruising the waters there's the chance of that elusive grand slam.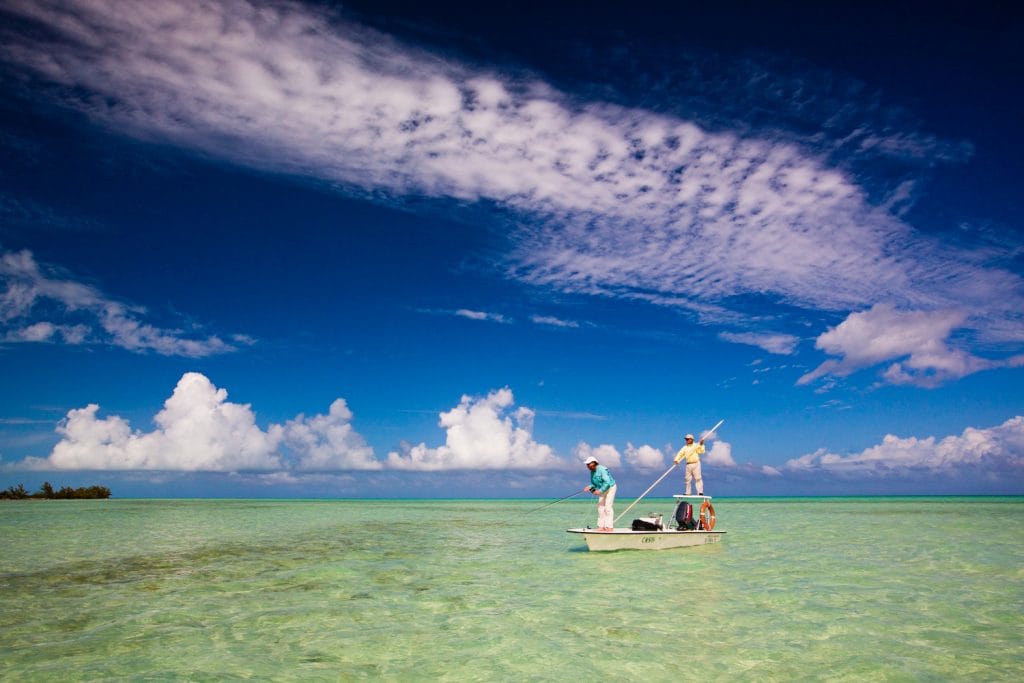 Cayo Romano – Great wading in virgin fishing territory
The flats at Cayo Romano are an inviting combination of hard packed white sand and a semi-firm mottled bottom that still provides god wading. The fishery demonstrates all the characteristics of a recently discovered area with large numbers of good sized fish which haven't been overly exposed to flies and leaders. Add to this the natural beauty of the cays and you have a truly memorable place to fish. Bonefish tend to average four pounds but it's not unheard of for anglers to land a fish or two in the ten pound during the week. There is excellent permit fishing too and it's a rare day you don't get good shots at permit ranging for an average size of eight to 30lb. Tarpon feature here too, with fish ranging from 30 to 90lb.
Why Alexander wants to fish Cayo Romano
I have a soft spot for Cayo Romano. Shortly after the Cuban government opened up the zone for non-military activities in 2008/9, I was fortunate to be able to assist the first operator – the Spanish company, Mayo Oldiri – explore and develop the fishery. This then turned out to be one of Cuba's prime fly fishing destinations. It still has a larger number of permit than most of Cuba's other fishing areas, and its average bonefish size is of an order of magnitude larger than the rest.
Fortunately, the logistics of fishing Cayo Romano have improved dramatically since then. It is no longer necessary to risk life and limb crossing the broken bridges of the lengthy causeway that used to connect Cayo Romano with the mainland. The advent of tourism to the area not only has enabled a modern motorway to connect the island to the nearest airport, but has also provided fishermen with a short walk from their five star hotel to the marina where the skiffs are docked.
Trip Itinerary
Friday 19th April: Fly London to Toronto. Overnight Toronto
Saturday 20th April: Fly Toronto to Cayo Coco Airport. Transfer to hotel Cayo Cruz.
Sunday 21st to Friday 26th April: Six full days fishing.
Saturday 27th April: Transfer to Cayo Coco Airport to connect with onward flight to London (via Toronto)
Sunday 28th April: Arrive London Heathrow
This is a great week for experienced and first time saltwater flats anglers with a range of species to target from a variety of saltwater flats.
For more information and an itinerary please contact Alexander Kennedy or Peter McLeod call our office on +44(0)1980 847389.