The Amazon and her tributaries offer unending opportunities for intrepid anglers searching for something different and looking to explore. Jungle fishing provides a rich and unique experience, an experience that will capture life long memories.
The lodges below are in some of the most remote and untouched areas of the Amazon rainforest. They are a window into a land that has changed little and is a haven for some of the planets most extraordinary flora and fauna.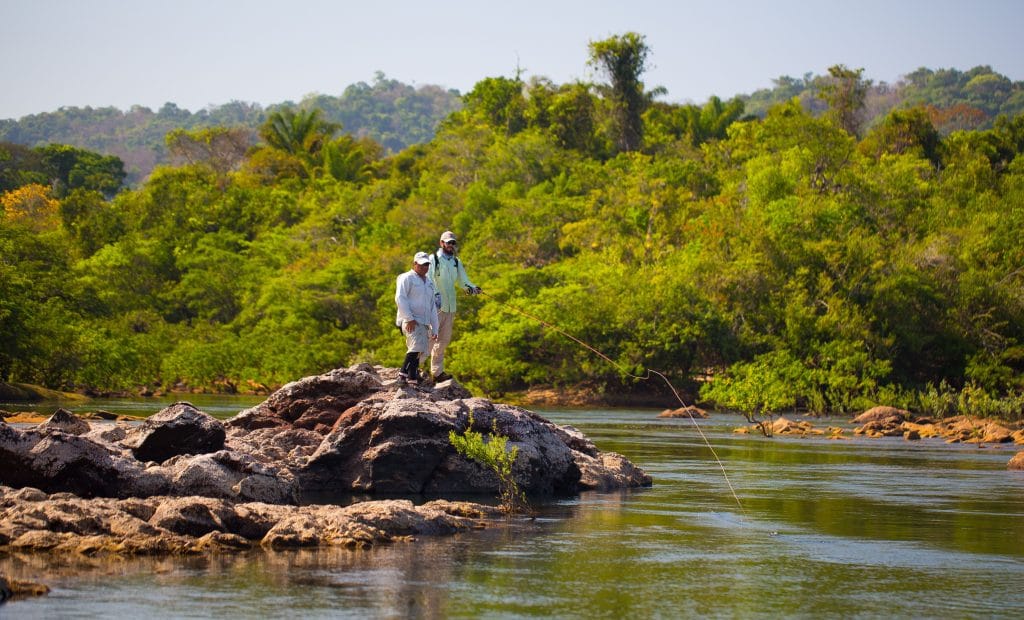 Kendjam offers an experience like no other. Fishing in the middle of the Amazon Rainforest, targeting a myriad of different species on the fly – from peacock bass and pacu through to wolf-fish and vampire-fish.
Kendjam is located on the headwaters Iriri River inside the indigenous territory of the Mekragnoti tribe. We have an excellent relationship with the Mekragnoti people, who have been generous enough to allow a limited number of anglers to fish their water. The Iriri River is a tributary of the magical Xingu River. The dry season runs from June to late October when the water is low and clear. Now is the moment to explore this magical area that offers the most intense jungle fishing experience.
2021
July 11th – 18th (1 rod)
July 18th – 25th (2 rods)
August 22nd – 29th (1 rod)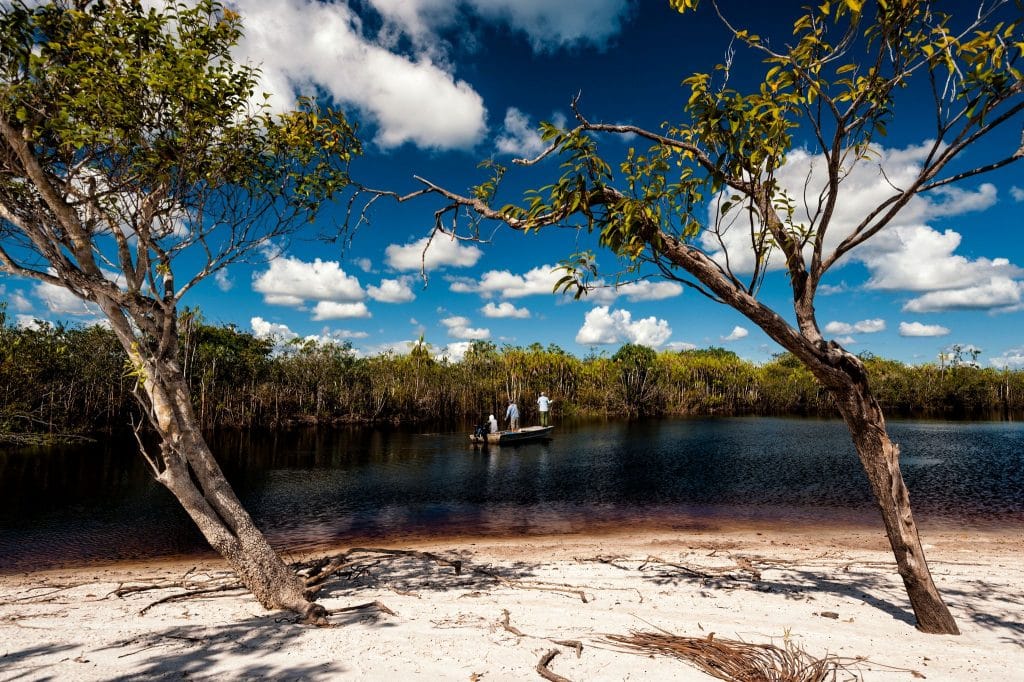 The Rio Marié covers the upper Rio Negro, which has the most significant drainage of "black" water anywhere in the world.
The fishing grounds encompass a vast array of virgin waters, which boast a healthy population of giant peacock bass. This translates into the genuine opportunity to consistently hook and release much huge peacock bass on the fly for anglers. The high level of protection in the Indian Territory surrounding Rio Marie's has ensured the area is almost entirely un-impacted by modern man. It is a wild, remote and stunning area with an extraordinary mass of unique flora and fauna.
2021
September 26th – 3rd October (5 rods)
October 10th – 17th (1 rod)
November 21st – 28th (1 rod)
December 12th – 19th (1 rod)
2022
January 9th – 16th (2 rods) 
January 16th – 23rd (1 rod)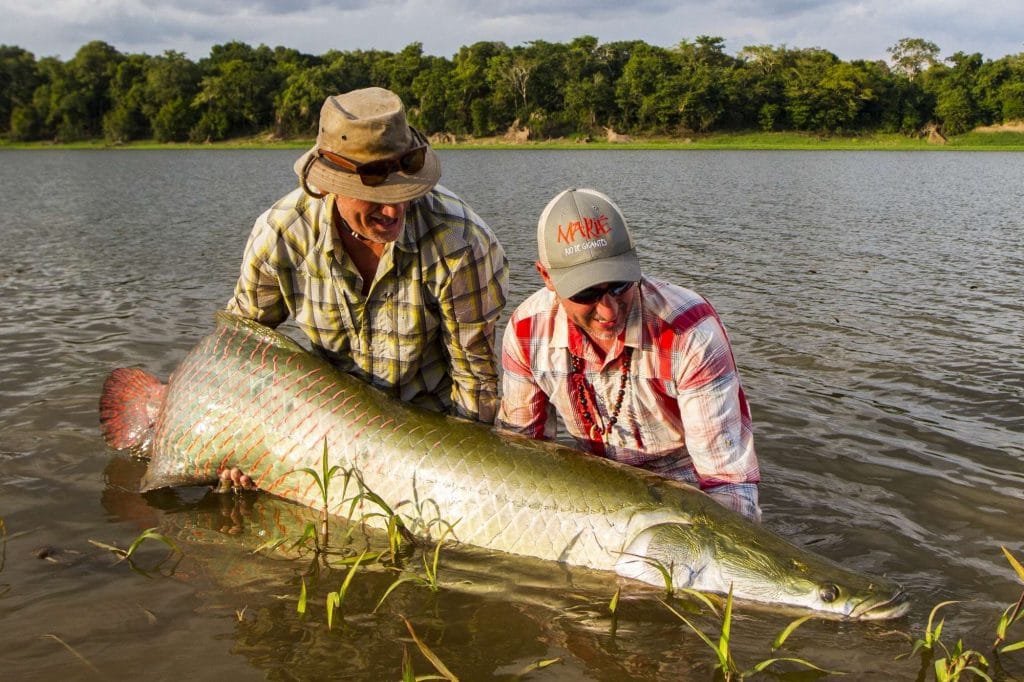 Pirarucú Lodge opens the door to the angling community to access previously unfished water in the Amazon. From its creation, Pirarucú has been run with the local communities.
What sets Pirarucú apart from other destinations is Arapaima. Arapaima are one of the worlds largest freshwater fish and can be targeted on fly.
Arapaima can grow more than 400 pounds and can resemble a freshwater tarpon. When hooked, they explode in aerial displays, take off on long runs and surrender only after lengthy battles. This is not delicate fishing, but it is an experience not to be missed.
2021
September 5th – 12th (6 rods)
September 12th – 17th (1 rod)
September 26th – 3rd October (5 rods)
October 3rd – 10th (1 rod)
October 24th – 31st (4 rods)
October 31rd – 7th November (6 rods)
November 14th – 21st (1 rod)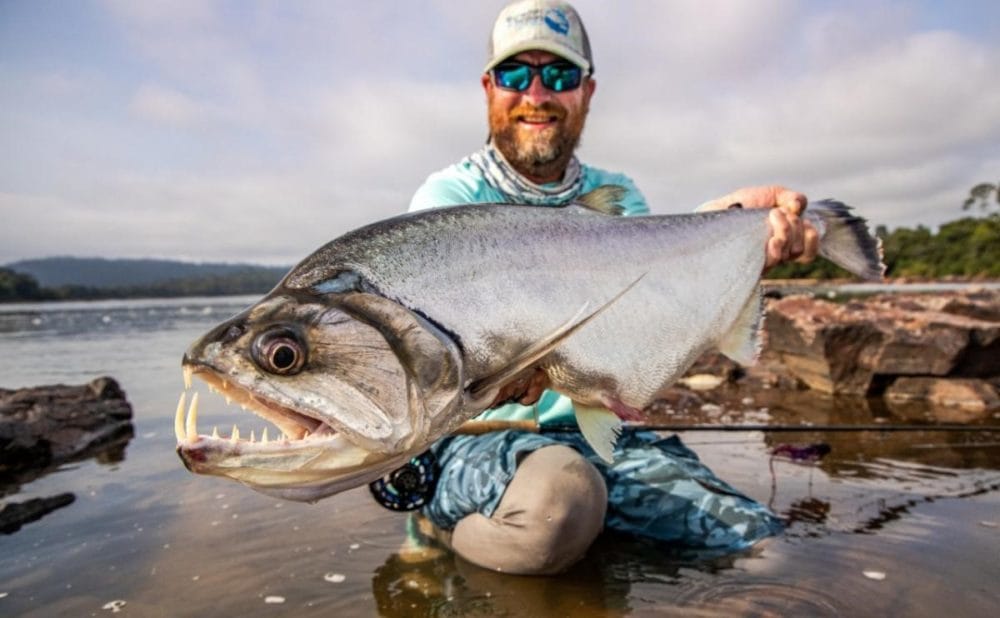 After many years of trying to find the best payara fishing, Rio Xingu was discovered. Nowhere else are the payara as large or as numerous.
Located close to Kendjam, the river is protected by the indigenous land of the Kayapo people. It is a great honour that they have chosen to share this area with a select few.
The lodge has exclusive access to these protected Amazon waters known to hold payara that reach more than 20 pounds. The clarity of the river allows fly anglers to target payara with a range of different fly fishing techniques and the waters hold not only large payara but also peacock bass, wolffish, and more.
2021
September 4th – 11th (8 rods)
September 18th – 25th (4 rods)
November 6th – 13th (4 rods)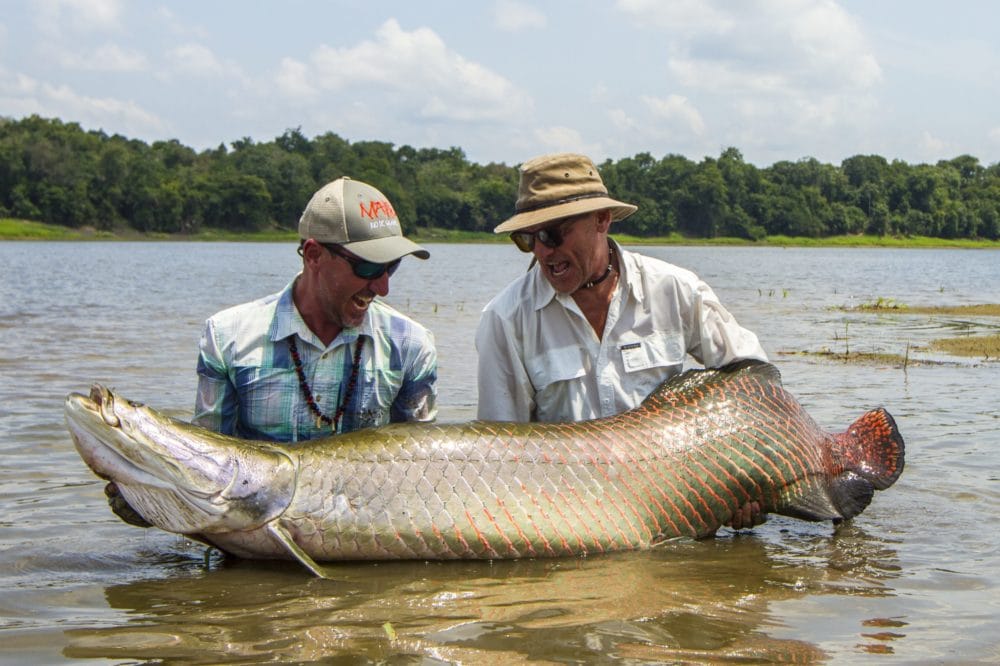 More information?
If you would like more information then please do not hesitate to contact Peter McLeod or Alex Jardine or call our office on +44(0)1980 847 389