Xingu Lodge Exploratory, Fishing Report – October 14-21
Weather: The weather remained unstable during the week, and included some rain, which mostly came during late afternoon and around lunch. Breezes came in from around 10 a.m. to 4 p.m., and we also had some days with afternoon winds. Temperatures ranged from 32-35°C, and water temperatures ranged from 26-27°C.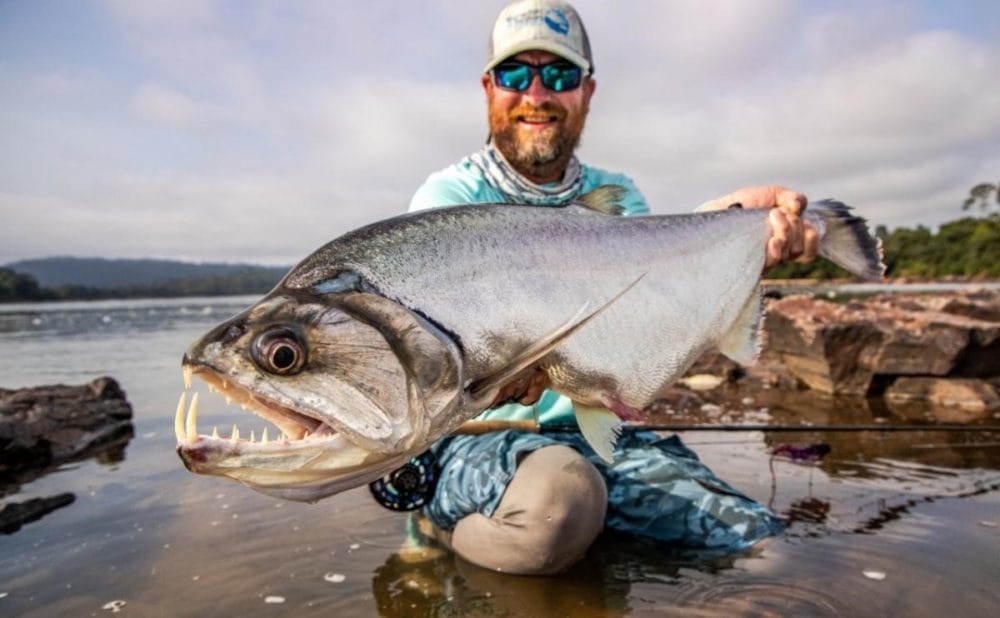 River Conditions: Throughout the week water levels of the Xingu River rose slowly.
Fishing Conditions:
This week was more challenging than the previous weeks. Feeding frenzy moments were less common, except for the last day, when we found some good payara activity and caught a couple of good fish. It seemed that the payara started to become more active on our last day. It's likely that the fish got acclimated to the higher water levels and started to feed again.
Fishing Stats:
Number of anglers: 4
Total number of fish landed during the week: 88
Total payara landed: 38
Total payara missed: 47
Biggest fish landed during the week:
Payara: 103cm (the longest of these exploratory weeks)
Peacock Bass: 65cm
Matrinxã: 32cm
Bicuda: 75cm
Corvina: 65cm
Highlight of the Week: Among the many highlights was a huge 103cm payara, this is one of the biggest fish we have caught to date!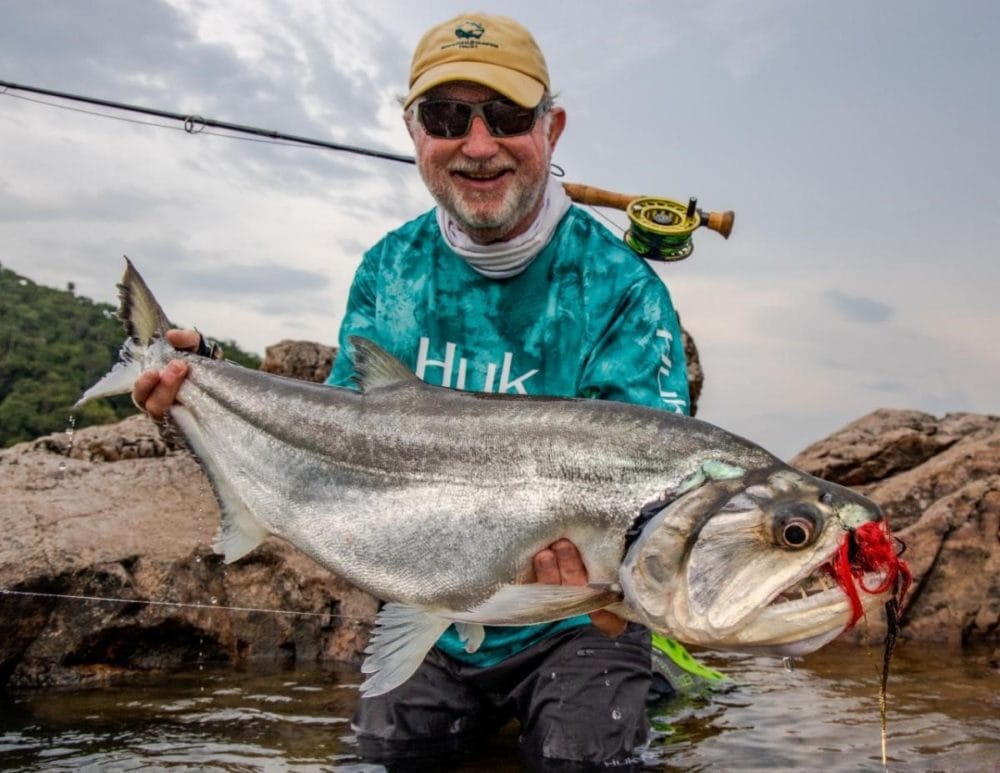 If you would like more information please contact Steffan Jones or call us on ++44 1980 847389. Alternatively click HERE if you would like us to contact you.