Cameroon, Gassa Camp
There is little doubt that Gassa Camp in Cameroon is one of the most unique and adventurous fly fishing destinations in the world. Targeting trophy Nile perch, tigerfish, and yellowfish in such a large game area is an unbelievable fly fishing experience. The fishery remains relatively unexplored, and there is still much to learn. Since the early exploratory trips in 2018, Nile perch to 150 lbs, tigerfish over 20 lbs and yellowfish up to 15 lbs have all been landed on fly. No doubt, more species are to be discovered and larger fish to be landed. In our ever-decreasing world, being able to be part of a small number of anglers discovering and exploring this part of the world is a rare opportunity.
Gassa Camp is host to only four anglers in any week so if you have a group of friends to travel with you, please contact Charlotte for details on how weeks that are effectively hosted, work – both on a practical and financial footing.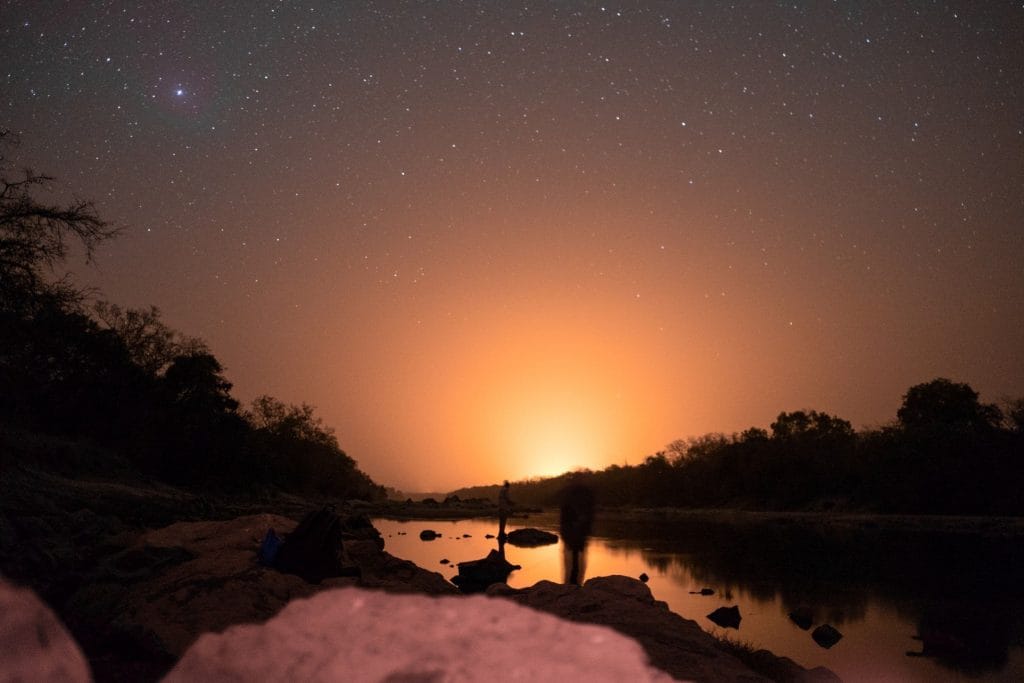 2024 Availability
4 – 12 February 2024
24 February – 4 March 2024
3 – 11 March 2024
Gassa Camp Fishing
The Cameroon fishing experience is about the whole adventure and encounters with a few great fish in a special place. It's not about heaps of easy to catch fish. It's about casting giant flies in the hope of catching a meter long perch, and there's an excellent chance you'll achieve that and more. The biggest perch landed on fly has bottomed out a 100kg scale.
Serious perch fishing takes place almost exclusively at night. Night fly fishing has its charm and is very much a part of what makes the fishing even more unforgettable. Standing under the starlight, alone in the African wilderness, is a raw experience that's wild in every sense. It may seem scary at first, but the risk from wildlife while fishing is extremely low and the guides and staff will be close at hand and run over to help the moment you hook up to a fish.
The daylight fishing hours are spent chasing other species. There are abundant tigerfish and the West African or Sahelian tigerfish, one of three tigerfish species in the river. These are very aggressive fish that grow to at least 8kg. The water is very clear, so often you will be sight fishing. One of the most rewarding species is the Niger barb. These eat a well presented dry fly or nymph but are temperamental and a handful when hooked on the light tippet. Other species that take a fly include cyprinids, tetras and numerous species of catfish. Anything can happen during your time on the river.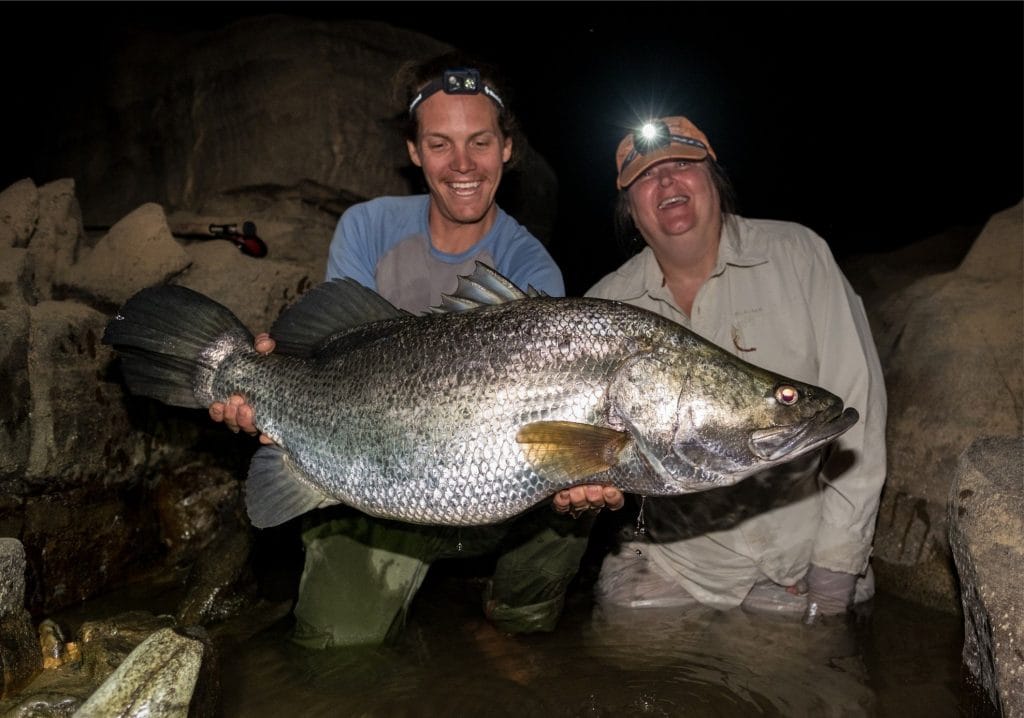 Cost: US$10,300 including internal flights and transfers
Includes
Return regional flights from Douala to Garoua + Meet and Greet on arrival.
Transfer from Garoua airport to hotel
One night accommodation in Garoua on arrival
Return transfers from Garoua hotel to camp
7 nights accommodation + all meals once in camp.
Tea, coffee, water, soft drinks, limited beers in camp (4 beers/person/day)
African Waters guide & trip leader (2 guides per group of 4 anglers)
Fishing Permits
Game Scouts + Conservation & Anti-poaching levies
Excludes
International flights to & from Douala
Visa's – these must be obtained before departure (roughly €100)
Meals in transit (Douala & Garoua – roughly €30 in total)
Wine and spirits (please bring your own)
Beers above the allocated 4 per person per day
Accommodation and meals in Douala should it be required on Monday night
after arriving back from Garoua (we can arrange to book this)
Transfers in Douala (should you be required to spend a night on your way
out. We can assist in arranging this)
Fishing Tackle
Guide & Camp Staff gratuities
If you would like to hold space or get more details, please contact Charlotte Chilcott. Alternatively call the office on to +44(0)1980 847389 for more details.  Charlotte's trip report is available HERE.
More about the author, Charlotte Chilcott.