Alexander Kennedy has just returned from his annual hosted trip to Zapata in Cuba with his team and this was his experience:
The Zapata fishery has the advantage over all others in Cuba in that your trip starts just a 2 ½ hour drive from Havana. However, for those travelling from Europe, it actually starts the night before, in Havana. And the gathering over a lively, melodic meal sets the tone for the week ahead.
While our dinner this year at the Al Carbón restaurant lived up to its earlier standards, alas the same cannot be said for the situation in Cuba as a whole. Our deprivations in Europe arising from energy shortages and the cost-of-living crisis are nothing compared to those being experienced currently by the Cuban population, where shortages have become 'absences'.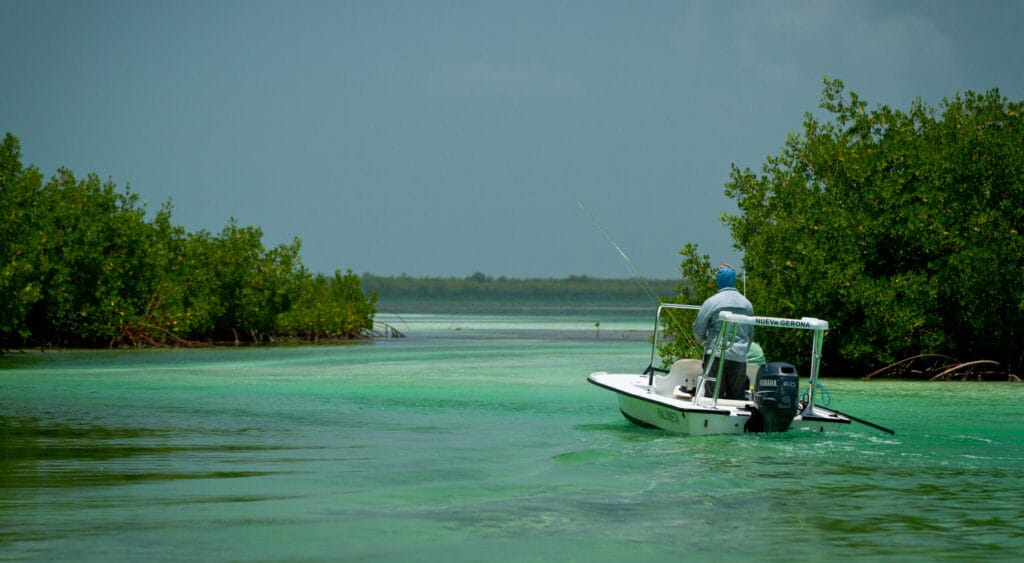 Not so the fishing, however. When Castaway Flyfishing Company was established some 20 years ago, I intended never to visit the same location twice. Much credit therefore must be attributed to the Zapata fishery that it is the one place to which clients have wanted to return year after year. But even here, we found – this year – that three of the of the long-standing guide team had upped sticks and fled to the USA.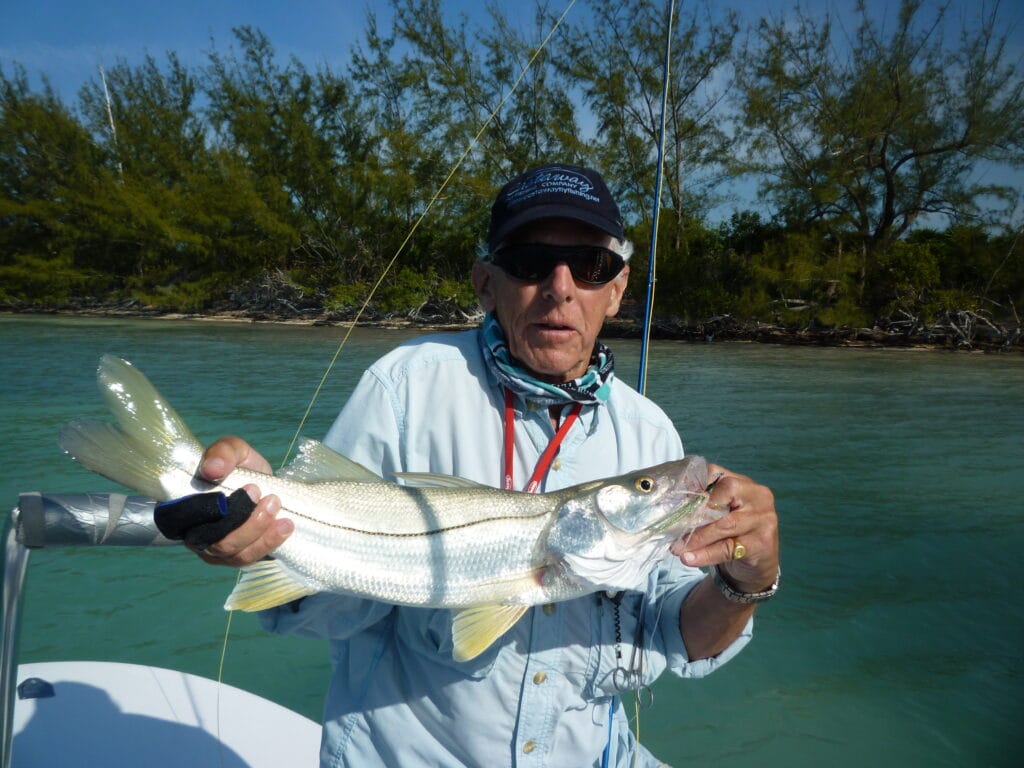 Since the Zapata fishery was opened in 2016, Castaway Flyfishing has hosted a group there every year. And what makes the Zapata operation unique is that there are six guides and six skiffs for a group of just eight anglers. This enables everyone to have three days during the week fishing on a single basis, and three days sharing. Having such a generous level of service obviously has its cost implications, but the operator has steadfastly kept their rates highly competitive.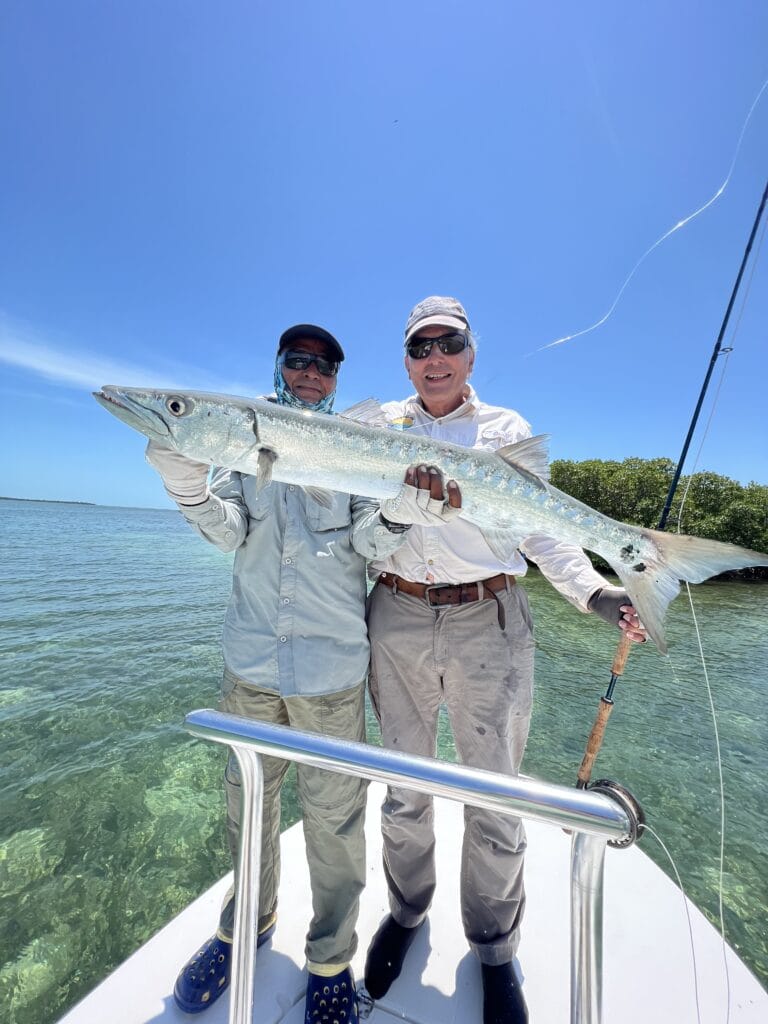 The area that can be fished is enormous. While the four single skiffs lose themselves all day fishing the extensive flats for bonefish and permit, the two double skiffs – which are somewhat sturdier – set off for the remoter areas in search of tarpon and other species. Occasionally some groups arrange to meet up on a shaded beach for the packed lunch.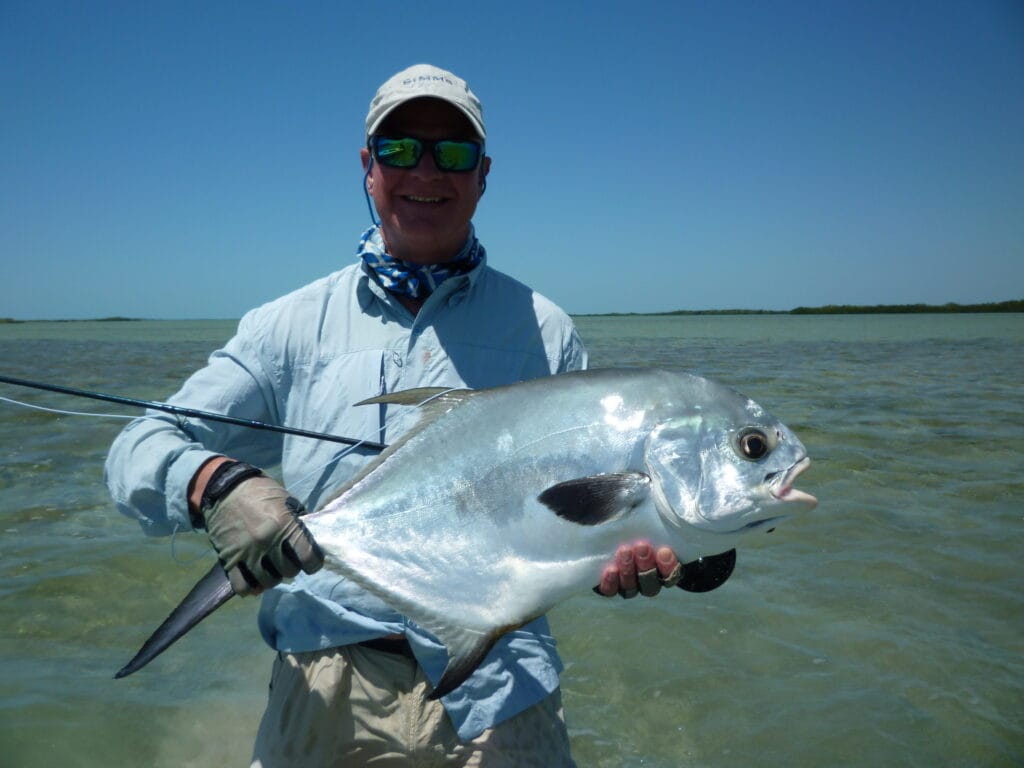 Many fishing destinations in the Caribbean have noted, this year, a reduction in the numbers of fish compared to previous years. This indeed was the case at Zapata also. But never to an extent sufficient to dampen our spirits nor enthusiasm. Indeed, compared to other locations, there were always an enviable number of bonefish, and similarly of the spooky and elusive permit. Perhaps it was the large migratory tarpon that were least in evidence this year.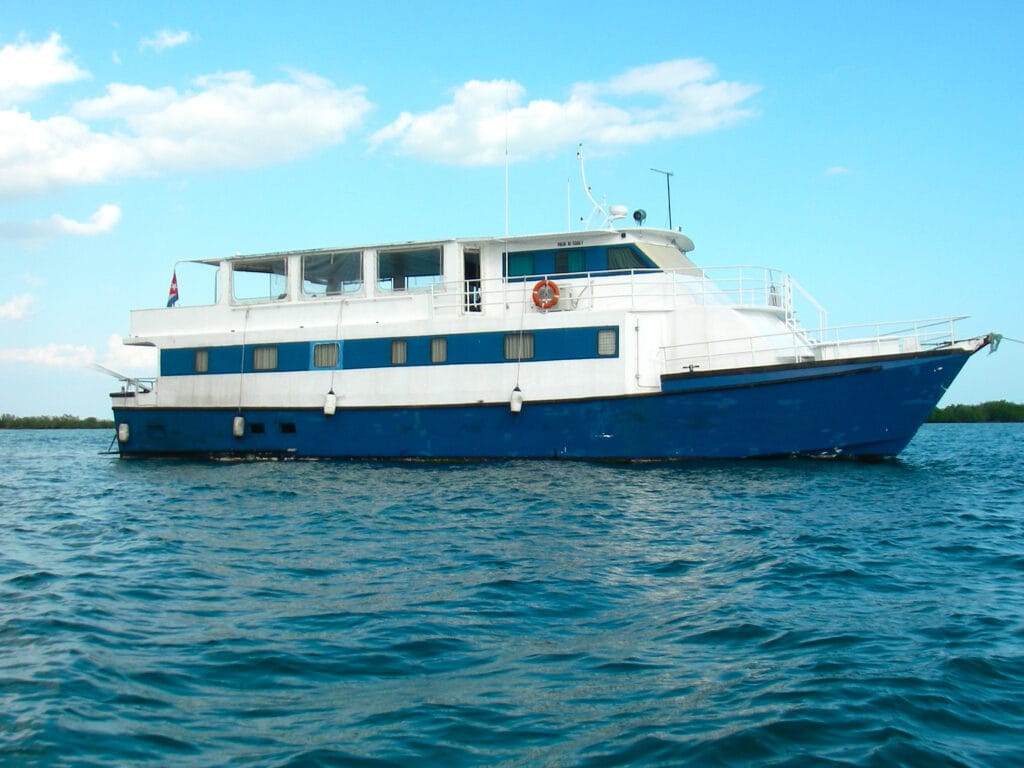 The lodging for the week is aboard the MY Georgiana. While not a new vessel, nor especially luxurious, it nonetheless caters handsomely for fishing groups of all ages. 8 guests are distributed, according to individual preferences, between four single cabins and two twin cabins, all with their own bathrooms. In addition to the guides, we are excellently attended to by a crew of five – captain, engineer, sailor, cook and hostess. The meals are plentiful and varied, and prepared to a high standard. There is a cash bar for consumption beyond the included drinks allowance. But a particularly pleasing feature is that this drink allowance includes 3 bottles of wine per night for the group as well as one bottle per night of aged Cuban rum. So, for two years running now, nobody has been charged for any drinks – alcoholic or otherwise – drawn from the bar.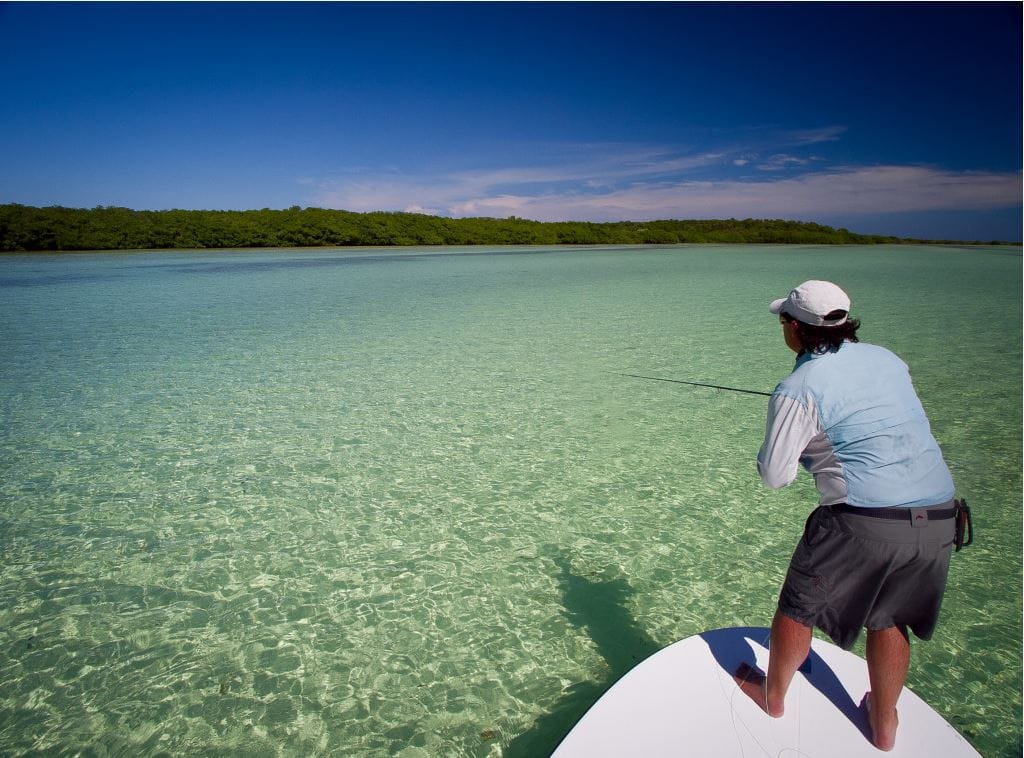 My thanks go as always to Cristián Rodriguéz Oro who set up, and so efficiently runs, this very special operation. His guides and crew again gave us another memorable experience.
Join Alexander Kennedy as he returns to Cuba in 2024. He will be leading a hosted trip to the north coast destination of Cayo Romano for a chance to target bonefish, permit and tarpon with a great mix of wading and skiff fishing opportunities. The operation is hotel based and therefore will appeal to those who do not want to stay on a liveaboard vessel, and single room options are available. You can find out more here.
For more details about Zapata, Alexander's next hosted trip or Cuba in general please do not hesitate to contact Alexander Kennedy or Peter McLeod call our office on +44(0)1980 847389.