The Chalkstreams of Berkshire and Hampshire offer easy access from London if you are looking to escape the city air for a day of trout fishing. Most offer a great opportunity to be on the rivers in just a little over 1 ½ hours from central London.. The rivers Lambourn and Anton are first to open the season in the middle of April.
The rivers Lambourn and Kennett can be accessed via the M4 and the rivers Test, Anton and Itchen via the M3.
If driving does not appeal then a train ride and taxi can get you to the rivers just that little bit quicker. If you do not want to bring your own kit with you, our guides can provide everything you will need for the day along with collection and return to the nearest railway station.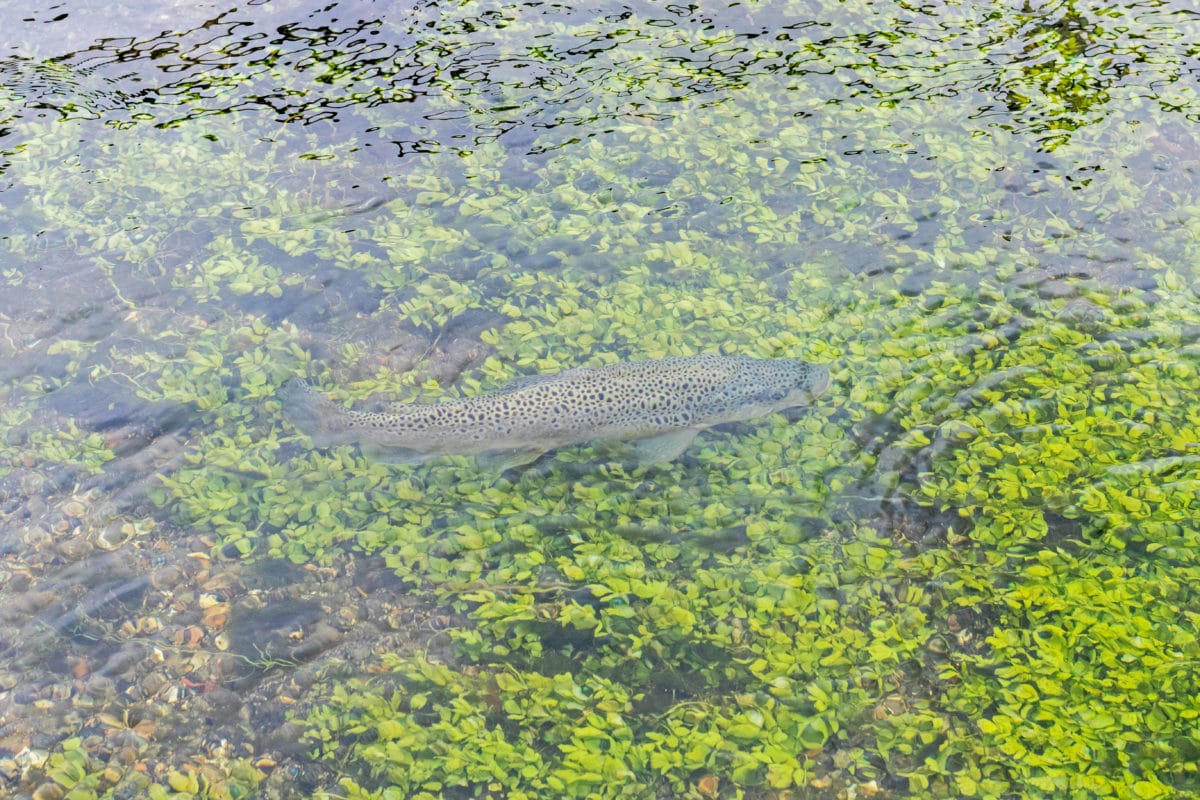 The Kennet catchment stretches from the upper reaches of the Winterbournes above Avebury (west of Marlborough in Wiltshire) to Reading in Berkshire where the Kennet flows into the Thames. Both the Kennet and Lambourn are the main fly fishing rivers in the catchment offering wonderful dry fly fishing for both trout and grayling.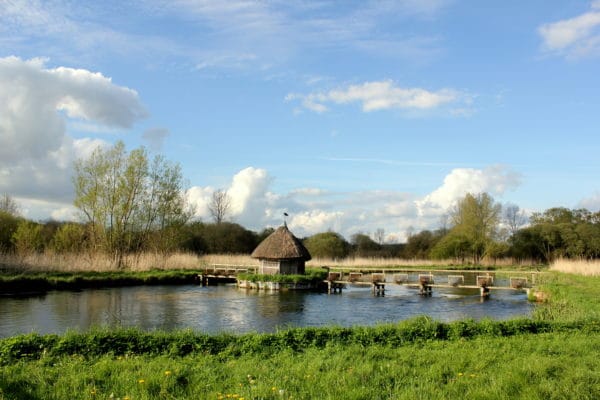 River Test
The River Test must be the most famous trout fly fishing river in the world not only for the quality of the fish but also for the past literary history and characters. By far the biggest of all chalkstreams 30 + miles as the crow flies from source to sea it offers over 100 miles of wonderful fishing.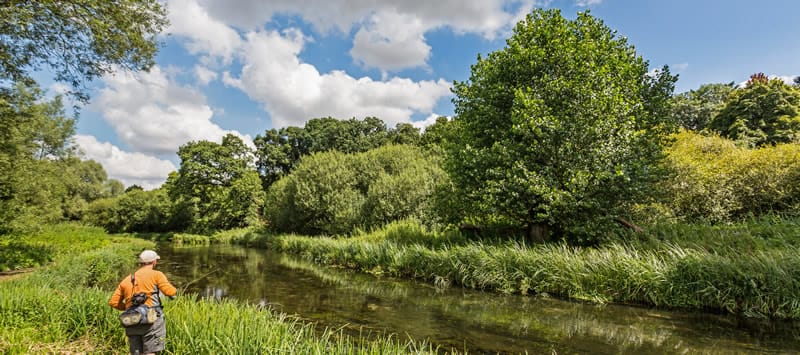 River Anton
One of the four main tributaries feeding the River Test, the River Anton is a short chalkstream of some seven miles in length rising to the north of Andover and joining the River Test just below the riverside garden of the renowned Mayfly pub. The River Anton is great for those looking for a more challenging alternative to the River Test.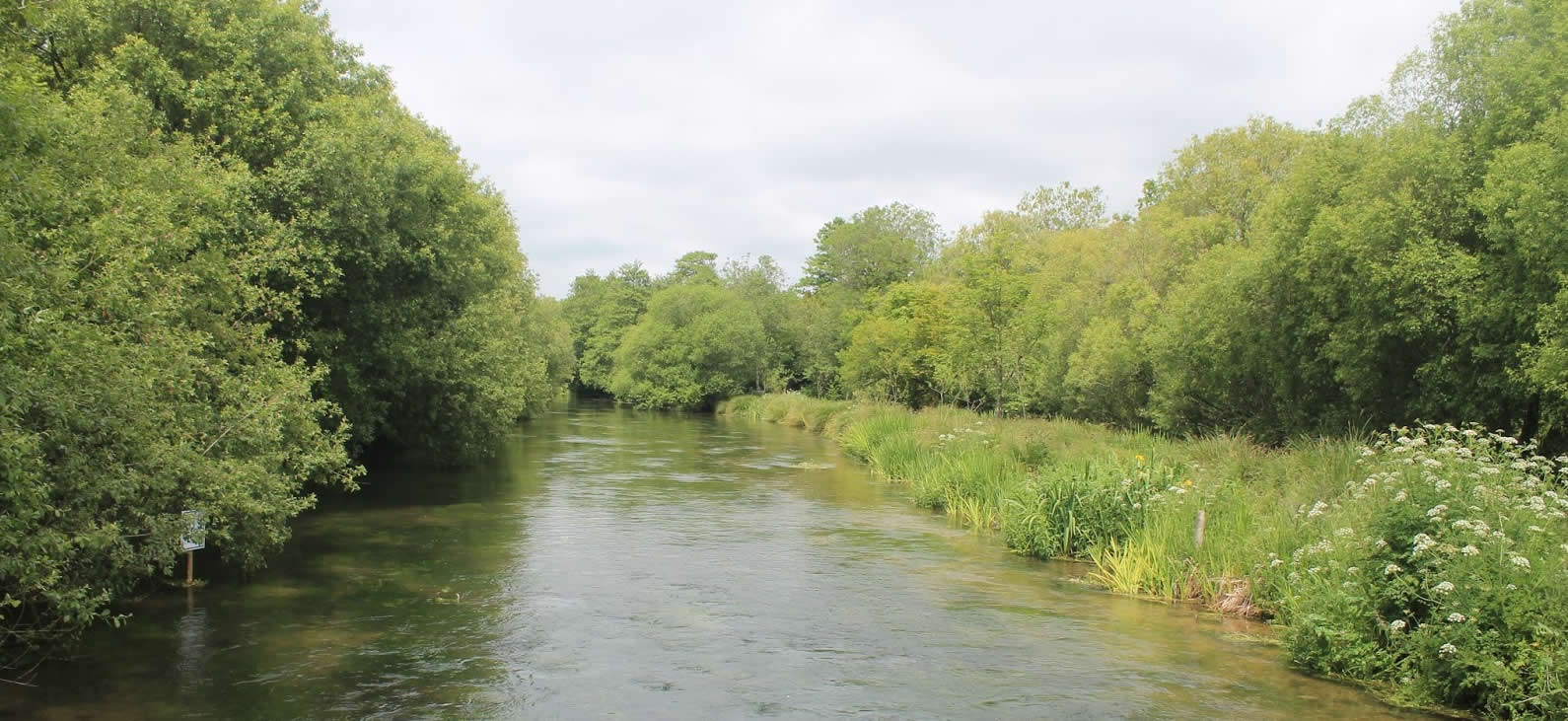 River Itchen
The river Itchen is formed by the streams Candover, Arle and Titchbourne coming together just west of New Alresford. The Itchen to Winchester is some six miles in length and must be considered as some of the finest trout fly fishing but also for the serene beauty of the countryside through which if flows. The valley in this part has remained fairly untouched unlike the urbanisation of motorways and airports which has occurred lower down the river system. The river between source and Winchester is mostly non-commercial run mainly by clubs and syndicates, very occasionally day rods become available.
If you are looking for an early season day away from the office contact  Alex Jardine or call our office on +44(0)1980 847389.