Alphonse Island Fishing News – 19th to 26th November 2022
We enjoyed another wonderful week's fishing on Alphonse during my recent November hosted week. The weather was mostly kind with just a few scattered rain showers. Here's the report of who caught what.
The fishing was fantastic over the week with plenty of bonefish landed between other catches. We managed to land a healthy total of 359 bones for the week. The largest fish was landed by Russel Crafter measuring a whopping 67cm. A bonefish of that size weighs about seven pounds.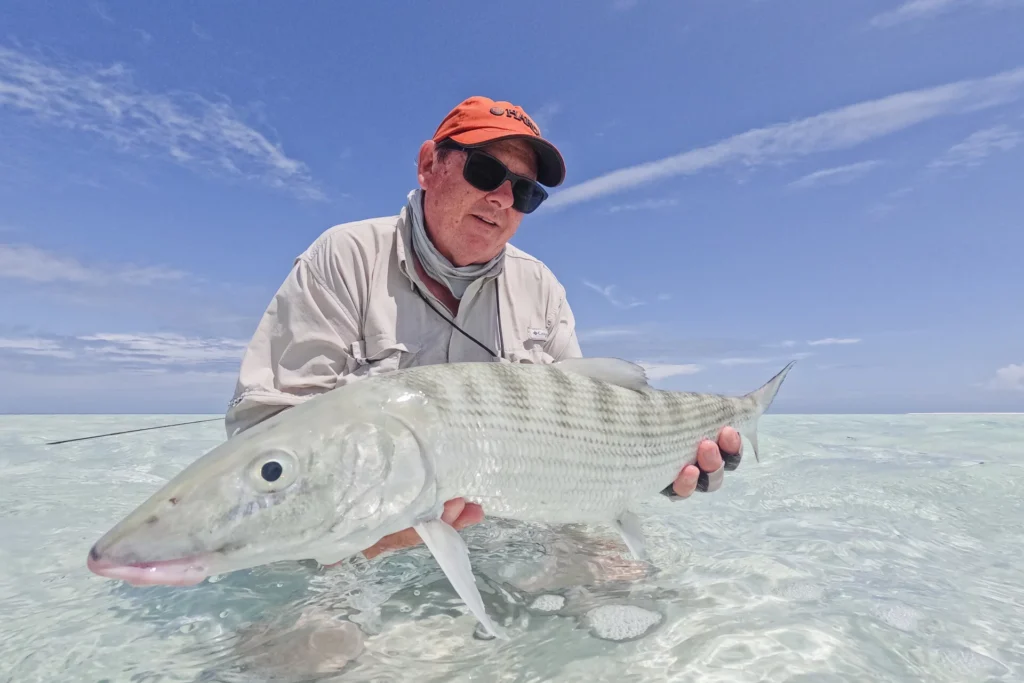 The week started off with Jim fighting a nice sized yellow margin triggerfish and three anglers tallying over 20 bones each in a single day.
Mid-week the GTs were on and Russel landed a fantastic 65cm fish. John and Diane managed an awesome double up on two massive giant trevally. John's fish measured 100cm and Diane one-upped him with her fish measuring 102cm. A memorable moment for the pair to share as it was a first for both, neither having previously caught a GT.
David Lee was on the hunt for the tricky triggers. He managed to land a moustache trigger as well as a yellowmargin but unfortunately lost a picasso triggerfish, just missing that trigger slam!
There were some incredible catches on the last day. Triggerfish Tony who has been visiting Alphonse for 20 years, steered away from his name and managed to land a fantastic 57cm Indo-Pacific permit.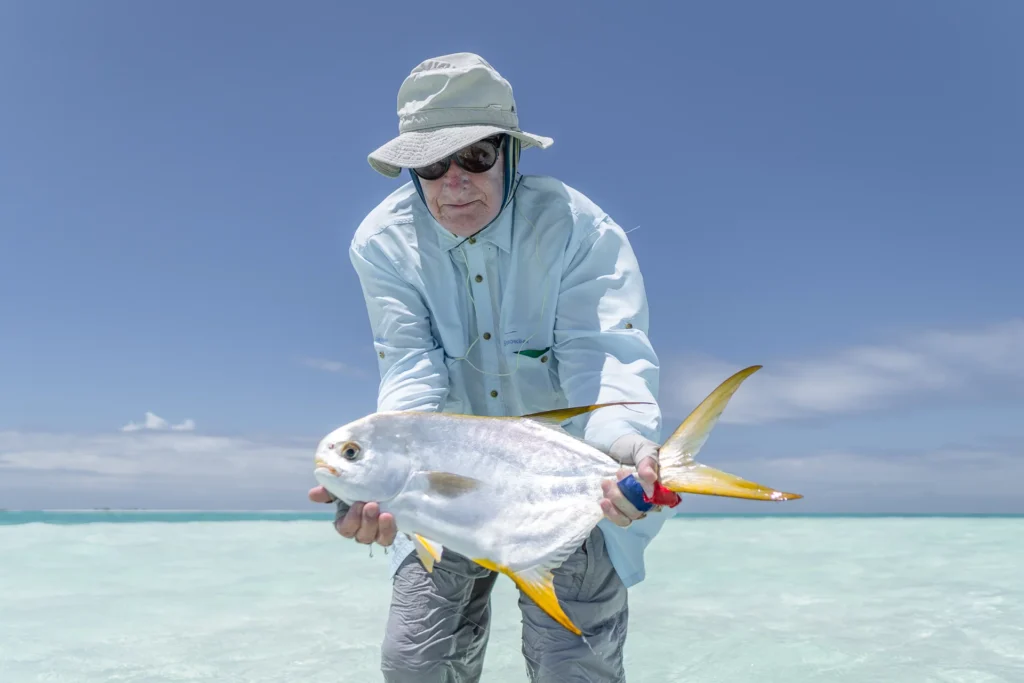 Mike Timms ended the week off with a fantastic slam, landing four bonefish, two yellowmargin triggerfish, a moustache trigger fish and a nicely sized 75cm giant trevally.
The total catch stats for the week were:
Bonefish – 358
Giant trevally – 5
Triggerfish – 6
Permit – 1
All in all, a superb week and I'm looking forward to returning in November 2023 to see what this wonderful fishery has in store for us next time.
If you would like more information and availability on Alphonse Island, please contact Charlotte Chilcott or Peter McLeod or call us on ++44 1980 847389. Alternatively click HERE if you would like us to contact you.