Continuing on from Peter McLeod's blog about his personal favourite destinations, this week it is Alex's turn:
Two most loved destinations and why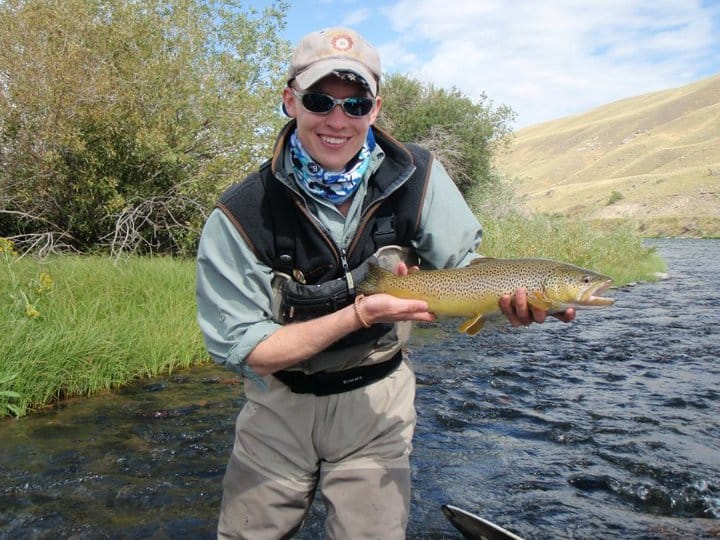 American West, USA
I freely admit that if I was not sat in the Aardvark McLeod office I would be an out and out trout bum, searching unnamed rivers and trying to create my own fishing version of the Christopher McCandless story. Fortunately my role at Aardvark McLeod allows me to keep a handle on reality whilst still being able to explore some of the finest fishing destinations around the world.
The American West, specifically Montana, has largely shaped my opinions, expectations and love of fishing. The first fish I landed here was over two decades ago, I was only just able to cast and waders certainly weren't made for people as young as me back then but the memory of feisty and heavily spotted rainbow trout remains strong to this day.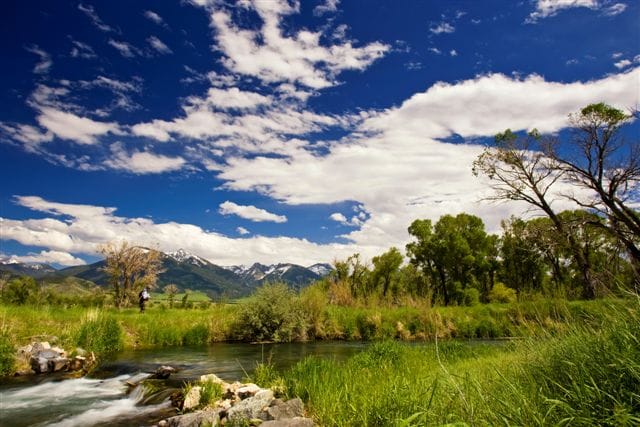 Montana is a venue for everyone, young and old, fisher and non-fisher. It is an outdoor playground of vast proportion with a rich history, from dinosaurs through to Red Indians and gold quests but most importantly it is a fisherman's paradise.
Converted ranches provide the perfect settings for those travelling to Montana. Places like Madison Valley Ranch just outside of Ennis, offer great comfort, fantastic food but most importantly a superb experience. When I was there each morning as the sun climbed above the distant snow-capped mountains small herds of deer would graze outside of our cabin. As the morning haze was burnt off by warm sunny days you could stroll across the meadows and cast to hungry rising trout. Each day, whether at the ranch or out on a guided float trip, was a complete joy and hugely relaxing.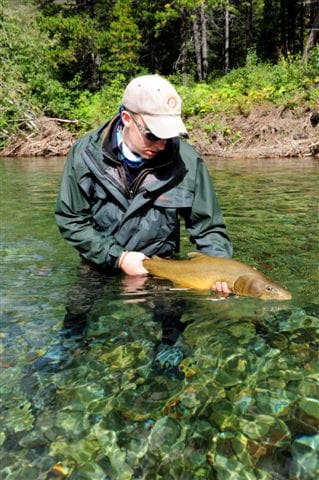 The American West is somewhere I truly consider as a second home and would recommend to avid fishers, couples and families alike.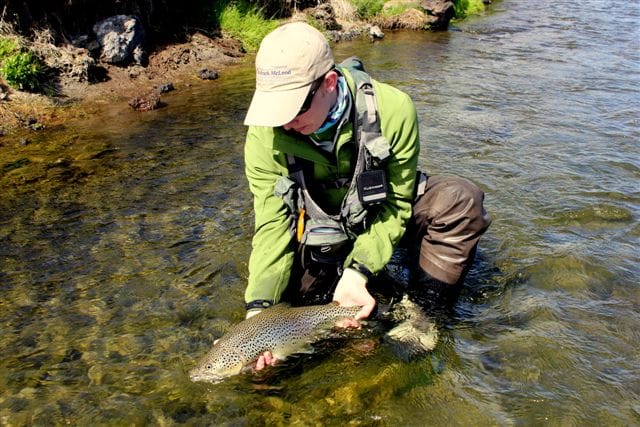 For most trout anglers, casting to a rising fish is the epitome of what we do. I have witnessed some incredible rises on the English chalk streams and monster trout rising in New Zealand but my first experience of Iceland was truly breathtaking.
At times I found myself mid-river with up to a dozen 4 – 5 lb wild brown trout rising around me. Each rise seemed as if it was in slow motion, firstly the head would break clear of the surface, followed by heavily spotted dark back and then chased back down with an effortless flick of the tail. When you hooked one of these fish the fight couldn't be so different, explosive, fast paced and powerful, the ultimate brown trout.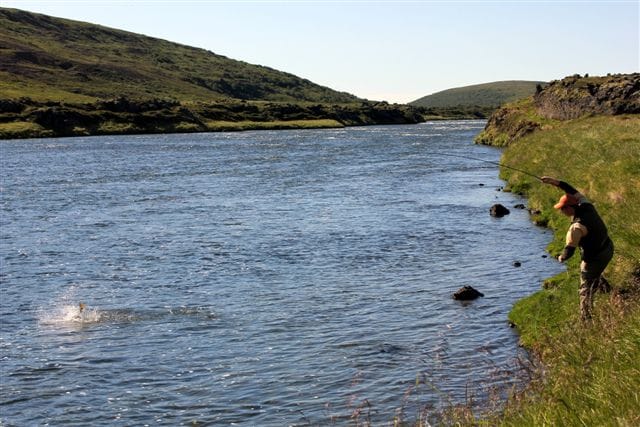 It is an experience fishing this far north towards the Arctic Circle, the weather can be hostile and the landscape is rugged but the fishing is unforgettable. The guides are knowledgeable and outstanding characters and their ability as 4 x 4 drivers means that even the most difficult of pools to reach is accessible.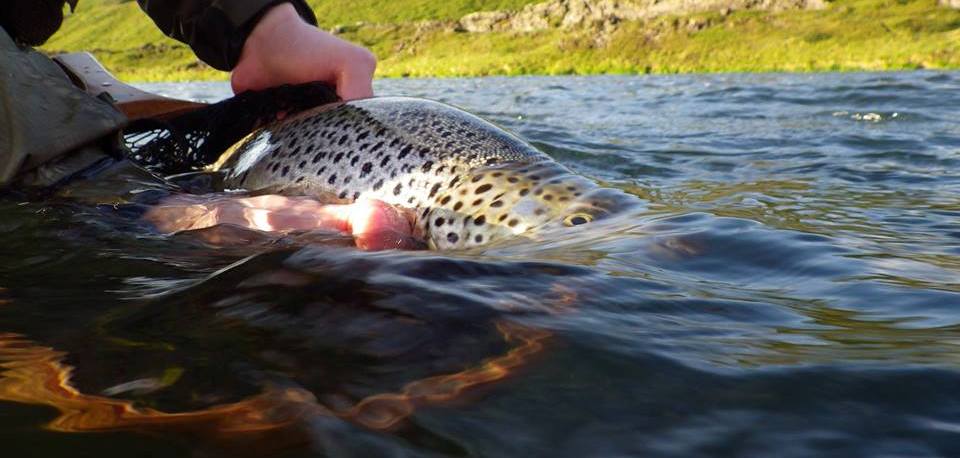 The Iceland experience makes me return each year, we run our hosted trip during the prime dry fly time in July.
Where would I return tomorrow given the chance?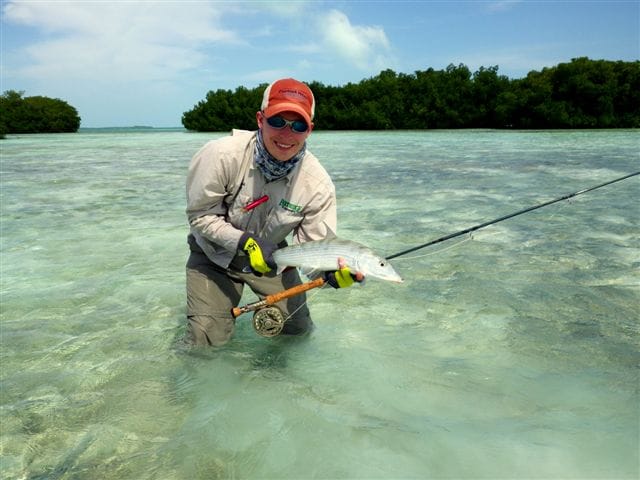 Los Roques is where my international saltwater fishing journey began, in the warm Caribbean sea just north of the Venezuelan mainland. My introduction to bonefishing was the skinny waters of the pancake flats and good sized bonefish. It was a challenge but I relished every second of it.
Nothing can prepare you for that first ever blistering run of a bonefish and, like your first trout or roach or whatever it may be, that moment will live on with you.

What struck me most at Los Roques was the amount of other species we saw both on and off the flats which do not get targeted regularly. Snook and tarpon weave through mangrove lagoons, jacks hit bait balls over deeper water, triggerfish rummage on the flats and permit surf along the ocean side flats. I am sure that there are many other species that cruise quite happily through the archipelago too.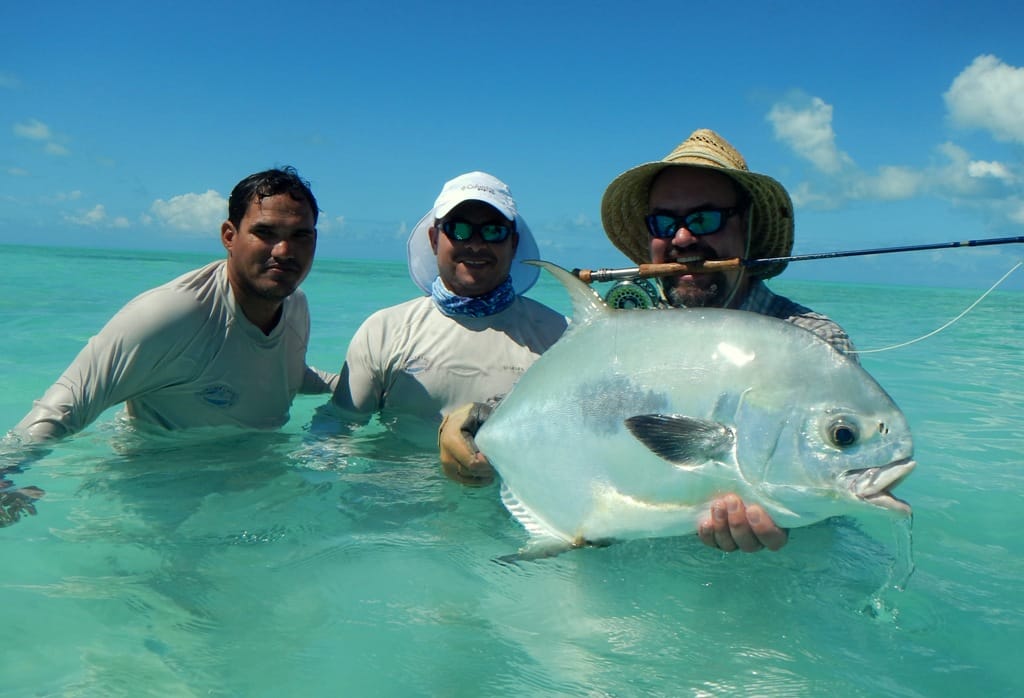 I would love to return tomorrow to explore the diversity that the fishing at Los Roques has to offer.
Where would I like to visit next?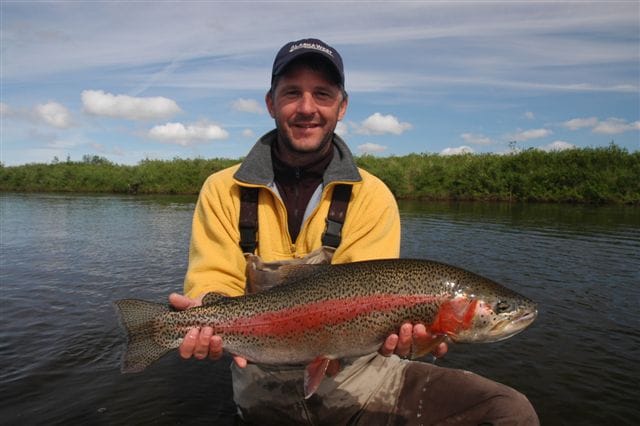 This section could easily be pages and pages, I would like to fish everywhere and for everything, but to single one venue out I would choose Alaska West.
Alaska has always filled me with intrigue, photographs of riverbanks lined with guys loaded with spinning outfits has, in the past, made me think twice about going here. The reality is that the majority of Alaska is nothing like this and actually it is a grand wilderness with spectacular fishing.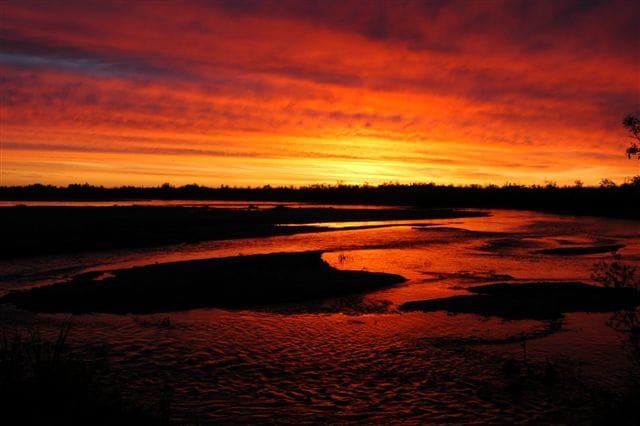 There are many lodges in Alaska, each with their own character and appeal, but there is one that has most certainly caught my attention, Alaska West. A destination for avid anglers, a combination of fixed and temporary camps makes up the lodging on the banks of the Kanektok River surrounded by miles of wilderness, rivers and fish.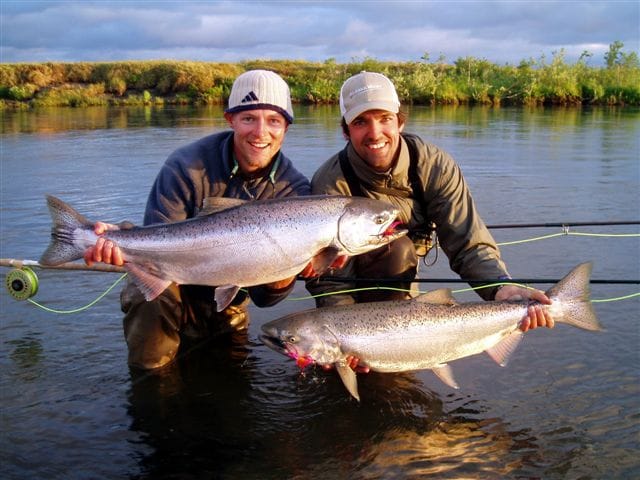 You can catch large wild rainbow trout on skated mice patterns or swing flies for the five pacific salmon species. It is all here but only for a 12 week window each year. The idea of fishing such lightly pressured waters with such diversity fills me with excitement and a desire to head out West.
If you are interested in travelling to these or any other destination within our portfolio why not contact Alex Jardine or call our office on +44(0)1980 847389.