After long and busy summer the evenings are just beginning to draw in and temperatures are dropping. The leaves are just turning and as the schools go back we turn our attention to the autumn saltwater season and potential escape with the sun on our backs. To that effect I would like to put forward my top picks for a saltwater escape before we Christmas looms on the horizon.

Option 1 – Farquhar Atoll, Seychelles
Farquhar is one of the top GT destinations in the world and is no longer the rustic spot it once was. The atoll is located 1 hour 45 minutes flight south West of Mahé and a little further out that Alphonse. You may have seen the BBC footage in the Blue Planet of the GTs eating birds and this was filmed on Farquhar. The fishing is hugely varied and there are many species to target aside from GTs, from bonefish to triggers, bumphead parrotfish and even sailfish. The new lodge built and the new facility accommodates ten guests in three separate duplex style chalets (two separate bedrooms per chalet). Each room has two beds, air conditioning and an ensuite bathroom with outside shower. The previous guesthouse has been converted into a communal social area containing a dining room, lounge and a bar where guests can enjoy their meals and relax. Farquhar is much more of a GT focused operation, so if you are looking for your first encounter with GTs then it should be high on your list. The cost of the week is US$9,500 with an additional $1,500 for a single room (there are only 2) and there is still a few prime openings available for this autumn.

Option 2 – Turneffe Flats Lodge, Belize
If you are looking for wading destination to visit in the autumn then Turneffe flats is a top pick in Belize. You can wade or skiff fish here as the atoll is hard coral and turtle grass flats not unlike the pancake flats of Los Roques. It does require a 2 ½ hour boat ride off the coast to the Turneffe Atoll, but this is in comfortable boat and ads to the feeling of getting away to a tropical island paradise. The bonefishing on these huge expanses of turtle grass is very interesting as you target tailing fish in skinny water giving a very visual experience. Turneffe Atoll is also one of THE spots to go to catch a permit on the fly. There are good numbers out here and can often lead to fish competing for the fly. Cost is US$4,390 per person based on double occupancy ex 13% GST tax for 2018. Click HERE  for a short video which gives a good feel for the operation.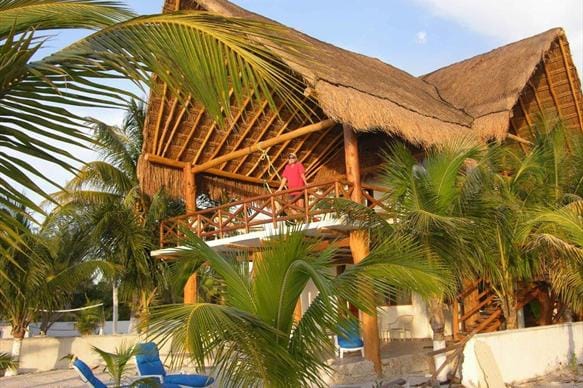 Option 3 – Isla Holbox, Mexico
If you are looking for a relaxed destination where you can wander barefoot with the sand under your feet then the island of Isla Holbox on the north coast of the Yucutan is for you. Primarily a tarpon destination there are two seasons for tarpon and April to September is high season for the large, juvenile and baby tarpon with October to March for the juveniles and babies.  Snook are present year around as are cobia, snapper, jacks, corvina and barracuda.  The combination of this fishery and National Geographic's reputation as one of the "Top Ten" beaches is incorporated in all of the itineraries they offer. As to the fishing, It's a wonderful combination of sight fishing for tarpon offshore for large migratory tarpon and wading the flats, poling the mangrove lagoons for baby tarpon and Snook.  For many this is the top tarpon experience. "Classic Tarpon" trips are their most popular with 7 night and 6 days of fishing (High-$3,495 & Low $2,695) and the 5 night with 4 days of fishing (Hi $2,695 & Lo $1,995).  Single guide and boat supplements are an additional $200 per day. Take a look HERE for further information.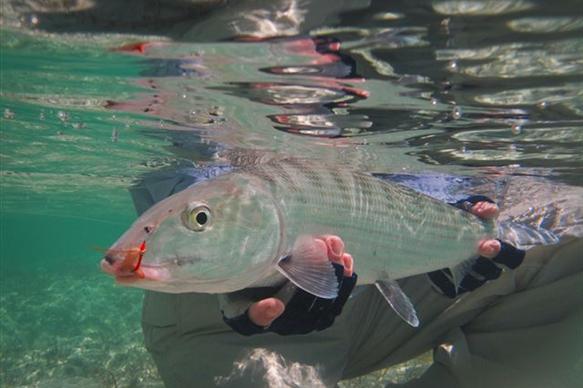 Option 4 – Andros South, Bahamas
The lodge here very proudly claim that they are not a luxury lodge but far more a lodge for people who love fishing. The accommodation is comfortable but casual, the service is excellent, the food is good and the focus is on fishing. The fishery on South Andros is huge, varied and productive. They fish in four parts of the island; tidal creeks on the East Side, hundreds of small keys off the southern tip of the island, the West Side which is known for large fish, inland ponds and creeks in the middle of the island. Some areas tend to hold large groups of fish while others are home to larger fish in smaller groups. It is our experience that first-time and experienced anglers alike have a great time on the flats of South Andros. There are lots of opportunities for both wading and skiff fishing, depending on your preferences and the conditions. Costs are October through early February (Prime):  $4,100 per angler for 7 nights and 6 full days of fishing. Mid-February through May (Peak):  $4,900 per angler for 7 nights and 6 full days of fishing.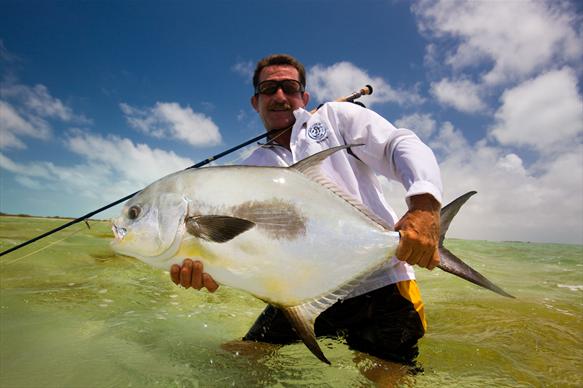 Option 5 – Cayo Cruz, Cuba
Cayo Cruz represents perhaps the best value for money fishery in Cuba and with the operation moving into a 5 star resort located much closer to the fishing than before it will negate the need for the long drives. The fishing has always been excellent and more of a multi species destination that other north coast operations. It is also considered a top permit spot. On the north shore of the eastern province of Camaguey, the Cayo Cruz fishery is an enormous system of flats, lagoons and pristine estuaries. The sport fishing area is 366 km2 in size, therefore on the average day each skiff has over 50 square kilometres to itself. The fishing area is virtually untouched and represents one of the cleanest and most biologically diverse ecosystems found in Cuba. Cost for a 7 night/ 6 days trip in the autumn is only US$2,999 per person based on double occupancy, shared guide and skiff.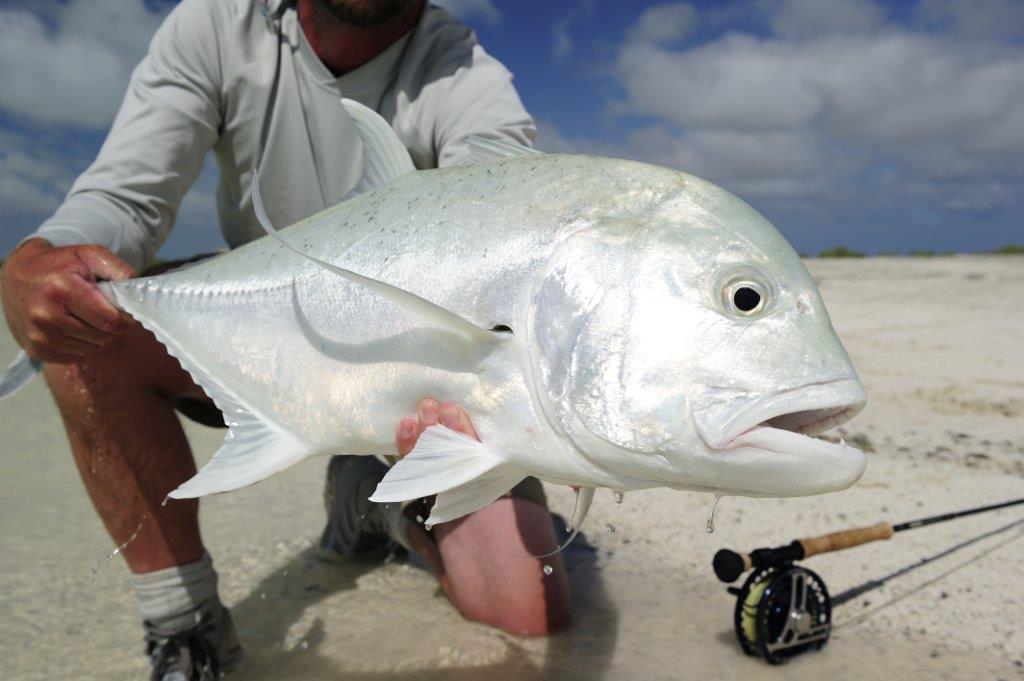 Option 6 – Xmas Island, Kiribati
Long since known for the being one of the original saltwater destinations and the proving ground for many modern techniques and flies, Xmas Island is a trip that every saltwater fisherman should have on their list. The atoll is huge, some 80 miles in length and the lagoon spanning 12 miles across. We recommend Ikari House and the Villages as the two best operations, the former being located right next to the docks in in London and with access to fibre glass boats for hunting GTs and milkfish, the later giving a really solid experience and excellent value for money. The sand flats in the lagoon are massive with huge populations of bonefish and some of the largest trigger fish in the world. Giant trevally maraud the edges along with the southern surfline and there is a prolific offshore fishery with tuna and multitude of species. The Christmas Islanders are wonderfully friendly and very quickly you become immersed in a far simpler existence and leave the stresses of the modern world behind. If you are looking to get away from it all then this is about as far as you can get! Costs are US$2,750 per person based on double occupancy, shared guide and boat and US$3,999 for the premium package with fibreglass boat at Ikari House and US$2,790 per person at the Villages.
If you would like to get away this autumn for a saltwater break and would like more information please contact Peter McLeod or Alex Jardine call us on ++44 1980 847389. Alternatively click HERE if you would like us to contact you.