When looking at the fishing in Iceland it is very easy to become preoccupied with salmon fishing and many overlook the incredible sea trout, trout and char fishing it has to offer. If you have thought of visiting Iceland, but the salmon fishing prices have put you off, then you should consider experiencing some of these phenomenal opportunities for the 2021 season: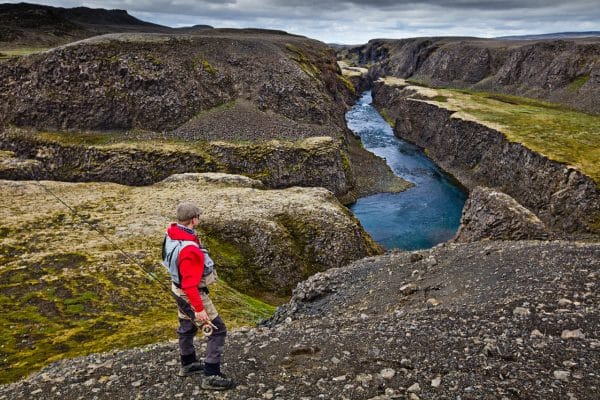 The Highlands are truly the heart of Iceland. With its uncanny beauty and epic scenery the Highlands offer you an experience unlike any other. Here you can truly become one with nature as the Highlands are untouched and inhibited by men. The vast wilderness – mountains, deserts, canyons, lakes and rivers – demonstrates the powerful forces of fire and ice which have shaped the landscape on this volcanic island over centuries. Amidst all of this beauty, there is the trout and the arctic char – peacefully cruising the gin clear streams of the Highlands like it has done from the Ice age.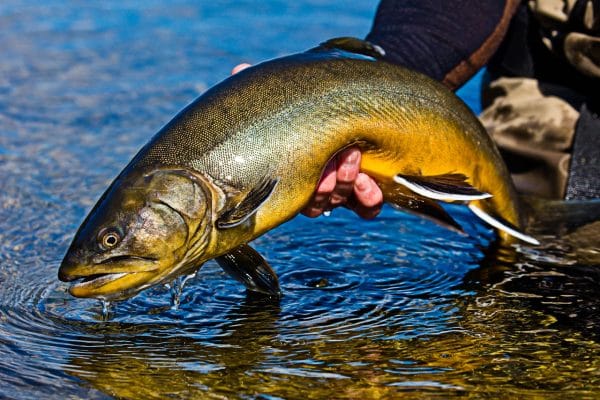 Fishermen will fish both the Kaldakvísl and Tungnaá rivers. The Kaldakvísl is truly a hidden gem. Diversity and contrasts are the river's main characteristics. On the 12 km (16 mile) beat, one can find beautiful waterfalls, great canyons, fast water, slow water, rocks, sand and so much more. The river is full of arctic char, their size averaging at 3-4 lbs, although char weighing up to 7 lbs can be found there, as can big brown trout.
The Tungnaá river is a gin clear spring water flowing into beautiful micro canyons area along with traditional fast and slow running pools, filled with big Arctic char. This smallish, south Iceland Highland trout stream is probably one of the best-kept trout secrets in global angling. It is a technical river where stealth, among other attributes, is needed. The quarry are native brown trout and monster char. They average 2-5 lbs, with monsters ranging to 10 lbs.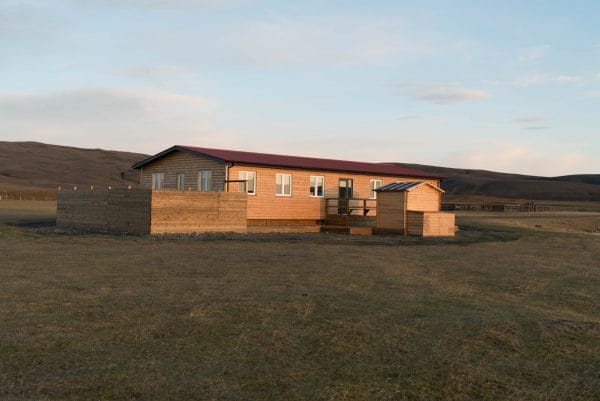 This tour offers a unique opportunity to get to know the Icelandic Highlands and to do some world-class Arctic char and brown trout fishing in one trip. In the evenings, after having enjoyed the outstanding cuisine at our Highland Fishing Lodge, you can either relax in the hotel or take a sightseeing trip to the numerous waterfalls, canyons and glaciers in the Highlands and of course take an unforgettable thermal swim in the hot spring stream in Landmannalaugar.
5 days Highlands, all-inclusive.  £3,950 per person.
Availability 1-12 June,  8 – 13 July, 19 July – 4 August, 10 -30 August.
This adventure is all about big browns and big arctic char. Lake Thingvallavatn is the largest lake in Iceland, located only 40 minutes from Reykjavík.  The lake lies along the North Atlantic Ridge, sitting where the North American and Eurasian tectonic plates separate from each other. It is also the home of the ice age brown trout.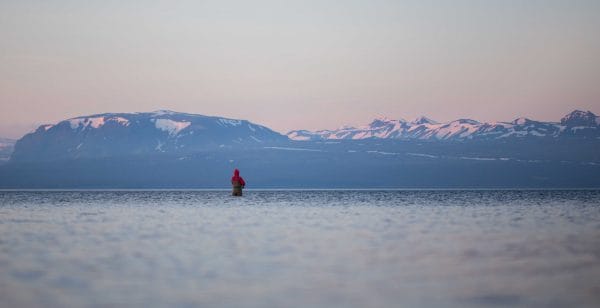 The giant brown trout of Thingvallavatn have evolved here in isolation since the last ice age. Tales of battling these mighty fish are akin to fairy tales and are never forgotten by those lucky enough to play a part in them. These extraordinary brown trout can grow to sizes of over 30 lbs, and specimens in excess of 20 lbs are frequently caught in peak fishing times. In Thingvallavatn, you never know what the next cast will bring.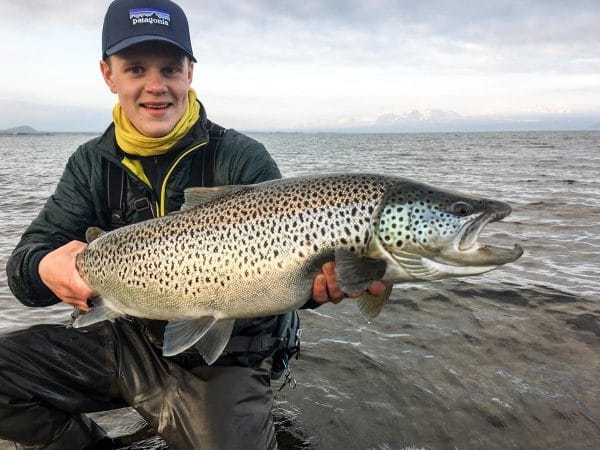 This full-service trip gives you everything Lake Thingvallavatn has to offer and a little more. Having fished these exclusive beats in Lake Thingvallavatn you can enjoy a lovely meal in the evening and relax at our new lodge. The beats offer a great variety – one day you may be searching for giant browns in the deep crevasses of Kárastaðir beat and the next day casting dry-flies to those monsters in shallow water at Villingavatn beat.
5 days Lake Thingvallavatn, all-inclusive. £3,450 per person.
Availability; most of prime time(April 20th-June 15th)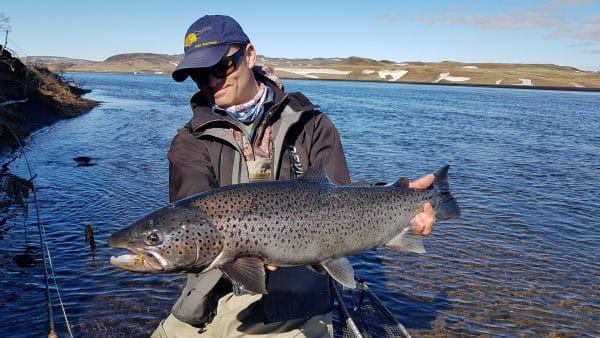 The Tungufljót in Skaftafell is one of the best known sea trout rivers in Iceland and is most famous for the high average weight of fish caught. Every year multiple sea trout in the 20 lbs range are landed with the average weight between 5 – 10 lbs. Pound for pound sea trout are one of the hardest fighting fish in the world. The fish stock in the river is all-natural and native to Iceland. Located in a beautiful area surrounded by glaciers and volcanoes and situated close to some of the most spectacular natural sites in all of Iceland like Skaftafell national park, Europe's largest glacier Vatnajökull and countless more. Prime time for the sea trout is mid August – October.
In addition to the sea-run brown trout, the river is also run by salmon, Arctic char, and the resident brown trout that provide fantastic fishing opportunities all season long.
5 days Tungufljót, all-inclusive, £4,660 per person (during prime time, (April, August, September, October))
Availability; plenty in April, 1-8 August, 17 August-8 September, 8-20 October.
Laxardal, Laxa I Adaldal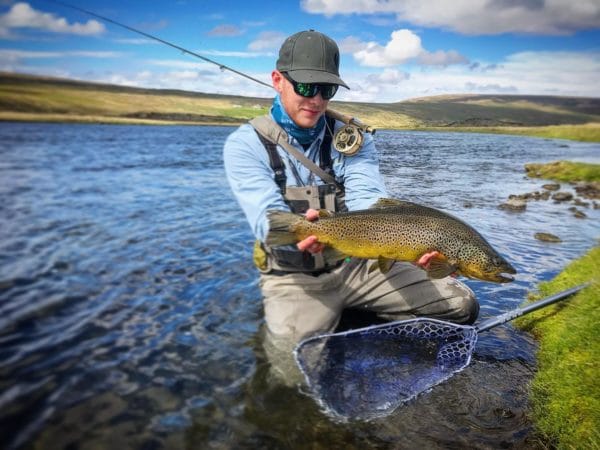 Laxárdal is the lower of the two sections on the upper valley of the Laxá Í Adaldal. Spanning 12 ½ km it represents perhaps some of the finest wild brown trout fishing in Europe. The river is wide and shallow, and not dissimilar to flats fishing as you wade out and cast at rises. Like the salmon beats below, the river bed is a contrast of black sand punctuated with laval rock creating superb lies for large brown trout. These Ice age fish have a large average size of 4 lbs, but unlike trout in other areas of the wold they remain insect feeders. Every year numerous 5-7 lbs trout are caught, with the occasional 8-9 lbs fish making an appearance. Some Icelanders fish with streamers, but upstream dry fly and nymph tactics are considerably more effective. Although there are none of our normal variety of biting mosquitoes in Iceland they do have a number of other chironomids that the trout feed on readily.
Myvatnssveit, Laxa I Adaldal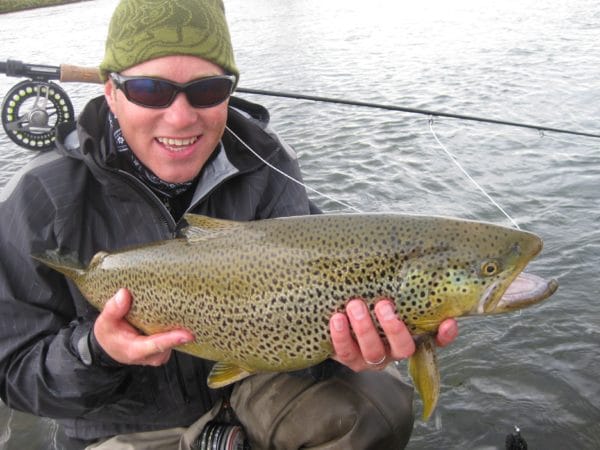 Myvatnssveit is the upper of the two sections on the upper valley of the Laxá Í Adaldal that flows directly out of Lake Myvatn. The section is 12 km and broken into beats that accommodate between two to three rods. These upper beats are wonderfully braided with fast runs, small pockets and crystal clear water. Pools for the most part are grass banked, wide, and with a relatively even bottom. The laval shelves create wonderful lies for large trout to ambush unsuspecting insects as they drift past. The varied water, from fast runs to glassy tail-outs offers anglers some very interesting fishing whether that is prospecting with nymphs or casting dries to confidently feeding fish. The wild brown trout average 2-3 lbs with fish of up to 10 lbs encountered every season. As these fish live in fast, powerful water they are extremely strong, and hooking one will test your tackle and skill.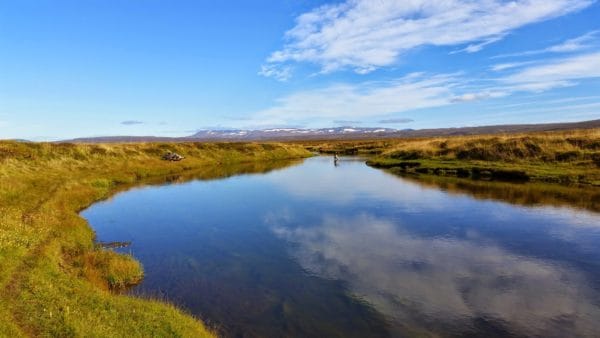 Mýrarkvísl is the lowest tributary of the Laxa I Adaldal on the north coast of Iceland and offers the perfect opportunity to have a private river system and lake for three to four rods combining brown trout, salmon and arctic char. It is an intimate river that holds a large head of brown trout along with a reasonable run of good sized salmon through the summer. Mýrarkvísl flows across the Reykjaheiði plateau for the first 15 km making it perfect for dry fly fishing for trout. It is not unusual to catch 15-20 browns a day with a 2-3 lbs average size. The river has a unique character with such diversity of fishing there will always be something to entertain from casting a nymph or a dry fly on the upper section to a rising trout, or trying to winkle out a large salmon in the canyon pools. Fishing on the Langavatn lake is also included. The lake holds a large stock of small Arctic char along with good sized brown trout.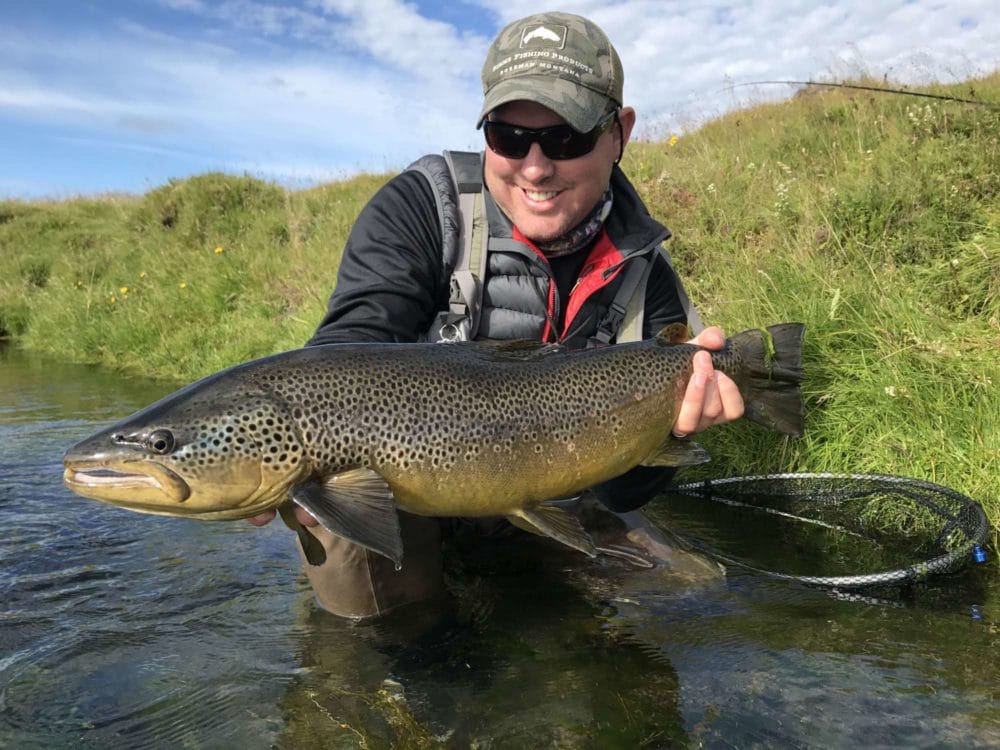 This smallish, gin clear Icelandic stream has been hailed as one of the best kept secrets in global angling. It is a technical river where stealth, among other attributes, is needed. Wild native brown trout swim its waters, remnants of the Ice age stocks that stayed on when the glaciers retreated. Real dinosaurs, relics from times past. They are on average 3-4 lbs, with the monsters ranging to 20 lbs. Every season several of 10 lbs + are caught, with many in the 5 to 9 lbs class. The season starts at the beginning of April, often in sub-zero temperatures, and it fishes to the end of September. Spring is most popular with the local anglers, when fishing with streamers and nymphs is most effective. Later, in June, July and August delicate dry fly fishing takes over and is most productive. Late in the season there are usually few rods fishing the river. It is an underrated time of the season as the browns tend to get very aggressive.
For more information on trout and char fishing in Iceland please contact Alex Jardine or Peter McLeod or call +44 (0)1980 847389.