Finally the Icelandic fishing season is upon is with our first groups heading to the salmon rivers this week. Although a few have ventured to Lake Thingvallavatn in May to chase the giant brown trout and char, it is really from this point that salmon fishing take priority. Although there are some rivers that have not opened yet, the conditions across the country are looking very promising. The country had some of the largest snowfall this winter it has experienced in many years, so many of the peaks are still capped with snow as we move into summer. This bodes vey well for water levels later in the season. There has also been some heavy rain at the end of last week which has kept the levels high. Air temperatures are still quite low, dropping to 3-4˚C at night with highs of 11 ˚C during the day with a touch of snow still falling in the mountains. However the fish have already appeared on many rivers, with sightings of solid multi sea winter fish and also grilse, which is a bit early.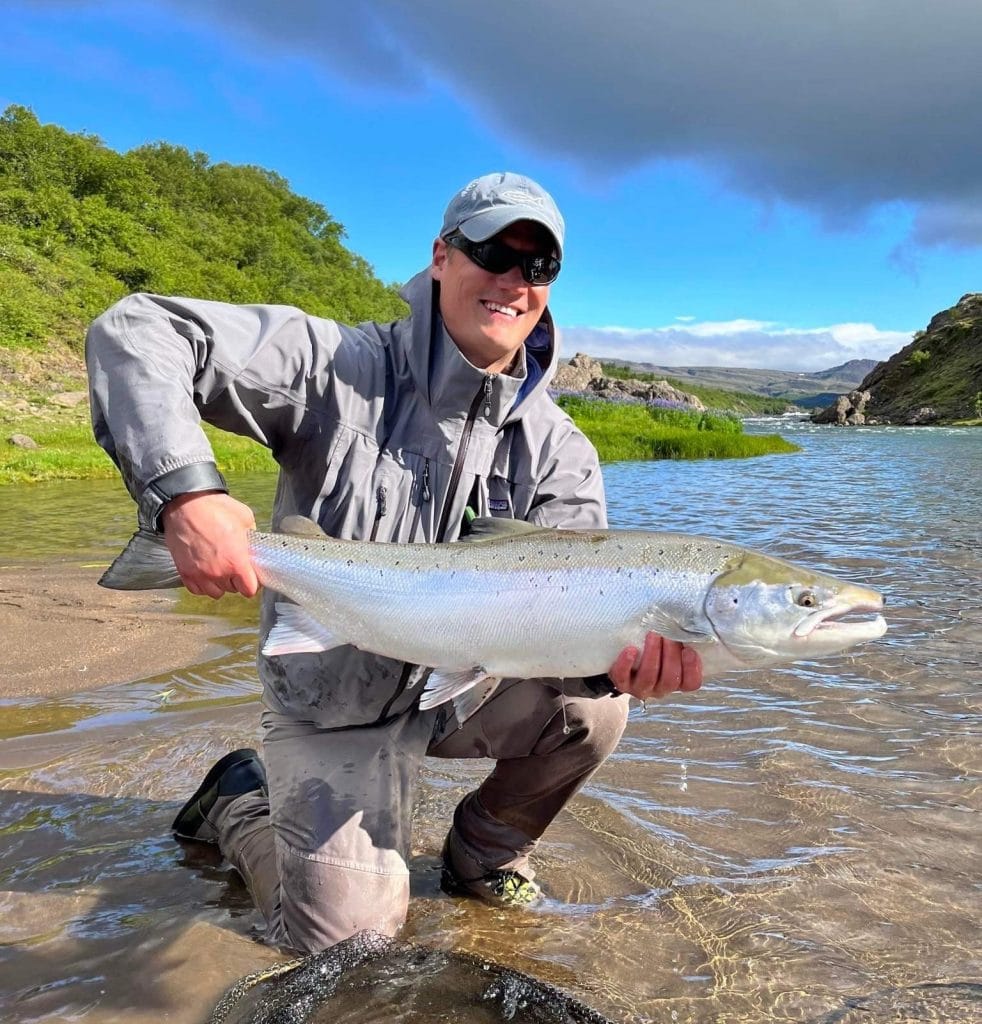 As Nordurá is one of the first rivers to open in Iceland it is considered somewhat of a compass for other rivers, along with the season ahead. The river opened on 10 June, and up to last night had landed just over 70 salmon. By the 16 June 45 – 50 fish were spotted in Laxfoss, and since then fish have been landed as high up as Víðinesbrú a long way up the river. Fishing has slowed a little in the last few days due to the two days of heavy rain at the end of last week, but as the river fines down a little we are expecting the runs to strengthen in the next couple of days. Some really good sized fish have been seen and landed already including one of 90 cm, but many fish are being lost due to high water and small flies. Grilse are also already running the river. 1" hitched sunrays have been the go to pattern, alongside Black and Blue size 14, Silver sheep, 12,14 and small cone head Red Francis.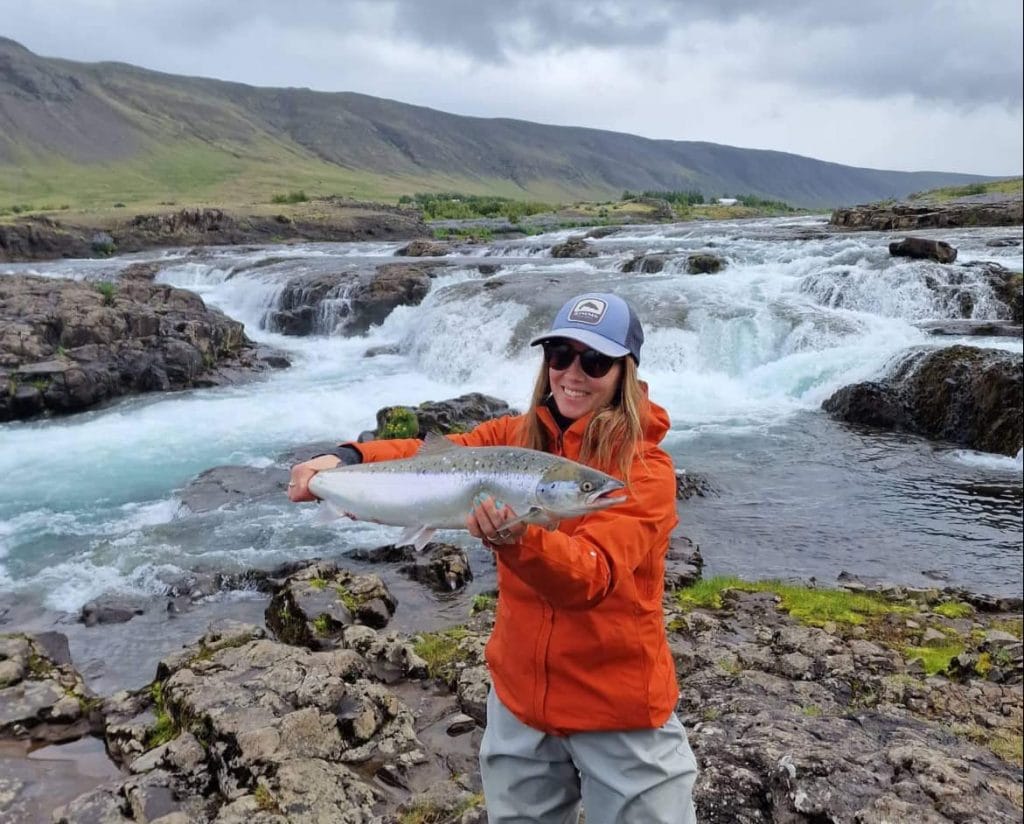 On Laxa I Kjos the river opened on the 15 June and started well. The morning session resulted in 10 fish being hooked and five landed with a mix of grilse and bigger fish up to 80 cm. Although there are a lot if fish racking up in Laxfoss, quite few have been seen up on beat IV already along with one multi sea wintered fish lost during the battle. It looks like the fish have arrived a little earlier this year and taken advantage of the high water to run hard and fast. Although the water is high, it still very clear so small flies have been the order of the day.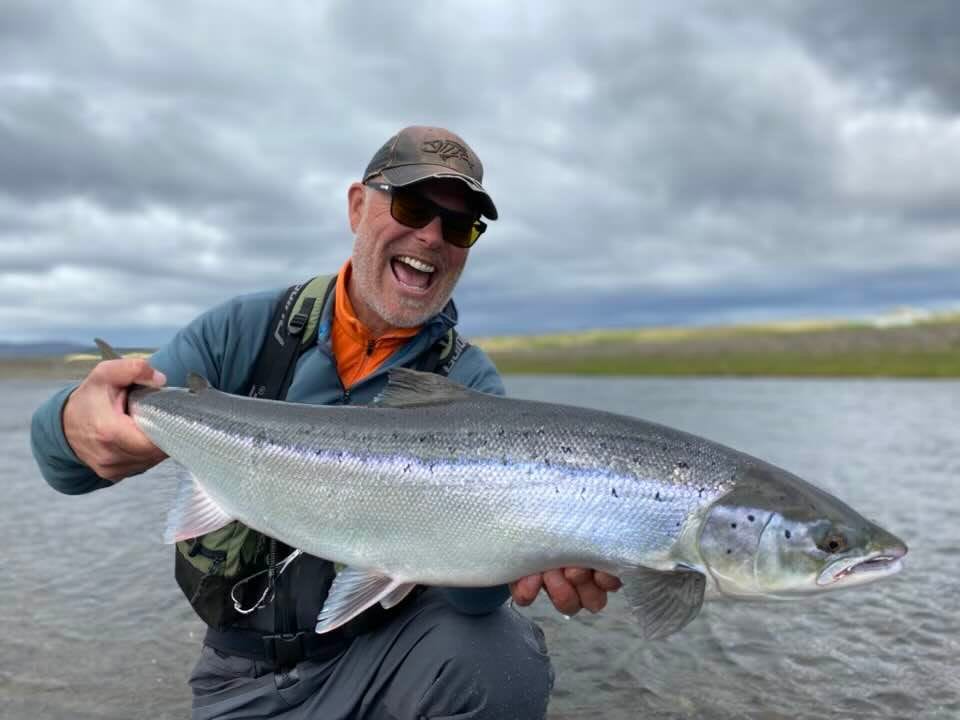 The Midfjardara opened on the 16 June and although its still early season there are a few fish running the river already. Water conditions are looking excellent, although they are experiencing some similar conditions to Nordurá.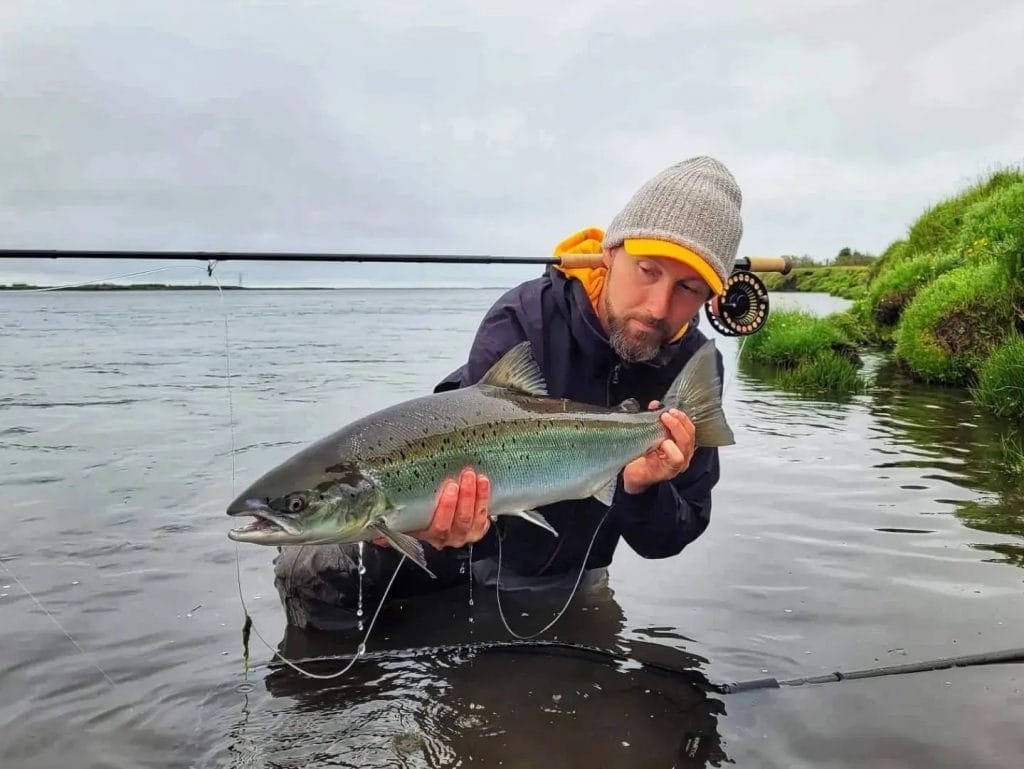 The West Ranga opened yesterday and Klaus Vander landed the first fish of the season, an 85cm bar of silver. Two other fish were lost and one large sea trout came to the net. Fish are being seen in Rangàrfludir, Breidabakki, Aegissidufoss, and Djupos.
For more last remaing availability click HERE or for more details on fishing in Iceland please do not hesitate to contact Peter McLeod or Alex Jardine or call our office on +44(0)1980 847389.