Last week in Iceland saw some heavy rain and snow coming across the country which put many of the rivers up and seems to have brought a lot of fish in on the tides. It also remained relatively cold, so normal June conditions. Air Temperatures varied between lows of 2°C to 15°C which made fishing conditions a bit cold and damp for anglers. Nevertheless, most of the west coast rivers are seeing their numbers pick up as we approach the beginning of July. The fish this year also seem to be in excellent condition, with some big multi sea wintered fish being landed. Stóra Laxa started well with some stunning fish being landed and we are also now seeing some big torpedoes coming from the north and the Laxa I Adaldal. The cold conditions has slowed the catches down a little though. As we move into next week it looks like temperatures will climb and we should see the catch rates increasing.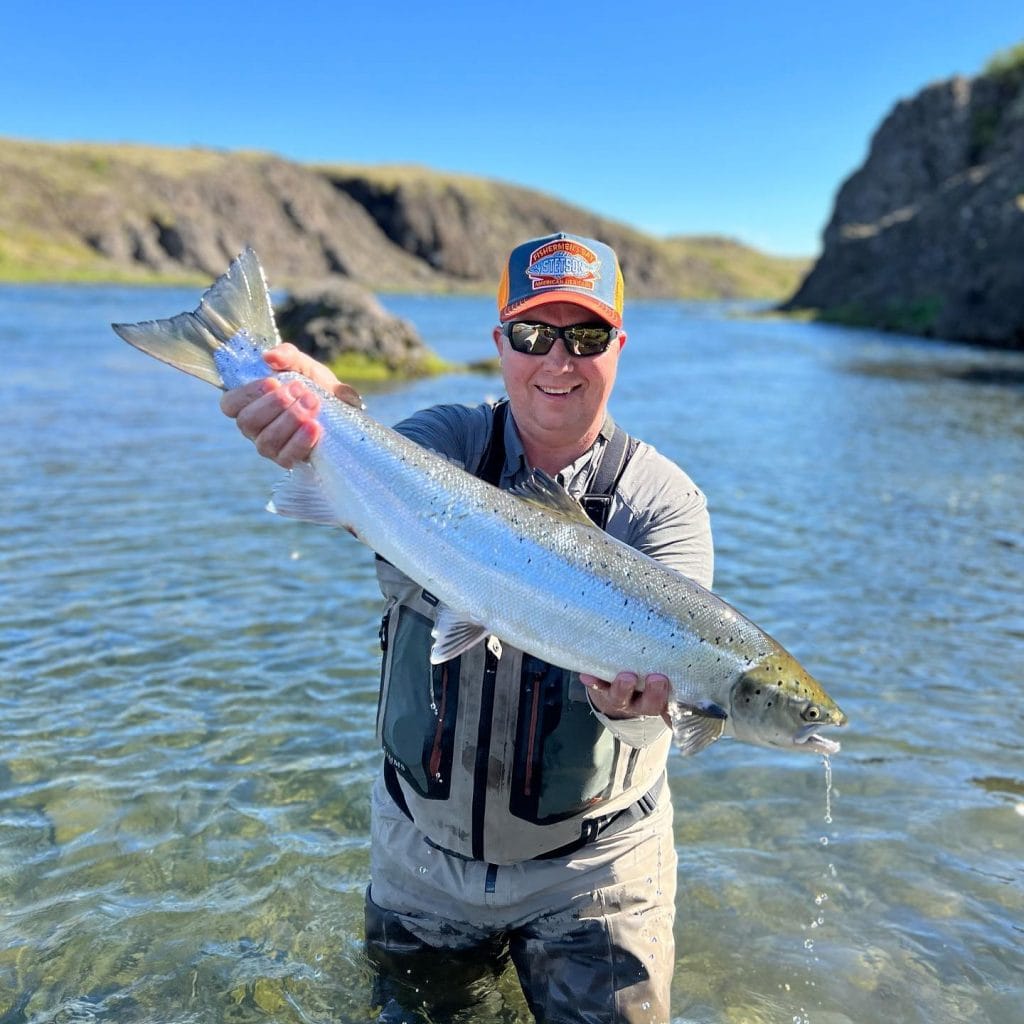 The runs on the Nordurá have been building day on day and last week the river landed 98 fish taking their total to 173. The river is landing on average 15 fish per day and losing plenty more, but the fish are averaging 8 lbs which is excellent. Water levels beginning of last week were high, but clear and the river has now dropped to a comfortable level of 15 cubic metres. The top producing pools have been Etrin, Stokkhylsbrot, Brotid and Breidan and best fly patterns Sunray Shadow, Collie dog, Haugur and Red Francis. A stunning fish of 99 cm was landed yesterday on a hitched collie Dog from Kriuhomi.   
On Laxa I Kjos it snowed last week along with continued snow in the mountains. Air temperatures were down to 1.8°C so it has been a bit of a slow start due to the high water and cold conditions, but plenty of fish are being seen coming in on the tides. 25 fish were landed to the six rods taking the total to 44. Laxa I Kjos is seeing a higher number of multi sea winter fish than they have seen for some years with the average weight at 8.1 lbs and a 93 cm cock fish landed yesterday on a size 12 black Frances from Bugda. Top flies have been hitched sunray shadow, Micro Sunray, Red Frances Black Frances and the Green Brahan but all small, between size 12 and 14. A few of the big sea trout have shown up already with one stunning fish of 9 lbs landed yesterday. With the snow in the mountains it looks like levels will remain normal for this season. The top pools have been Laxfoss, Kvislafoss and Bollastadabreida.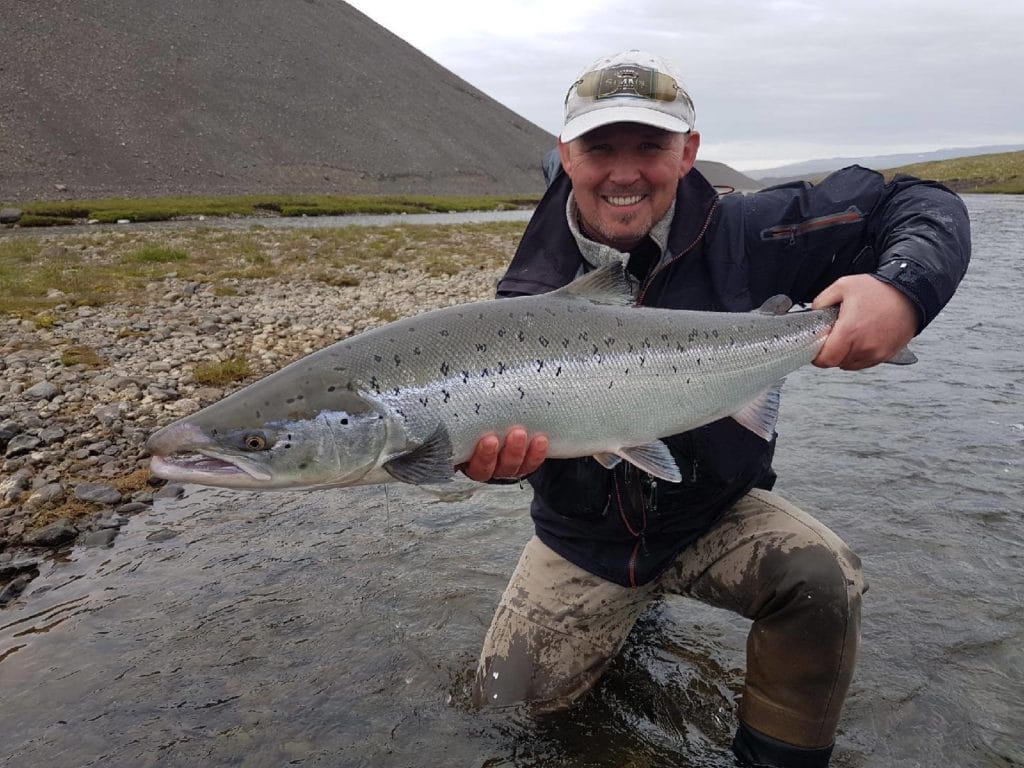 The Midfjardara has had a busy week landing 38 fish and taking their total to 56 fish for the season. Again, they are seeing a high proportion of multi sea wintered fish with an average weight of 12.1 lbs. It has been cold up in the Northwest as well with high water conditions, but as always the river continues to run clear and some epic battles have been lost and won. Top flies have been Sunray Shadow, Colli Dog, Cone head Red Francis and hitched tubes in the high water. The top pools have been TT, Kistufoss, Horn and Kambsfoss.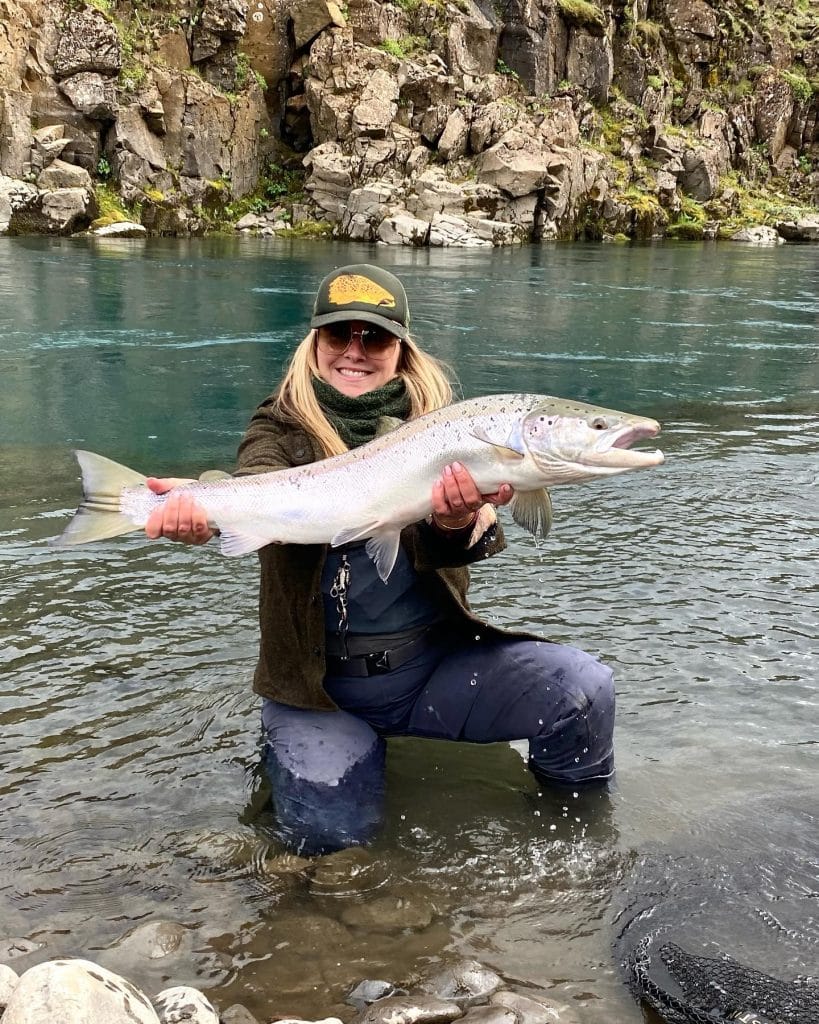 The Stora Laxa opened at the end of last weekend and the first group of four rods landed 11 fish including an 87 cm fish from Holmabreida. The next group in landed 16 fish in five hours of fishing on their first session, so we are expecting interesting things to come from Stóra Laxa. The fish were averaging 80 cm, but even though the water is high, most have been caught using floating lines and small hitched flies on the surface. The river is running high, but clear.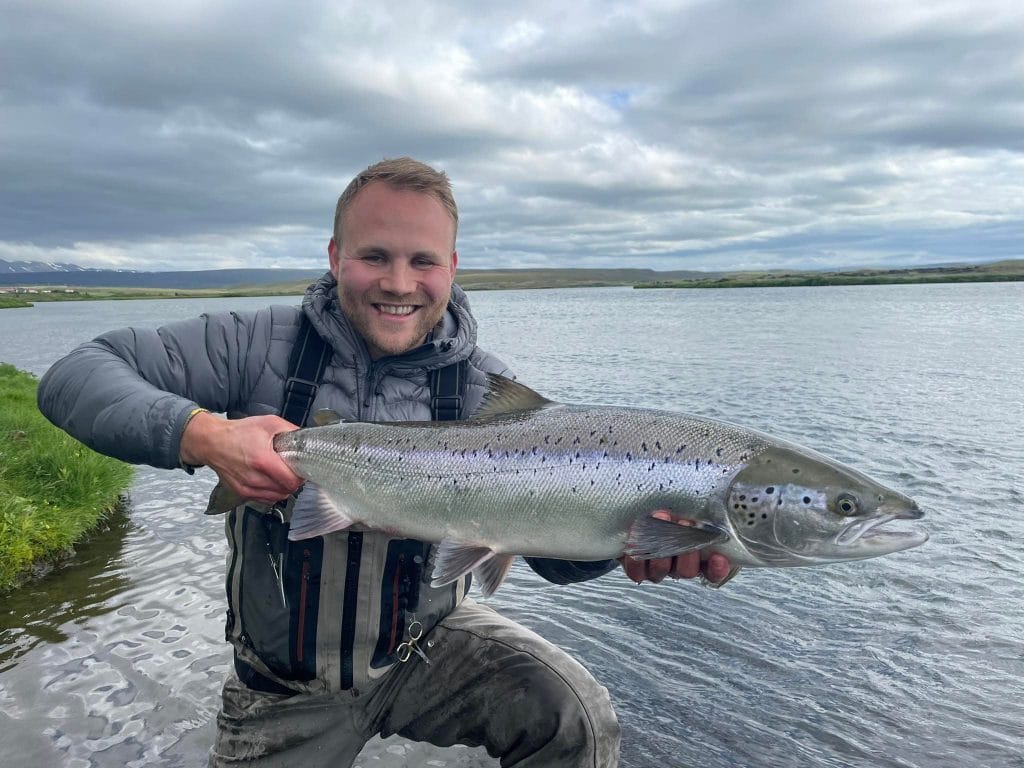 The Laxa I Adaldal in the North started on the 17 June and have landed 25 fish to date with the largest being 102 cm and 23 lbs. The Average has been 14 lbs with a length of 86 cm and the top flies have been Sunray shadow, Red Frances Orkeila, Bismo Silfur and the Dimmbla. Top pools so far have been Fosspollur, Stuarinn, Midfosspollur and Bjargstrengur.
For more last remaing availability click HERE or for more details on fishing in Iceland please do not hesitate to contact Peter McLeod or Alex Jardine or call our office on +44(0)1980 847389.