Finally we have seen the temperatures beginning to rise as summer seems to have arrived in Iceland. Nights of 9˚C have given rise to highs of as much as 15 ˚C. This escalation of temperature combined with the influx of large runs has given way to some excellent fishing right across the country. The wind has swung from the north to easterlies and we eagerly look forward to the approaching prime time on many west coast rivers. Although most of the river had performed well the stand out is the Stóra Laxa which has had an incredible start to the season.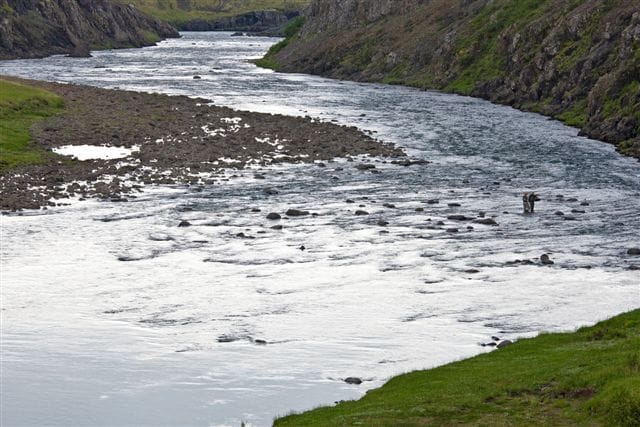 Our groups on Nordurá last week had some spectacular fishing as the runs have hit their stride. The river landed a further 137 fish last week taking their total today to 306. The river is landing on average 22 fish per day and had an incredible day on the 30 June landing 28 fish. Water levels remain at a comfortable level of 15 cubic metres. The top producing pools have been Etrin, Stokkhylsbrot, Breiðan and Bryggjur and best fly patterns Sunray Shadow, Collie dog, Haugur and Red Francis. A lovely fish of 81 cm was landed day before yesterday on a hitched Haugur from Glitstadabru.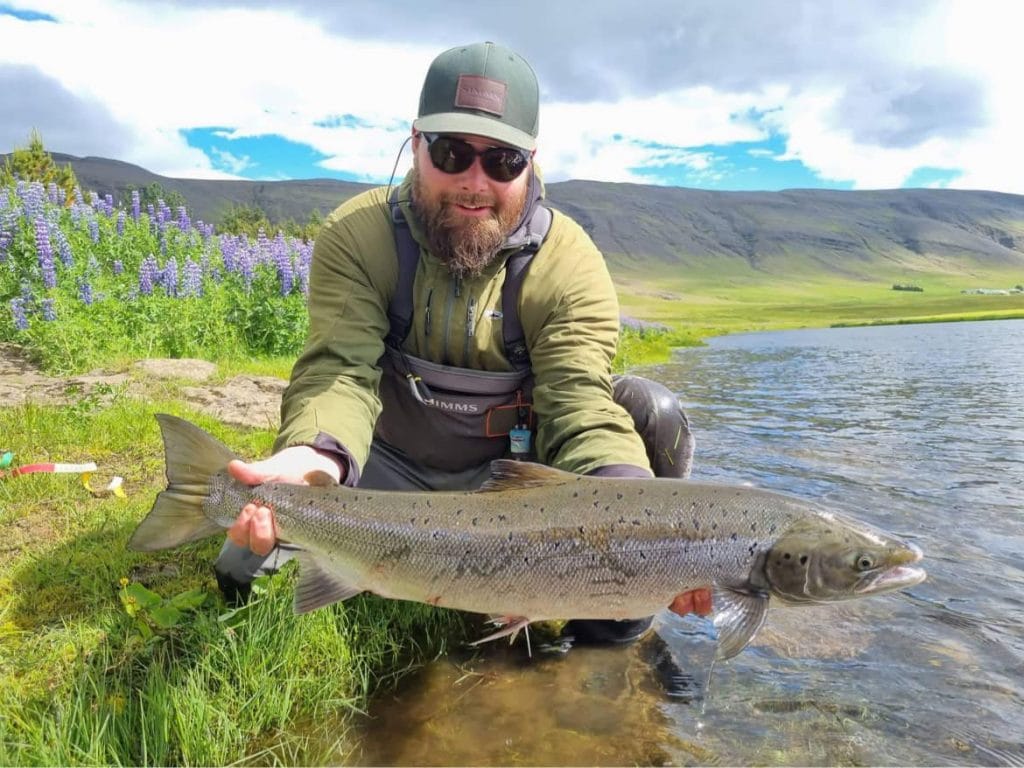 On Laxa I Kjos the temperatures climbed to a balmy 15˚C and large numbers of fish are now coming in on every tide with lots of fish in Kvislafoss just above the bridge. 71 fish were landed to the eight rods taking the total to 115. The summer salmon and grilse have arrived and average weight at 6.8 lbs and an 82 cm fish was landed on a size 14 Red Frances from Pokafoss. I am pleased to report that the meadows are also beginning to fill up with sea trout already which is a little earlier than usual. Top flies have been hitched Red Frances, Sunray shadow, Black Frances, hitched Sunray, and the Green Brahan but all small, between size 12 and 14. A few of the big sea trout have shown up already with one stunning fish of 9 lbs landed yesterday. The top pools have been, Kvislafoss, Laxfoss, Bollastadabreida and Pokafoss.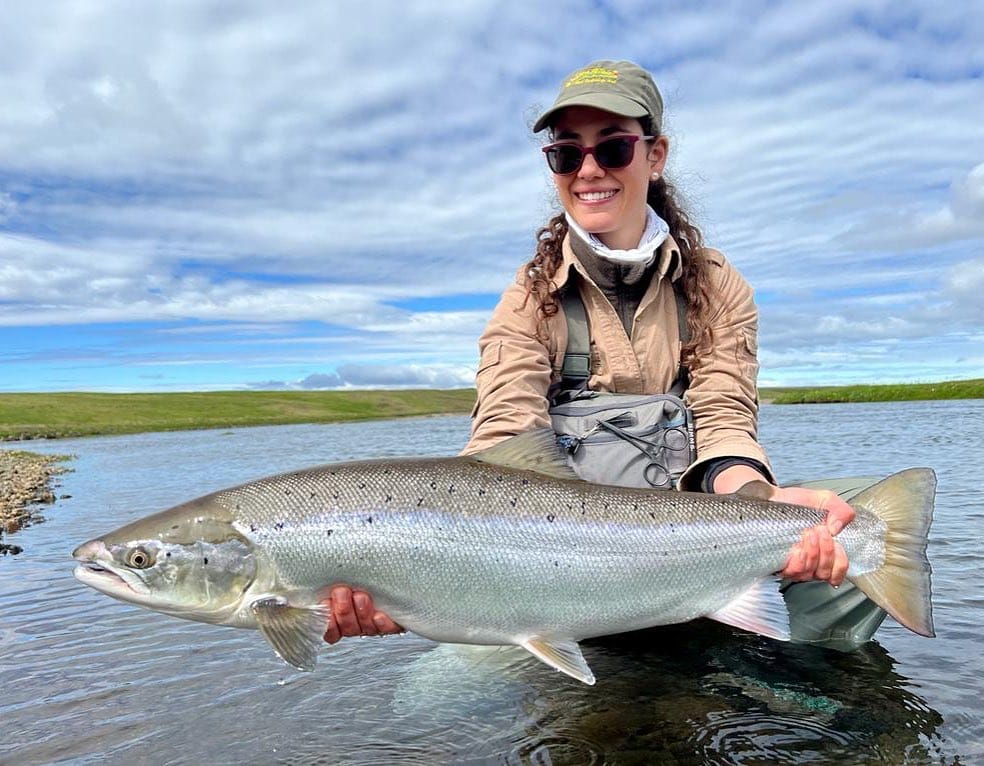 The Midfjardara has had a slightly slower week landing 33 fish and taking their total to 89 fish for the season. Again, they are still seeing a high proportion of multi sea wintered fish with an average weight of 11.9 lbs. It has continued to be colder up in the Northwest with highs of 8 ˚C with high water conditions and cold northerly winds. They landed ten fish yesterday though, so things are on the turn. Top flies have been Collie Dog, Sunray Shadow, hitched tubes, Cone head Red Francis and Valbeinn. The top pools have been TT, Kambsfoss, Kistufoss, Horn and Túnhylur – Vesturá.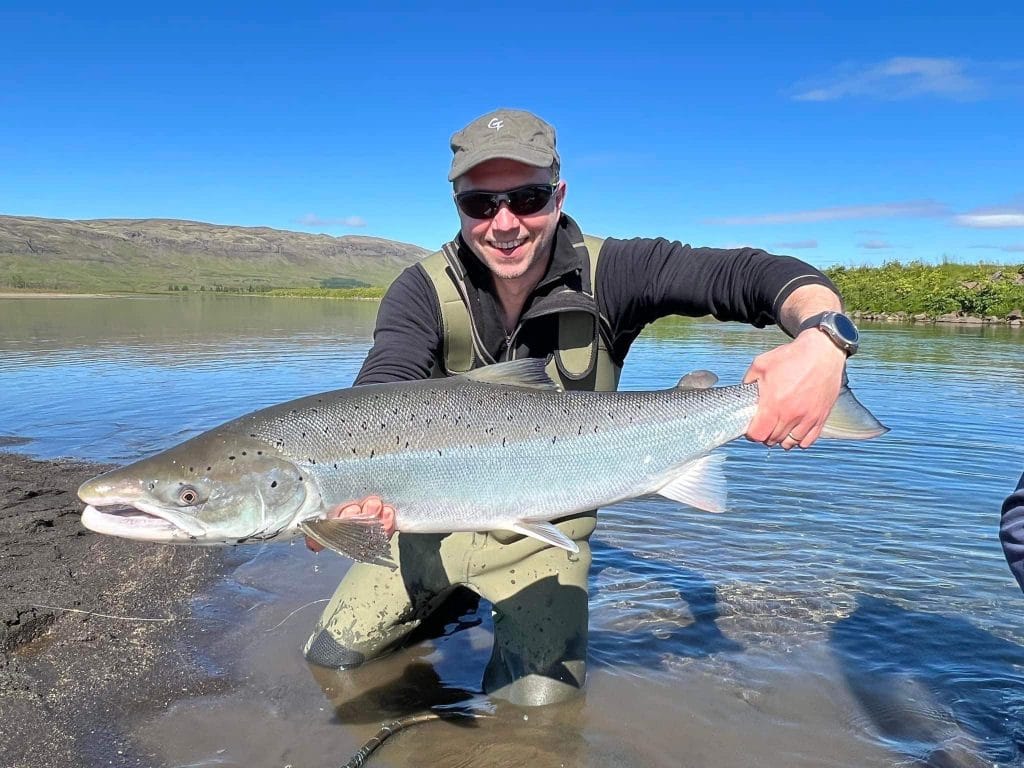 The Stóra Laxa has continued to surprise with some simply stunning fish coming off the river. It has had the best opening ten days in memory with the river landing just over 90 to date. Up to this point they have nearly all been multi sea winter fish with most in the mid teens.  Our fishermen here last week came into contact with some proper beasts with Tara Whitley sadly losing a battle to a fish estimate in the mid 20's. She went on to land one fish of 98 cm estimated at 21 lbs. the last few days have been a bit bright and sunny, but today it is overcast and we are looking forward to hearing of more battles. Most have continued been caught using floating lines and small hitched flies on the surface.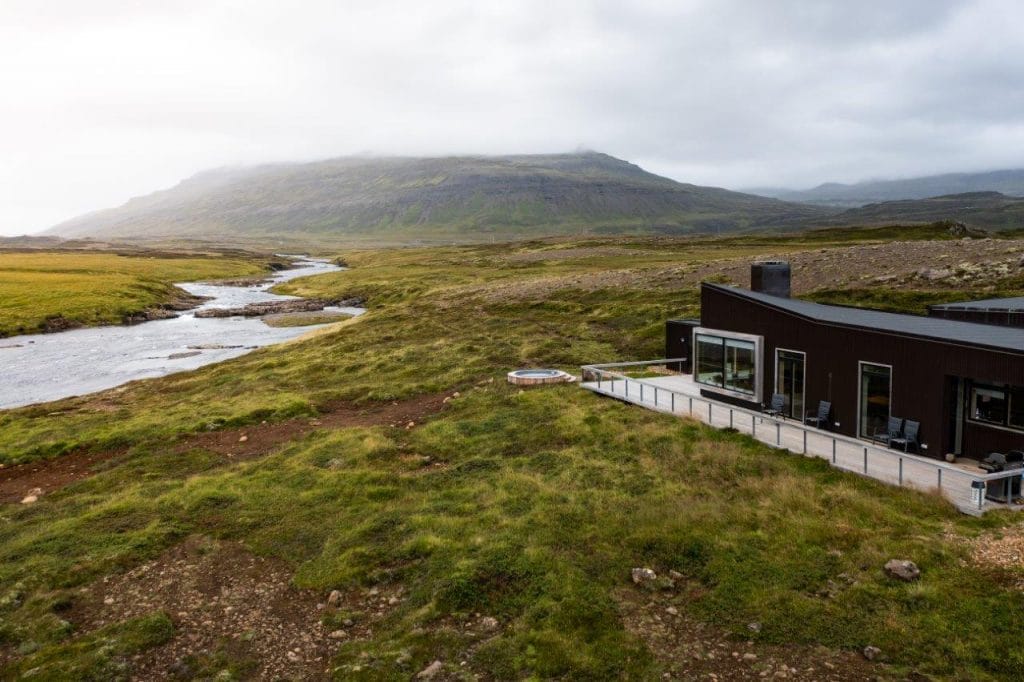 On Straumfjarðará our first group will be heading in shortly. The river started on the 20 June and has currently landed 22 fish, and some char and the average weight is 8 lbs. The largest fish so far has been 14 lbs and top flies have been Sunray Shadow, Red Francis tube, Pola Monkey Blar and best pool has been Sjavarfoss with 9 fish landed from it already. Fishing has been slower than normal, but it was very cold last week which has slowed the river down. It looks like it is warming up a bit now, so we should see the numbers begin to climb.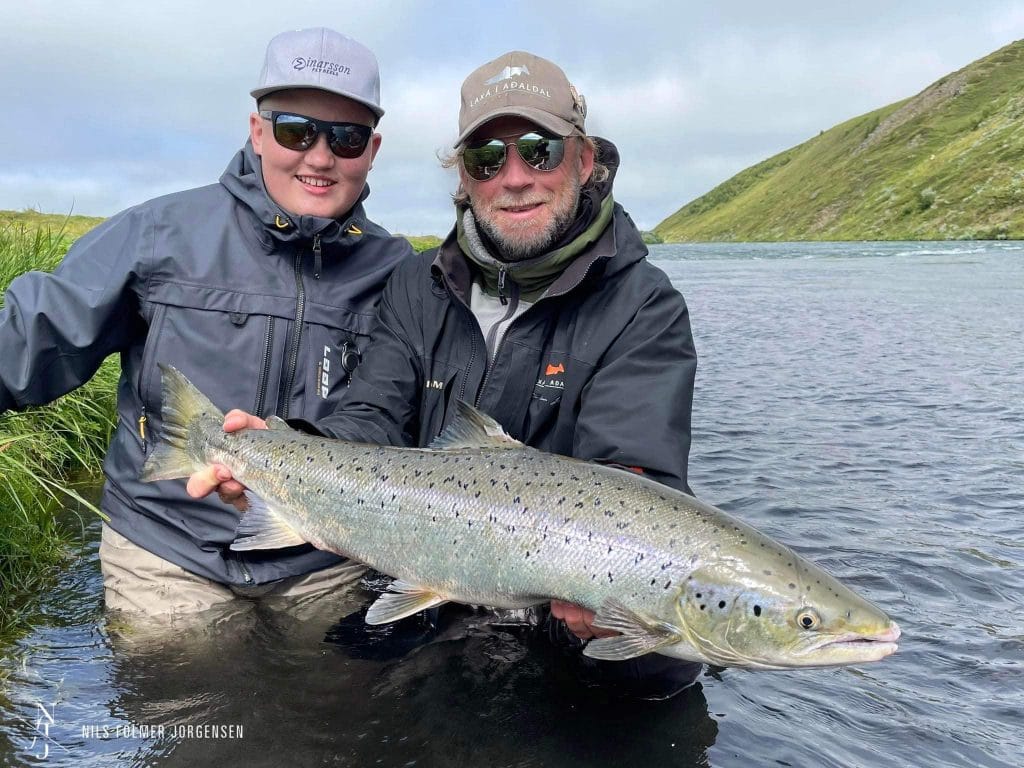 The Laxa I Adaldal in the North has now landed 50 fish to date with the largest still being 102 cm and 23 lbs. a stunning fish of 95cm was landed on the 2July at 95 cm and 19.4 lbs from Spegilflúð on a hitched sunray shadow.  The Average has been 13 lbs with a length of 81 cm and the top flies have been Sunray shadow, Red Frances Orkeila, Bismo Silfur and the Dimmbla. Top pools this week have been Midfosspollur, Stuarinn, Fosspollur, Breiðan and Bjargstrengur.
For more last remaing availability click HERE or for more details on fishing in Iceland please do not hesitate to contact Peter McLeod or Alex Jardine or call our office on +44(0)1980 847389.