The latest Kendjam 2023 availability is a timely reminder that a fly fishing holiday in Brazil is so much more than just an angling expedition. Add fascinating indigenous culture, fabulous wildlife, birdlife, and scenery and you'll have a truly memorable experience. Kendjam Lodge on the Iriri River offers a wonderful chance for adventurous anglers to target a variety of species in the remote crystal clear Amazon waters.
If you want some inspiration ahead of the 2023 season, grab a coffee and have a look at this video about the Kendjam experience.
2023 Kendjam availability:
July 23 to 30 – 1 rod
August 13 to 20 – 2 rods
August 20 to 27 – 6 rods
September 17 to 24 – 3 rods
2023 Combo trip Kendjam/Xingu availability:
September 3 to 10 – 3 rods
September 10 to 14 – 3 rods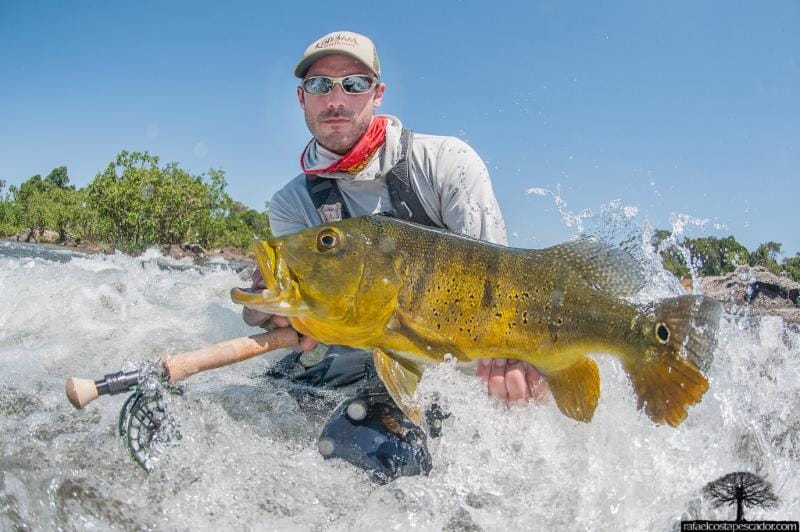 Here are the top ten things to know about Kendjam Lodge:
The most incredible crystal-clear water for sight fishing and wet wading in the Brazilian Amazon.
A variety of species: peacock bass, payara, wolfish, pacu, bicuda, matrincha, surubi, redtail catfish, jungle drums, and more.
The season runs from mid-June to mid-September.
Exclusivity: only eight anglers per week.
Unique guiding experience: professional fly fishing guides paired with indigenous Kayapo guides.
Explore miles of untouched water in the most isolated portion of the biggest tropical jungle on the planet.
Five comfortable wood en-suite cabins, all-inclusive services and wonderful cuisine.
Great eco-tourism programme for non-anglers: wildlife with Kayapo warriors, trekking, outcamps and more.
A programme promoting conservation of the fishery, social support of indigenous peoples, sustainability, and culture.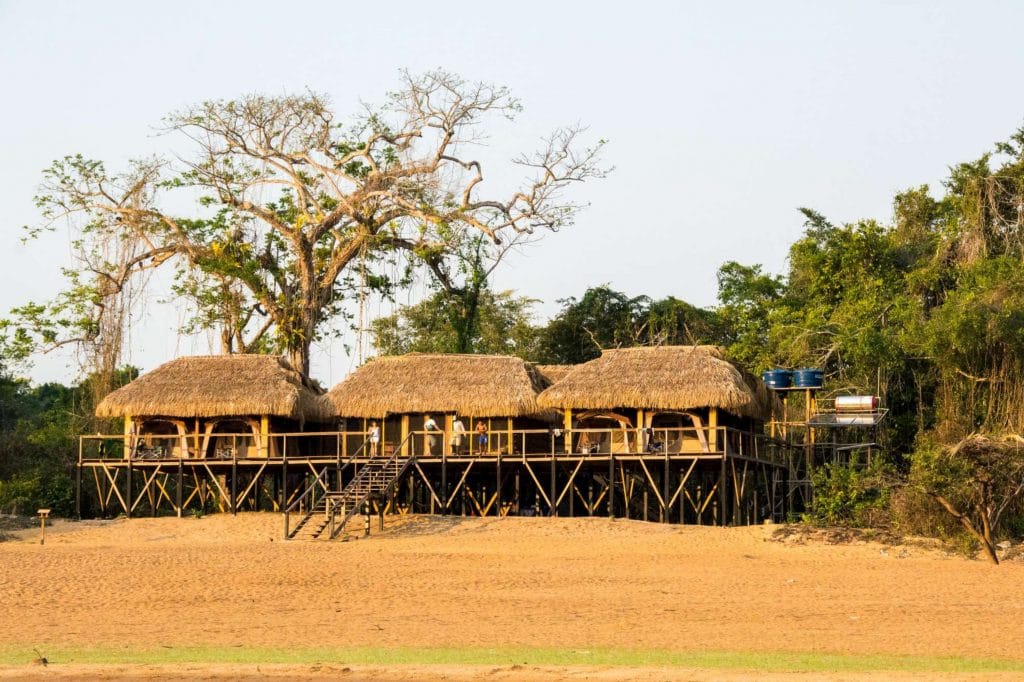 If you would like more information on fishing in Brazil please do not hesitate to contact Peter McLeod or Alex Jardine or call our office on +44(0)1980 847 389.