Colina Verde in southern Mozambique deserves to be top of your list if you are looking for somewhere to take your family on holiday or to visit with a group of friends. Why does it come recommended?  Firstly the management couple, Graham and Lucy Pollard will ensure that you have everything you need, that you quickly feel Colina Verde is your home from home. Nothing will ever be too much trouble and you can kick back and relax knowing that you are all in very good hands. Added to that is the location. With a  very "castaway" feel with its long stretches of empty beach it is close enough to Maputo for easy transfers but far enough away at the same time. Accommodation wise, it comfortably sleeps up to 16 and has two split level family rooms sleeping four and there is plenty of room throughout the whole lodge and you don't need to be on the beach; the pool and two hot tubs are ideal for just hanging out at the main lodge.
Does the mention of "fishing" bring on an equally cold shoulder? This lovely lodge could be the answer to everything (not 42 as you've previously assumed) so do add Colina Verde, with its seemingly endless golden beaches, to your bucket list and pack your fishing kit with confidence!

The outcome may well surprise you.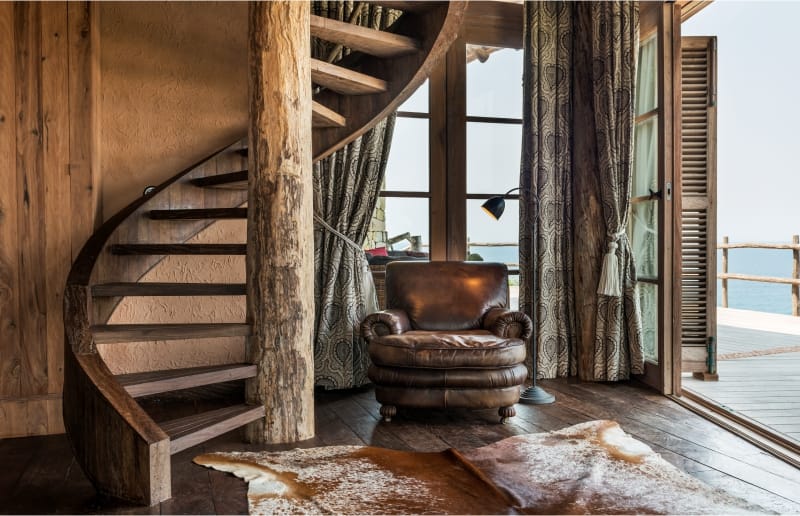 Colina Verde is a stunning house, on the Mozambique coast that sleeps 8-18 guests in 7 very different rooms. The family rooms are split level with the upper floors having additional beds and the other bedrooms boasting either King or Queen beds.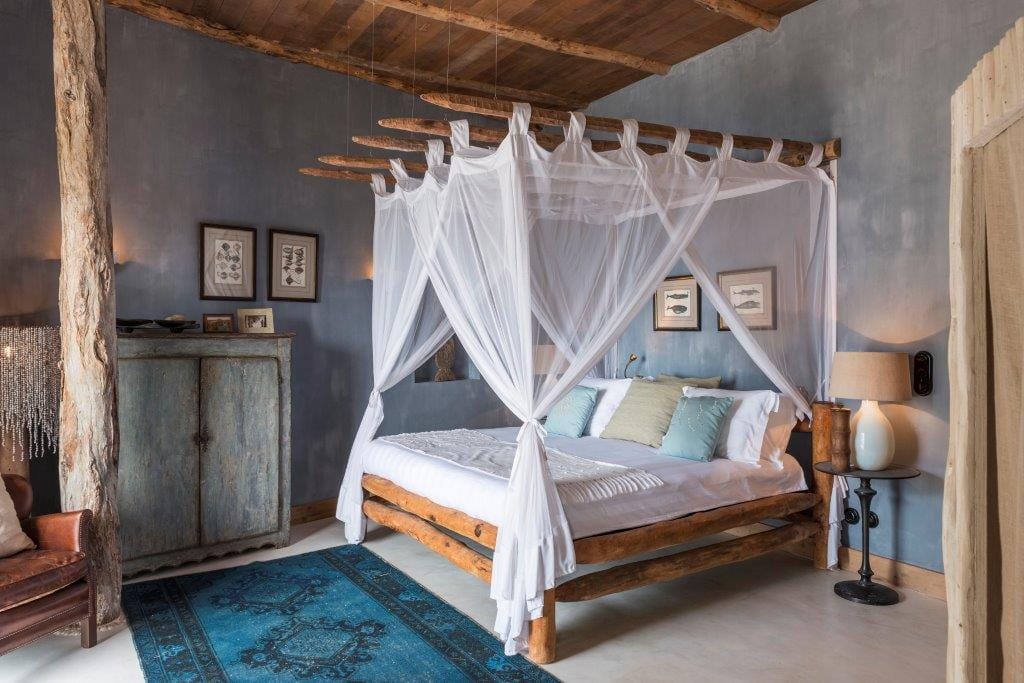 All bedrooms have ensuite facilities, equally unique; some with baths and some without; a shower indoors or a shower outdoors. Whether a beautiful copper tub, a sunken stone bath or an elegant white porcelain freestanding bath with an unparalleled view, all are deceptively simple yet stylish.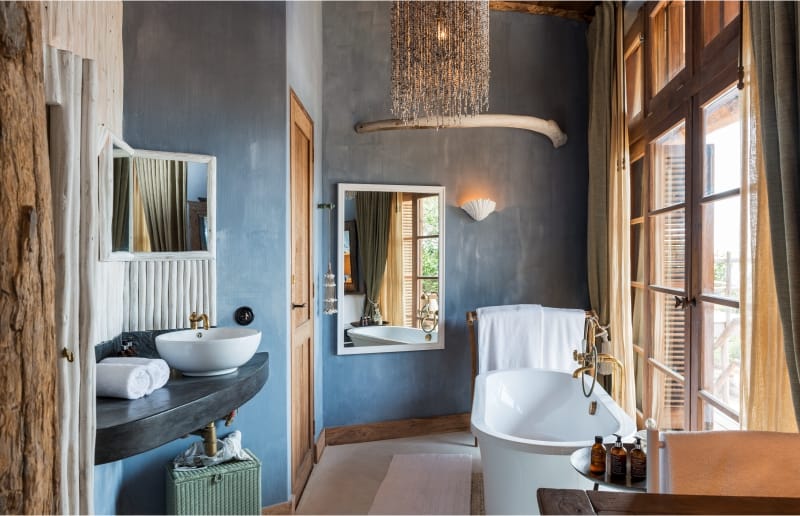 If you ever tire of the beach, the infinity style swimming pool awaits. The pool is heated and is inviting even in the cooler months. The adjacent hot tub overlooking the ocean is the perfect place to relax in the evening and a second hot tub sits high above the dune on the south deck of the house, a spectacular spot to consider the moon and stars. There is also a massage room, a games room, gym and space for yoga or meditation.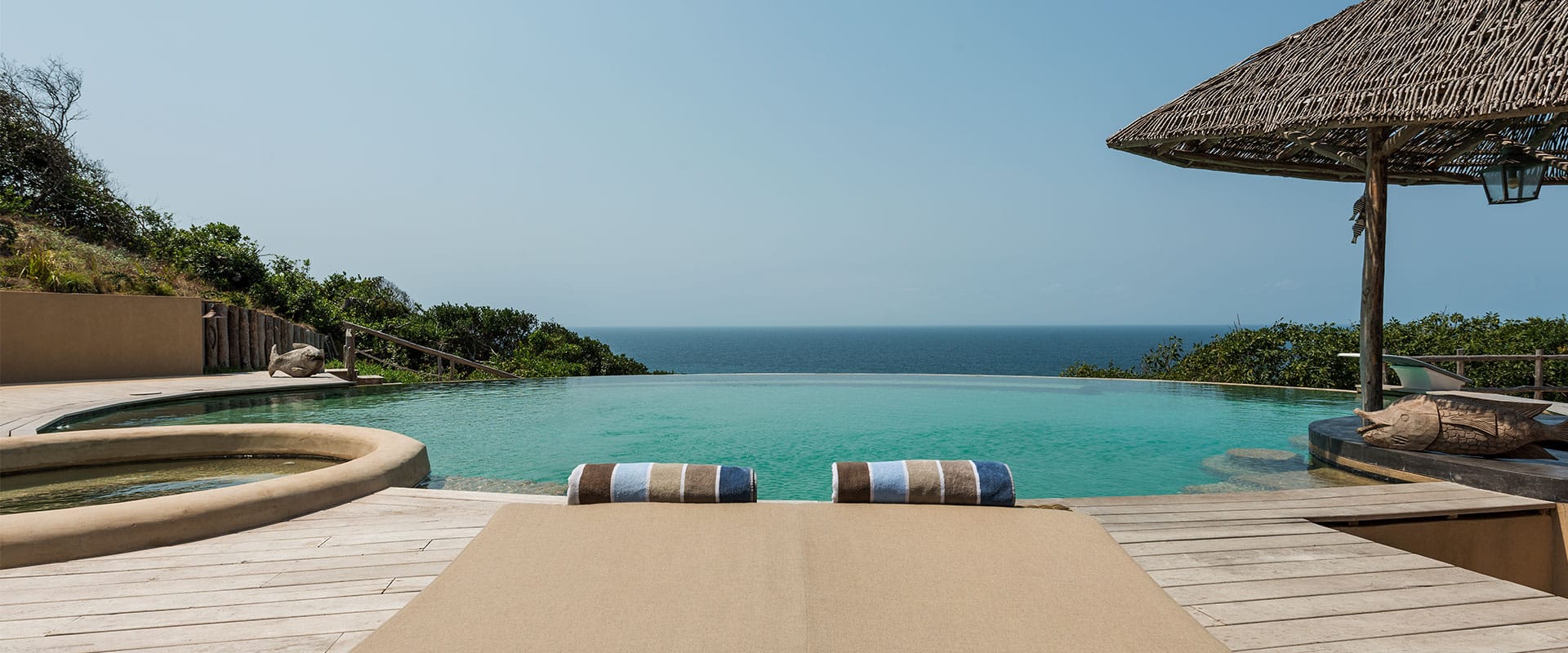 Using local ingredients, meals are prepared by the chef using fresh, healthy local ingredients including produce from the lodge's garden. The meals have a seafood emphasis and are served at different locations around the house and are always an occasion. Nespresso coffee and a wide selection of teas are on hand and afternoon cake is served in the lobby. To round off each day, tempting bites are served with sun downer cocktails in the evenings.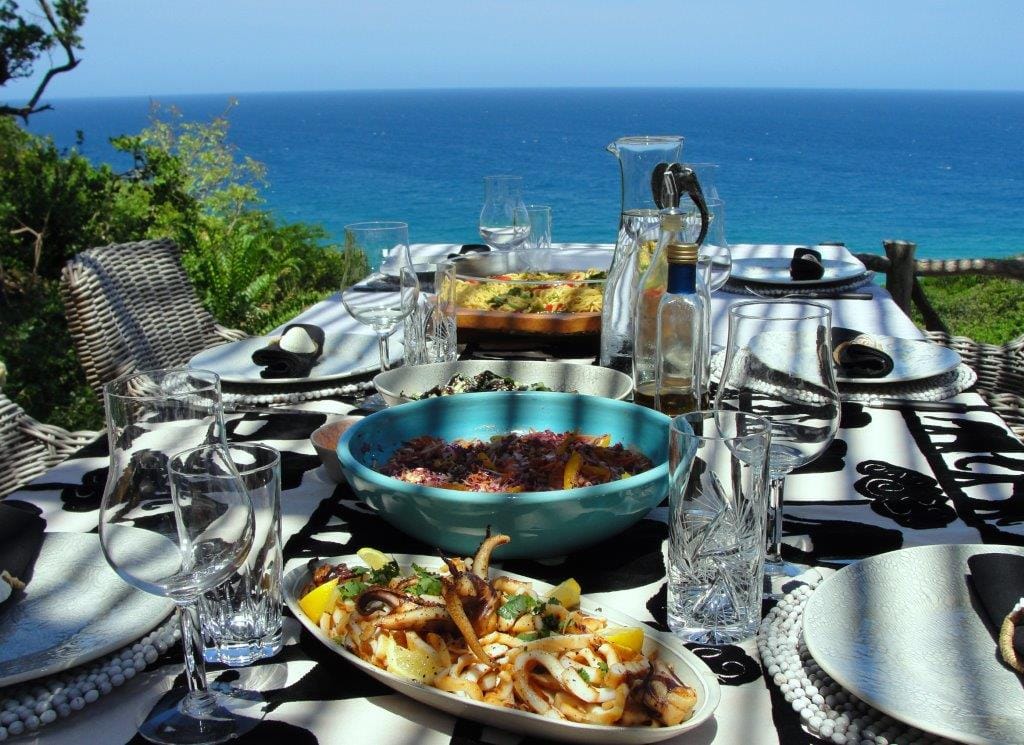 For the snorkelers, a short hop by boat will take you to the island of Inhaca to experience the underwater treasures of this tidal bay. Back on shore, the Maputo Special Reserve awaits with its many species of birds and wildlife, including zebra, wildebeest, antelope, giraffe and elephant. Picnics overlooking an inland lake will bring you crocodiles, hippo and abundant birdlife, as well as a memorable lunch.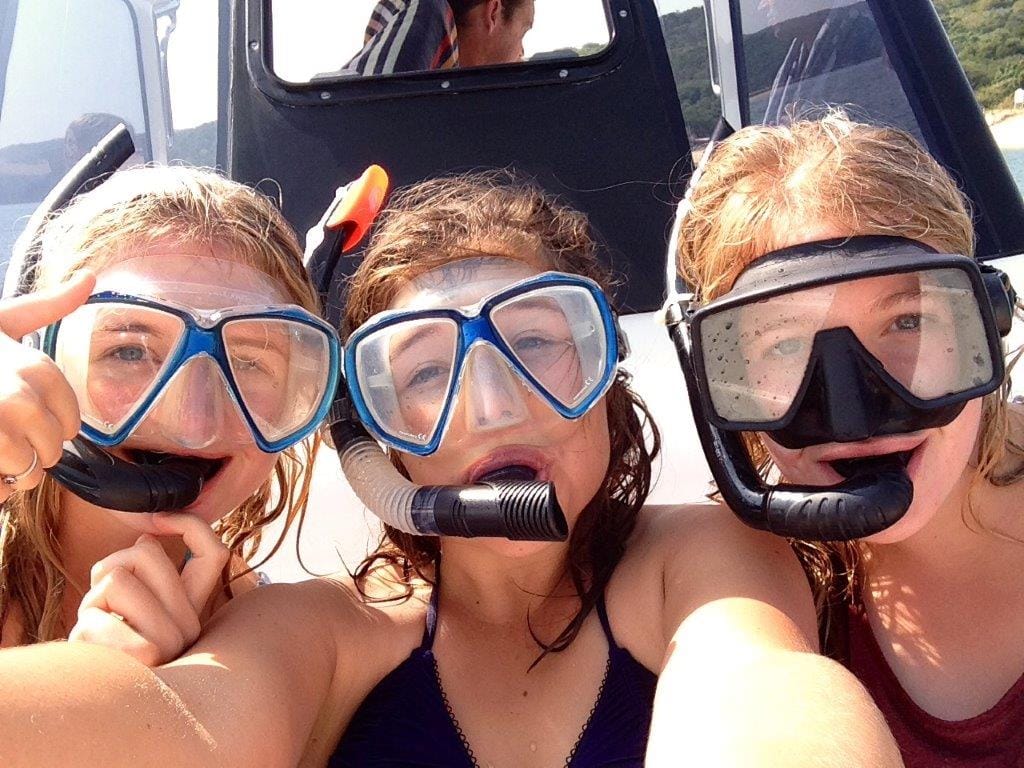 For the energetic, there is a compact gym and a tennis court or work of extra energy sandboarding.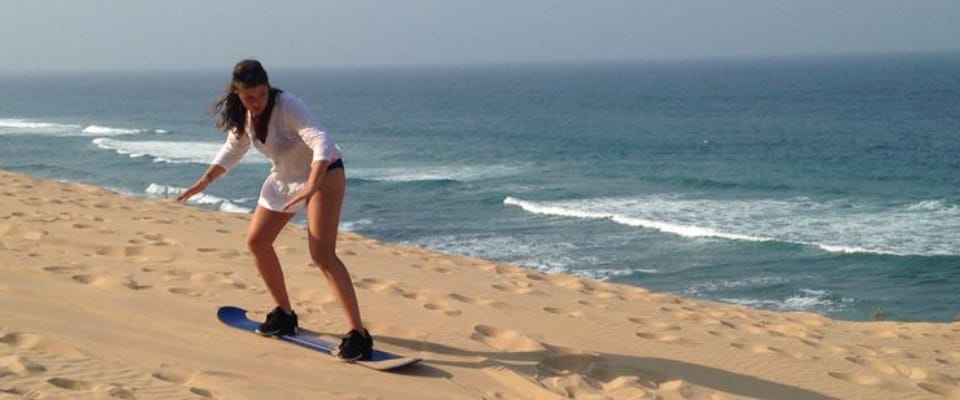 Walk in village, visit the school and clinic that the community are so proud of, relax with a sundowner on the jetty and just enjoy the view over Maputo and watch the local boats unloading their cargo.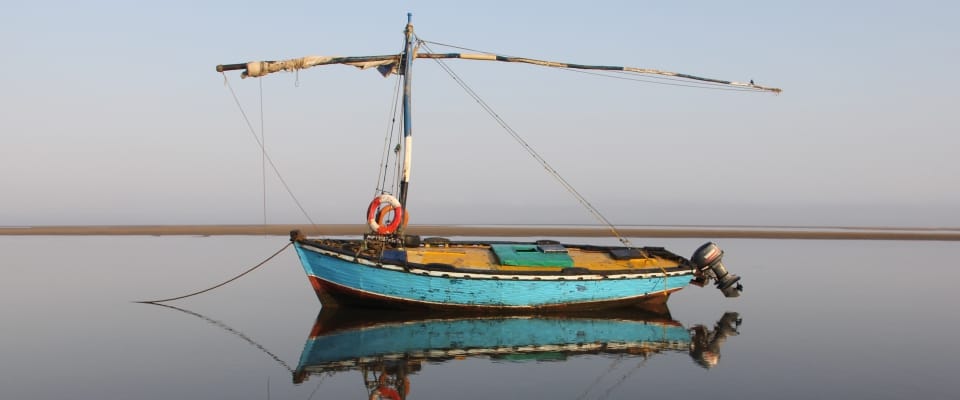 The boats are not the only thing worth watching; from late June to October, humpback whales migrate up the coat of Mozambique to calve in the warm equatorial waters.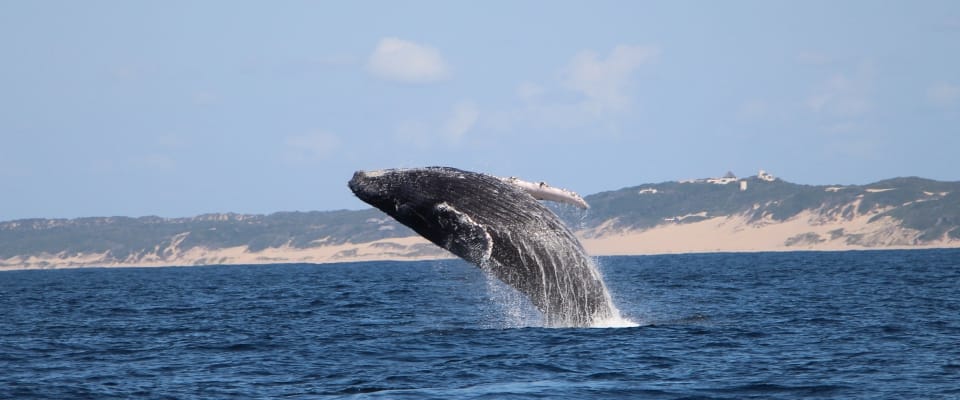 On land, between November and January the endangered Leatherback and Green turtles navigate their way to the beaches of Machangulo to lay their eggs. The D'Ouro Marine Reserve and local turtle monitoring programme are there to protect the eggs and it is possible to arrange for you to join the patrols and perhaps catch a glimpse of this rare and beautiful sight.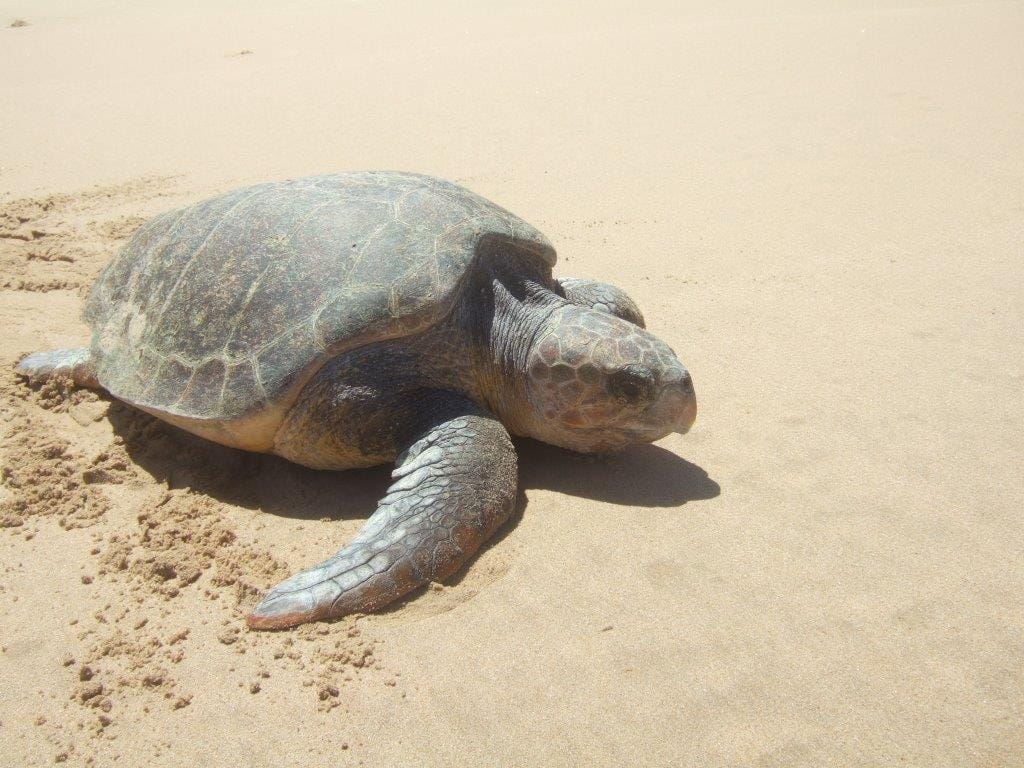 Graham Pollard, who runs Colina Verde with his wife Lucy, will ensure that everyone out on the water, whether fly fishing or using conventional tackle, makes the most of their day fishing. The waters around Colina Verde have plenty to offer anglers, whatever their age.
For more details on Colina Verde, how to get there, costs and the activities please contact Charlotte Chilcott. Alternatively, please contact the office on +44(0)1980 847389.
A separate Colina Verde fishing blog page is accessible HERE.
The Colina Verde web page is accessible HERE.