Colina Verde, on the southern Mozambique coast is a rare destination, one to be treasured. It is ideal for fisherman and for non-fishers; for families, couples and for groups of friends. You can pack your fishing gear without eyebrows being raised and if space is an issue, you can leave it behind.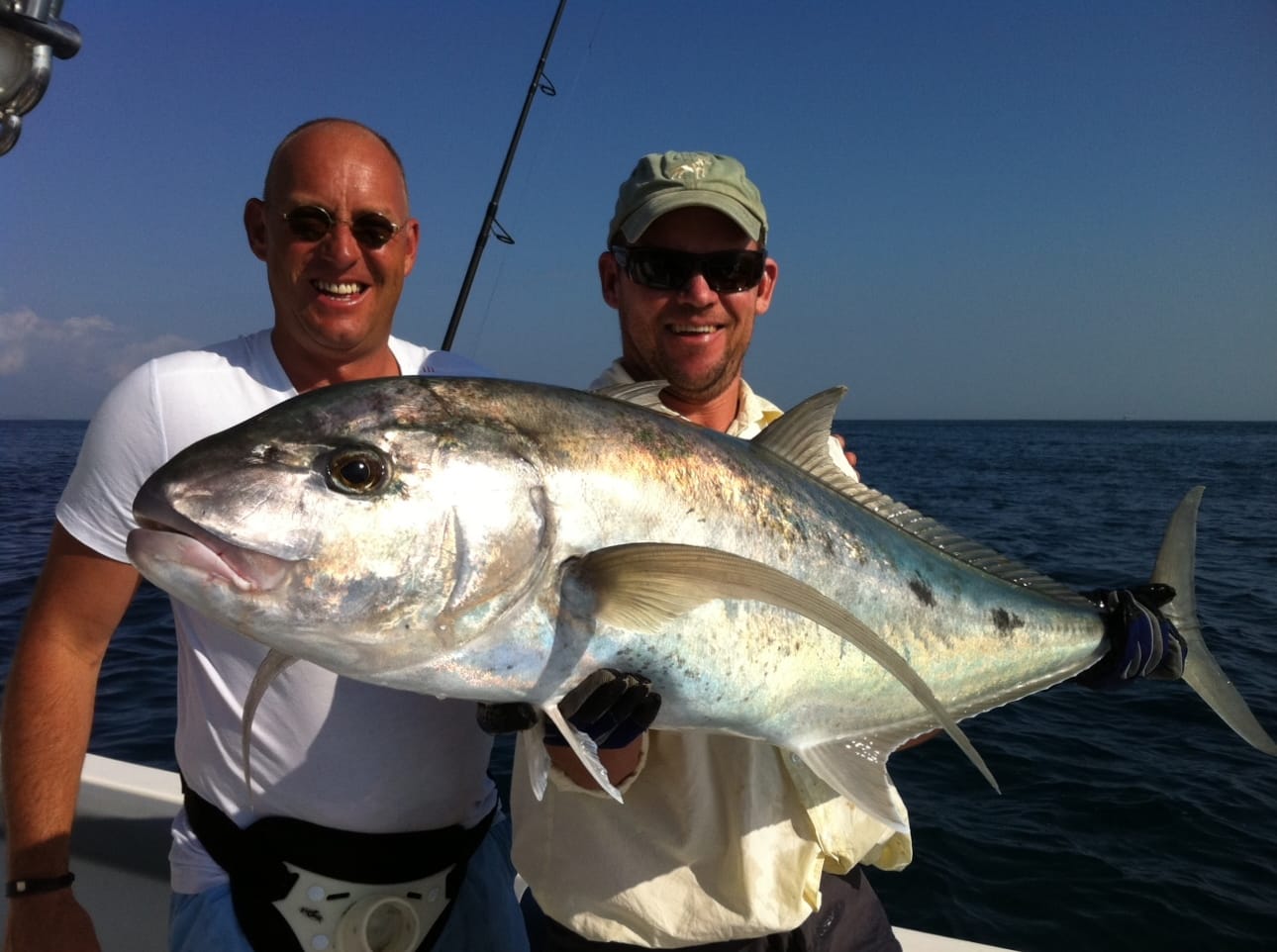 Colina Verde has everything you might need out on the water. With an excellent level of service and accommodation, wives, girlfriends, children and friends are all in excellent hands and so are you. Graham Pollard has a long history fishing in Mozambique, both on fly and with conventional tackle and there are species enough to target including sailfish, marlin, GT, wahoo, golden trevally, bludger trevally, barracuda, yellowfin tuna amongst many.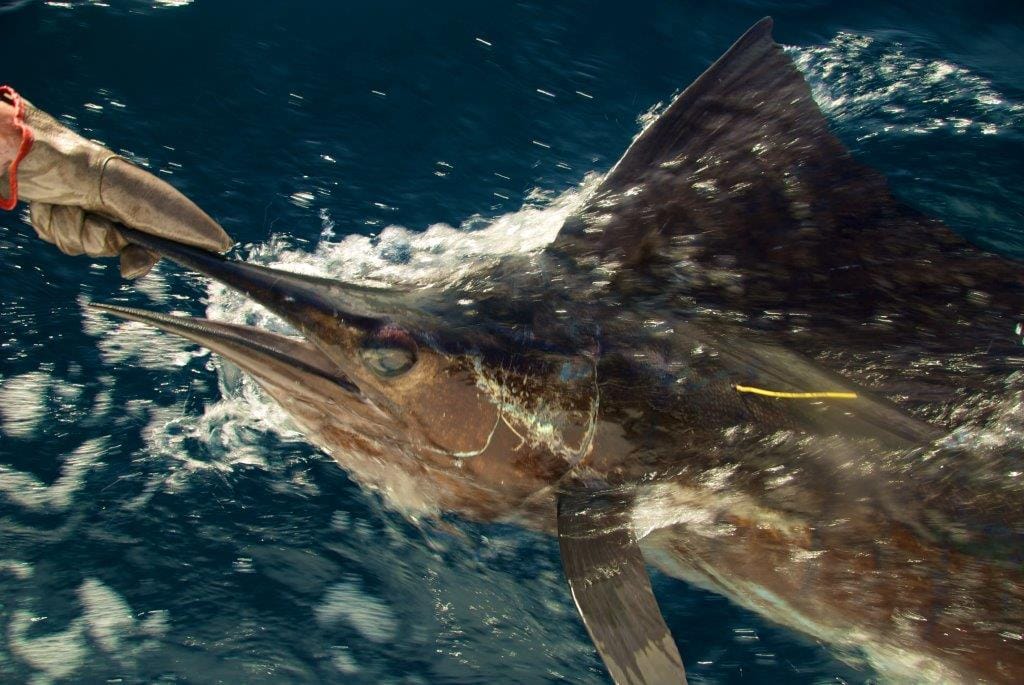 The fly-fishing is limited to dregding and teasing in the bluewater and some light tackle fly-fishing in the shore break, where they regularly catch wave garrick and small trevally . The closest fishing grounds are on their doorstep, the first deep reefs where they regularly catch sailfish and marlin are a mere 10 minutes away, allowing even the keenest of fisherman still spend as much quality time with the family as possible.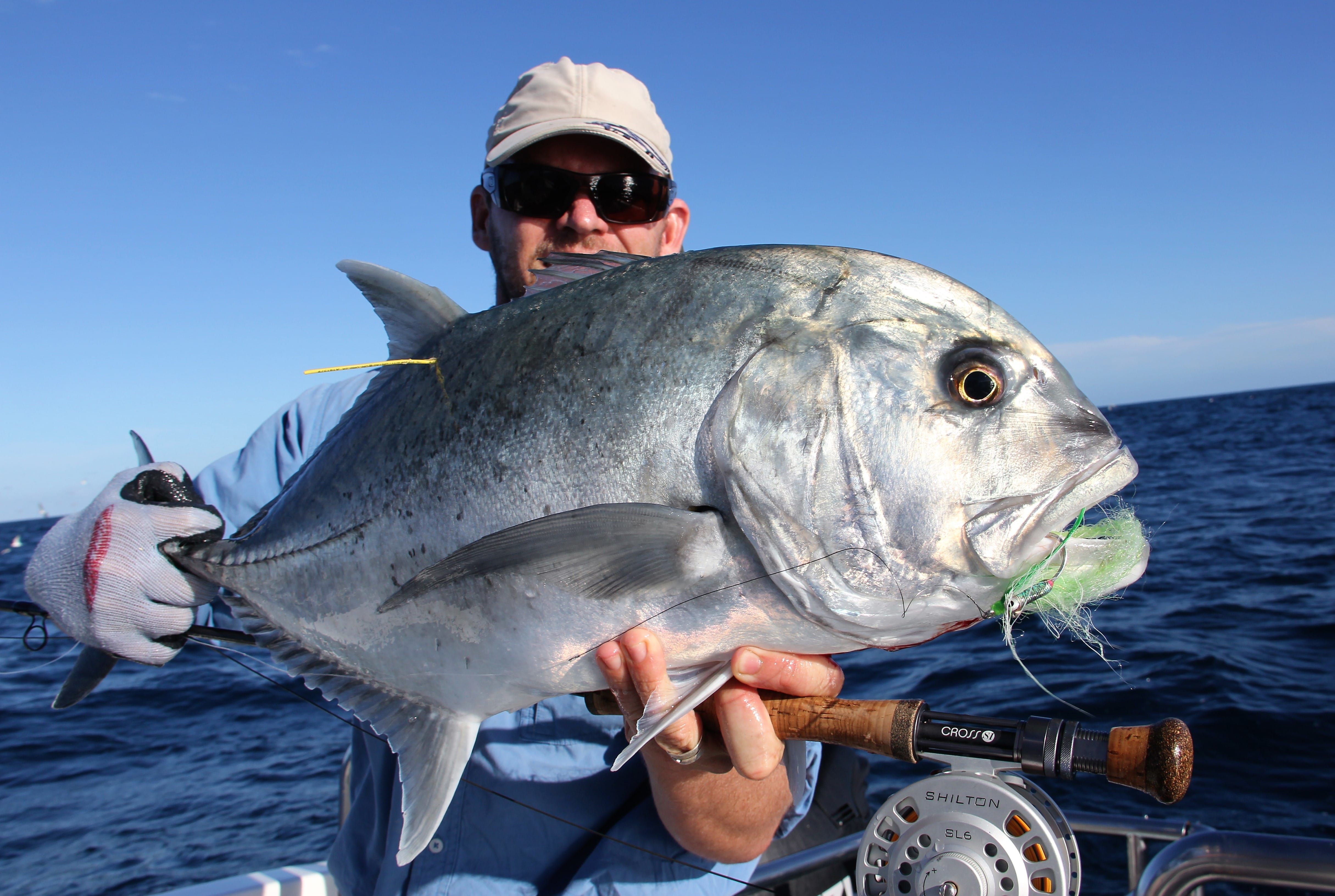 Through Mozambique Angling Adventures, Colina Verde has an active 'Tag and Release' program and recently re-caught one of their previously tagged fish. The giant trevally had grown 6 cm and 3.5 kgs and was re-tagged and released to swim another day.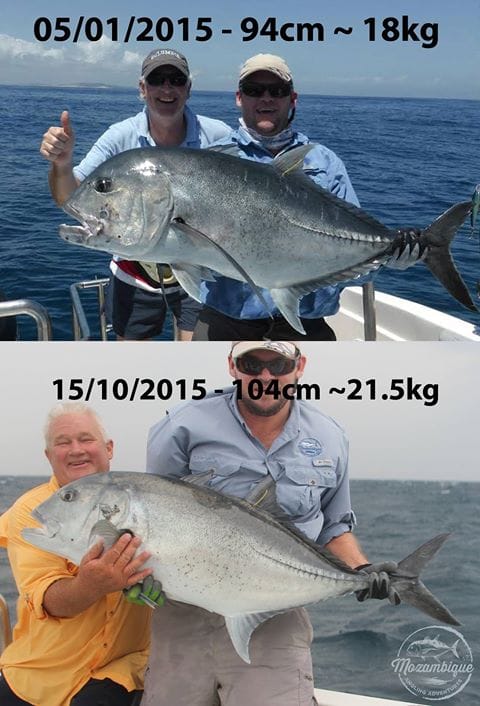 Another to be tagged and recaught – this lovely 80cm GT was caught and released in December last year. It was re-caught 27 days later and had traveled 270 km north, all the way up to Xai-xai.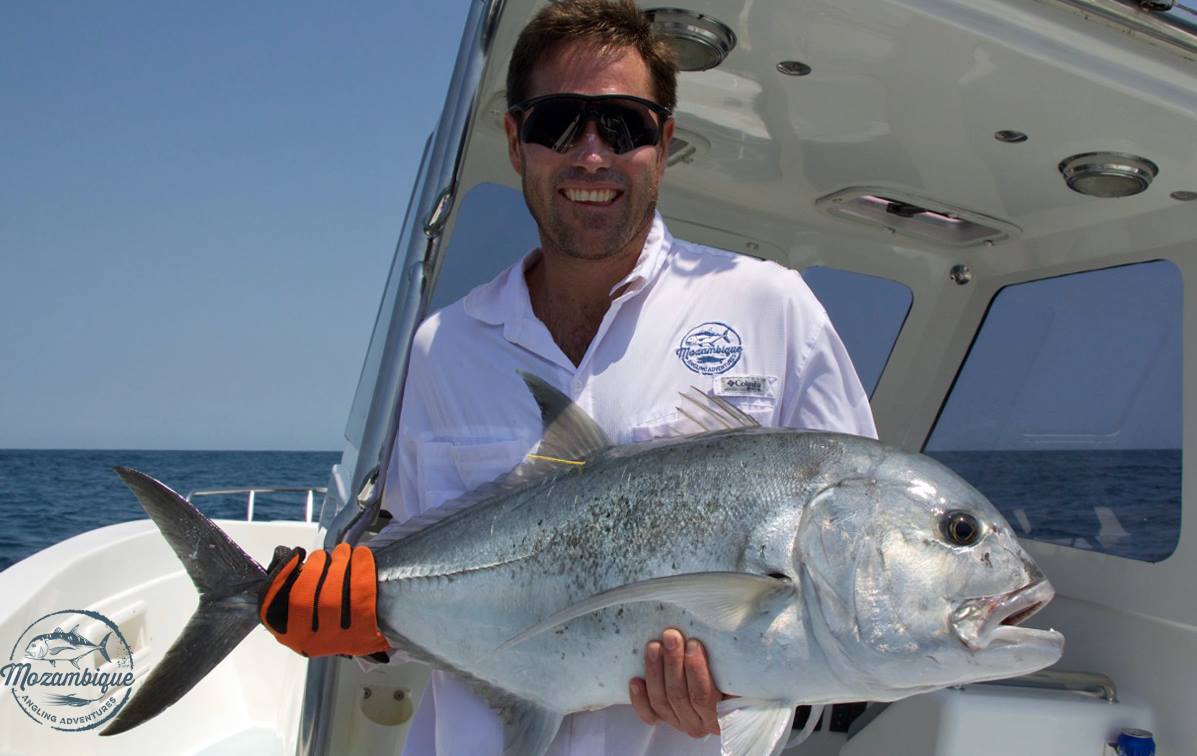 For more details on fishing whilst staying at Colina Verde please contact Charlotte Chilcott. Alternatively, please call the office on +44(0)1980 847389.
A separate Colina Verde blog page is accessible HERE.
The Colina Verde web page is accessible HERE.