A saltwater fly fishing trip to the likes of Cuba, Mexico or the Seychelles is (for most) a once in a lifetime opportunity. If you are lucky enough to be planning a warm water saltwater trip to such a place, take one piece of advice from us… do not skimp on your fly selection!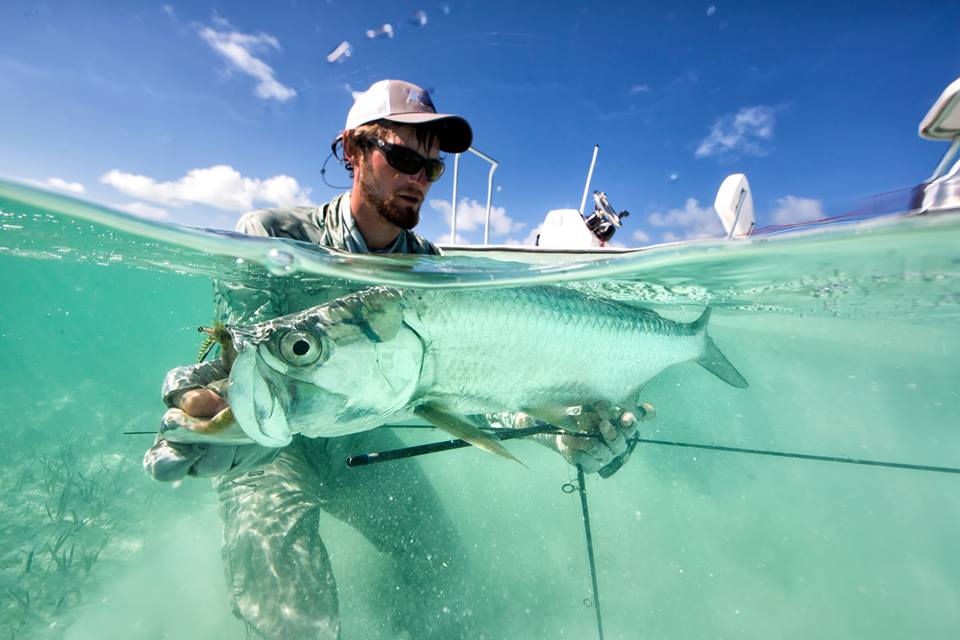 One of the most important pieces of terminal tackle on any saltwater trip is your fly… once you get that 100 lbs tarpon, 50 lbs giant trevally, 20 lbs permit, or 10 lbs Bonefish to turn on your fly, the last thing you want to be worrying about is if your hooks going to bend out or snap… Luckily, Fulling Mill's saltwater fly selection has been designed and tied with the strongest hooks on the market – giving you peace of mind every time your line goes tight.
The Fulling Mill Top Six Saltwater Flies: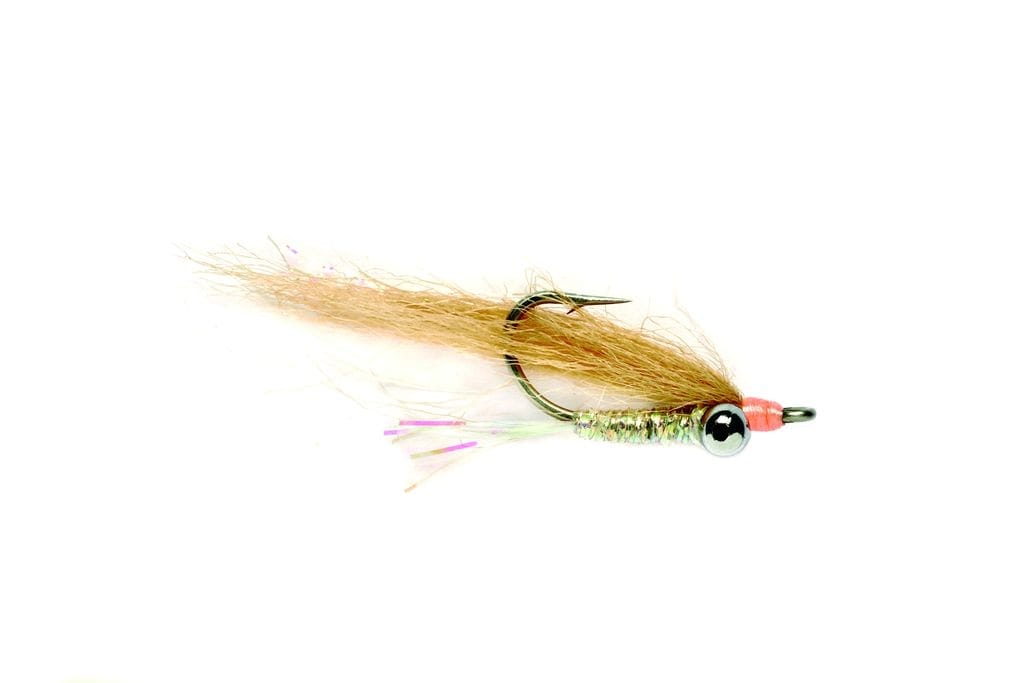 The Gotcha is perhaps the most popular bonefish fly ever designed. It has accounted for thousands of bonefish for anglers worldwide. This simple and very effective pattern belongs in the box of every bonefish angler, and using the Gotcha in a variety of sizes, weights, and colours will help anglers match local fishing conditions. Tied on the Tiemco 811S.
Recommended for the following destinations:
Punta Allen Fishing Club, Mexico
Andros South, The Bahamas
St Brandon's Atoll, Mauritius
And other saltwater bonefish fly fishing destinations.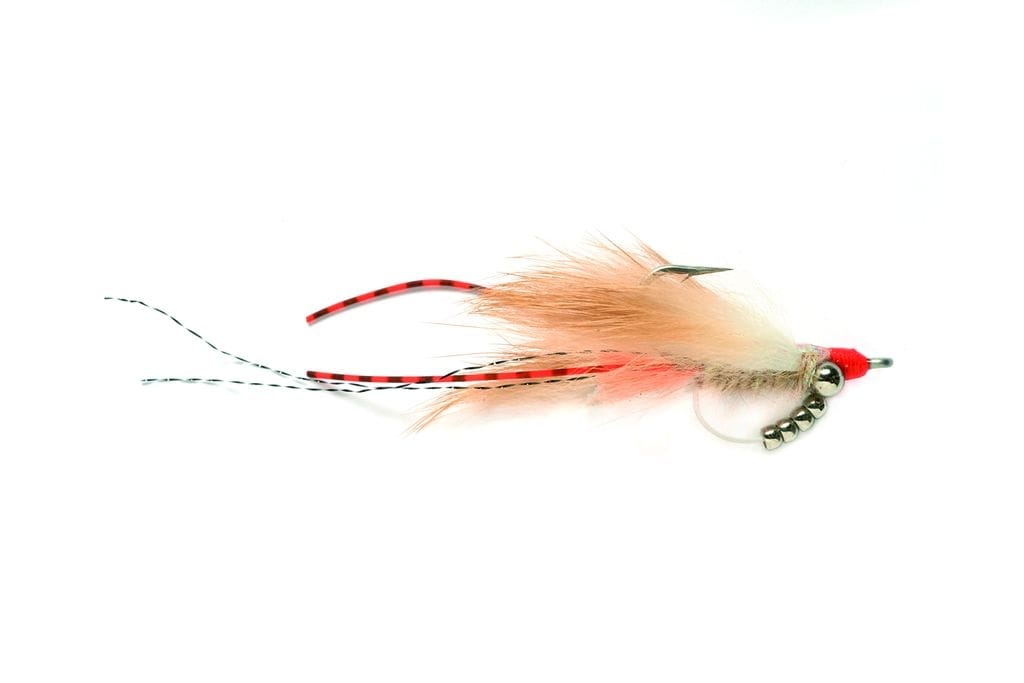 The Avalon shrimp has to be one of the most successful Bonefish and Permit patterns over the last few seasons, designed to sink quickly and stay hook pointing upwards due to the beaded keel. This pattern is often a go-to for targeting Cuban Permit who readily feed on big shrimps. Tied on the Tiemco 811S.
Recommended for the following destinations:
Grand Slam Lodge, Mexico
Cayo Largo, Cuba
Copal Tree Lodge, Belize
And other saltwater permit fly fishing destinations.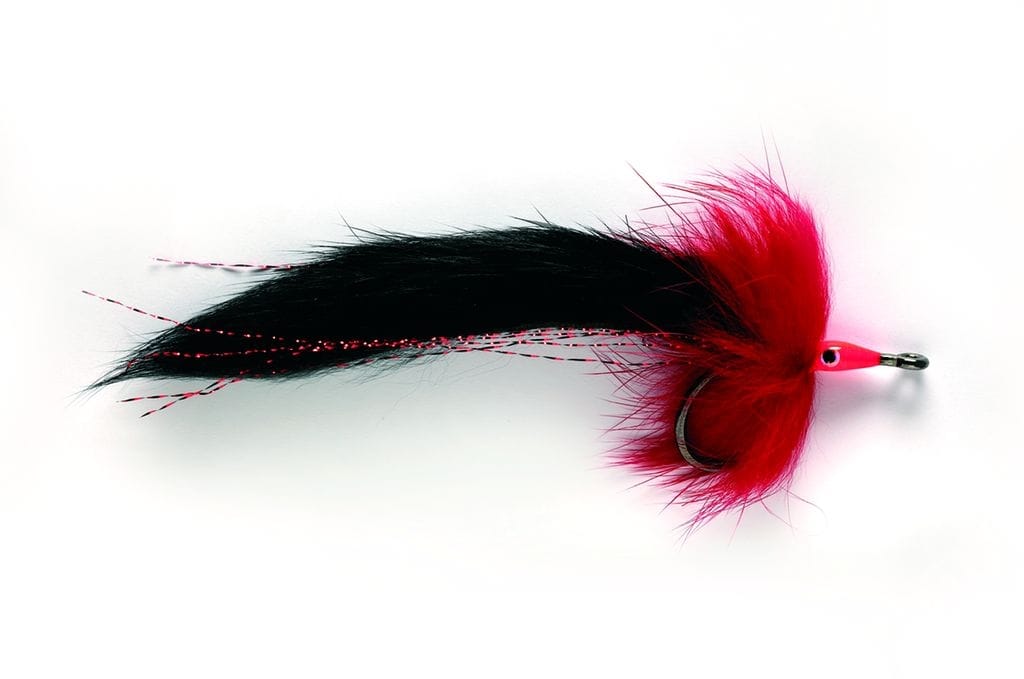 Tarpon are known for being picky but they seem to love these bold rabbit fur patterns which kick off irresistible movement the moment they hit the water. Tarpon are also known for their ability to bend, break and slip hooks and that's why we've taken no chances and hooked these patterns up with the mighty and highly respected Owner Aki hooks. Honestly, if you are lucky enough to hook into a big tarpon, do not let it be on some second rate hook!
Recommended for the following destinations:
Isla Holbox Fly Fishing Lodge, Mexico
Cayo Santa Maria, Cuba
Tarponville, Costa Rica
And other saltwater tarpon fly fishing destinations.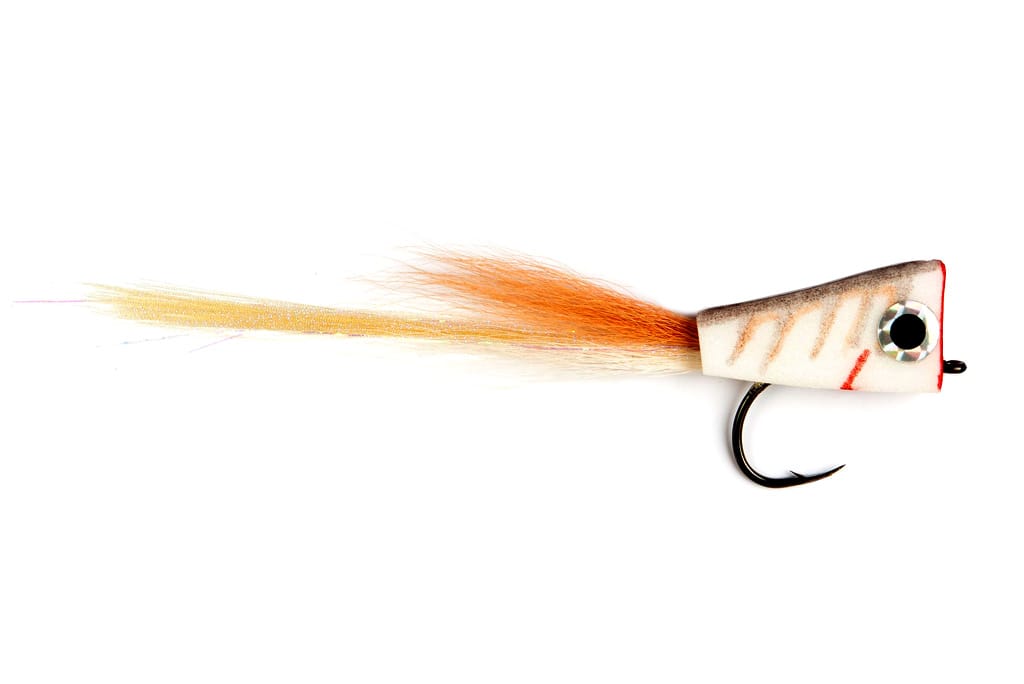 Designed by Fulling Mill consultant James Christmas who has been a guide on Alphonse Island in the Seychelles. The NYAP is a must have in your fly box. This simple foam pattern has accounted for some huge giant trevally, the world over. Made by affixing some basic foam onto a Gamakatsu SL12 hook, you can be sure to rely on it. Whatever you do, do not buy a cheap alternative unless you want to lose the fish of a lifetime! Top tip, is to take a handful of these, as one hit from a GT will often destroy the foam body leaving you needing a few in reserve. Be sure to check out the NEW Black NYAP too.
Recommended for the following destinations:
Alphonse Island, Seychelles
Cosmoledo Atoll, Seychelles
Christmas Island, Pacific Ocean
And other saltwater giant trevally fly fishing destinations.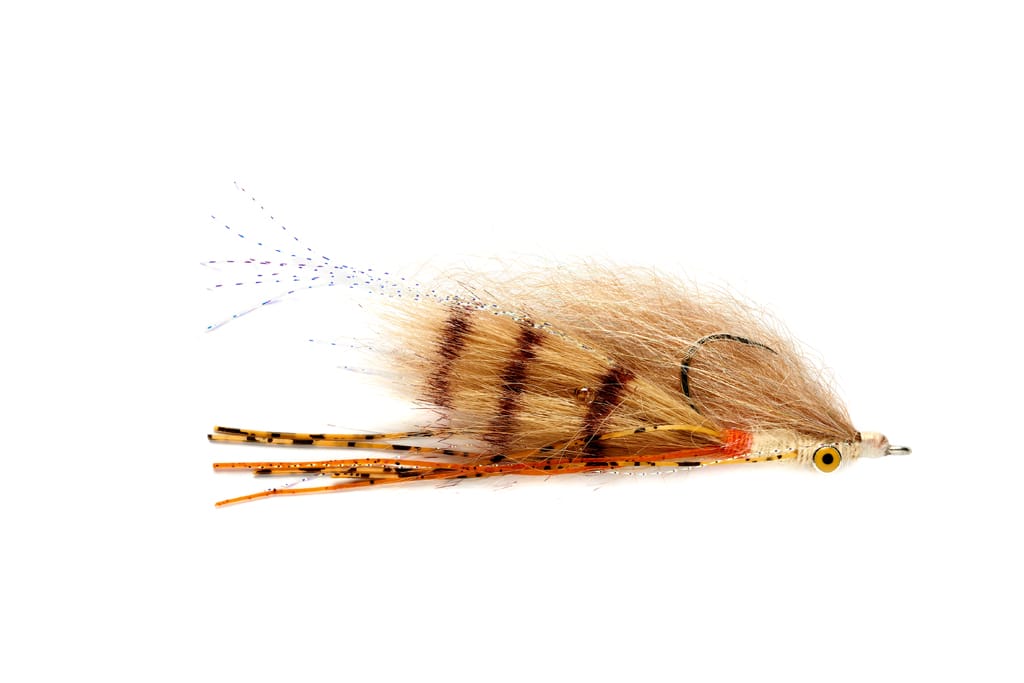 The Mantis Shrimp was devised by Alex Wilkie and is the perfect imitation of this large pugnacious crustacean. It is a favoured prey of many species, but particularly Giant Trevally feeding on top of rays as they grub about on the flats. The weighted eyes in this pattern give it a life like darting movement in the water column. Tied on the Gamakatsu SL12 to ensure a strong hook hold!
Recommended for the following destinations:
Providence Atoll, Seychelles
Farquhar Atoll, Seychelles
Exmouth, Australia
And other saltwater giant trevally fly fishing destinations.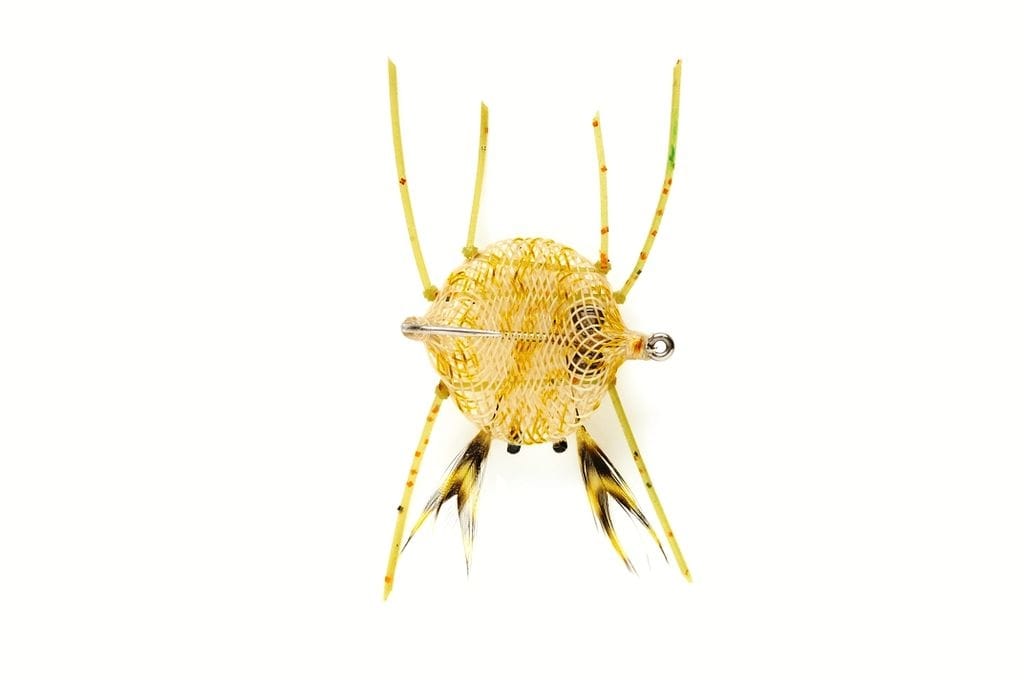 A crab pattern that can be employed to catch permit as well as bonefish, triggerfish, bluefin trevally and even bumphead parrotfish. Crabs are almost impossible to imitate with any real degree of subtlety, but this fly uses a left-field approach. Throw it into the salty water and you'll see what we mean – the fly is almost perfectly camouflaged, as the seabed shows right through it. Permit and other tough cookies like big, spooky bonefish and bluefin trevally fall regularly for this fly because they lose sight of it and then, when they do see it, they fear that it will disappear again, and rush into eating it. Believe me, it is deadly. We offer them in a variety of sizes and shades, all tied on the unbeatable Tiemco 811S which is more than capable of landing any of the above, although, if it is the Triggers you are after, take spares as they will munch through just about anything given enough time.
Recommended for the following destinations:
Nubian Flats, Sudan
Crooked Island Trophy Lodge, The Bahamas
El Pescador Lodge, Belize
And other saltwater flats fly fishing destinations.
To discuss saltwater fly selections in more detail do not hesitate to contact Aardvark McLeod or call our office on +44(0)1980 847389.