The Scottish salmon season is now in full flow, and local anglers have already wet their lines and caught fish. We hope that it will not be too long before we can also experience some of the wonderful salmon fishing Scotland has to offer.
The Glencalvie estate, is one of the finest sporting estates in the Highlands. Covering over 20,000 acres, it is the perfect setting for guests to enjoy a highland sporting holiday. For smaller groups, the River Carron is an excellent option. The Carron is a renowned and productive Highland salmon river in the most beautiful private setting. It is a well-known spring river with strong runs of fish from March. With rain, productive fishing can be had until the seasons end in September.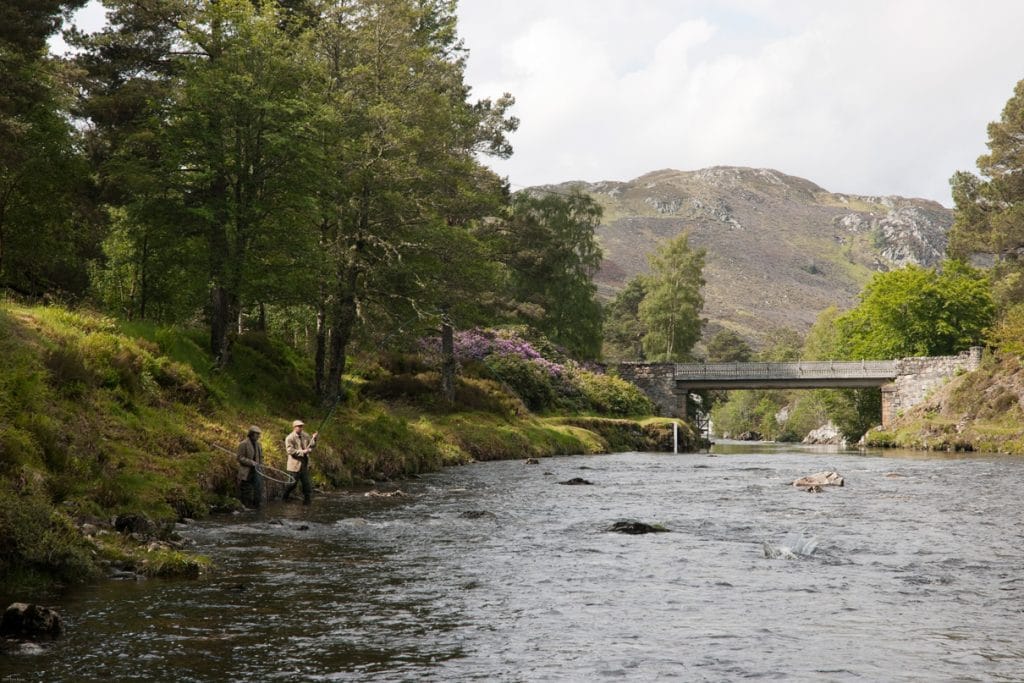 The River Carron is heavily featured with waterfalls and pockets and has an abundance of great fly water. The waterfalls act as a barrier and can influence how salmon run through the system but are also excellent places to fish in the right conditions.
Glencalvie offers salmon fishing for a maximum of six rods across two beats. There is an experienced ghillie available to assist on both beats. The Gruinards beat fishes four rods, and fish enter in numbers from late March. In most seasons, the two-rod beat, Gelncalvie sees the salmon enter in April. The two beats cover some of the most productive water on the Carron. They include both the famous Morail and Glencalvie Falls pools. The latter is one of the most iconic pools in Scotland, and the fish are often visible from the casting platform. Exciting loch trout fishing is also available.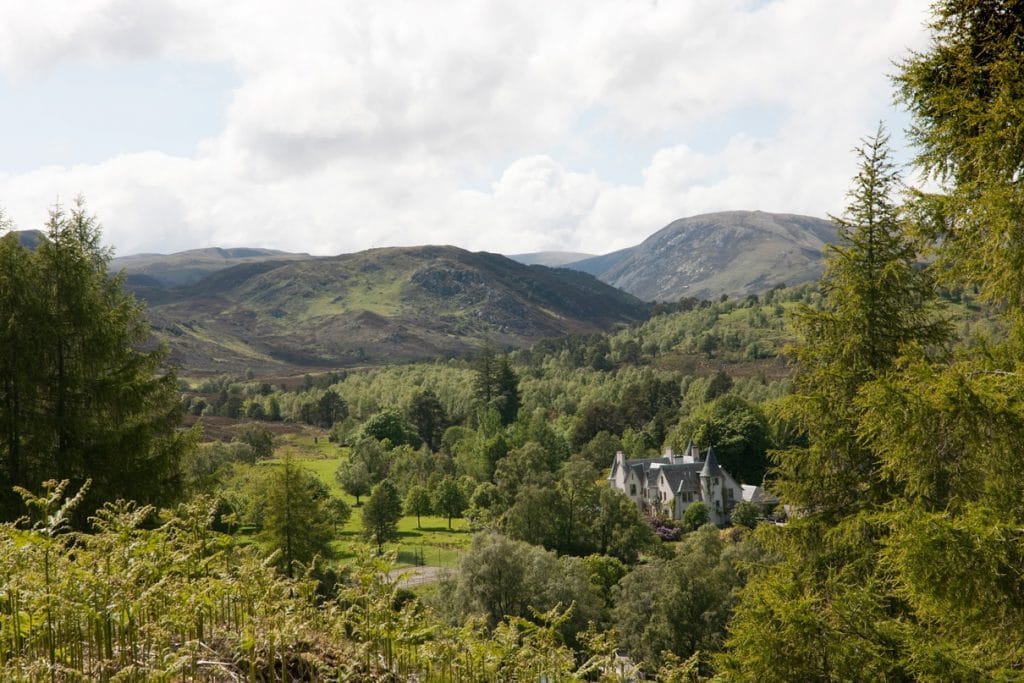 Glencalvie Accommodation
To fit with with Covid guidelines this season anglers will stay in one of the estates very comfortable cottages rather than the main lodge. These self catering cottages are perfectly suited for a smaller party. From the 17th May four people from two households can meet indoors in Scotland. Of course this is by no means a fixed date and may change. But it seems highly likely that groups of this size will be able to stay during the summer and make the most of the wonderful fishing the Carron has to offer. This is a great opportunity to fish water that will have only seen very light fishing this season.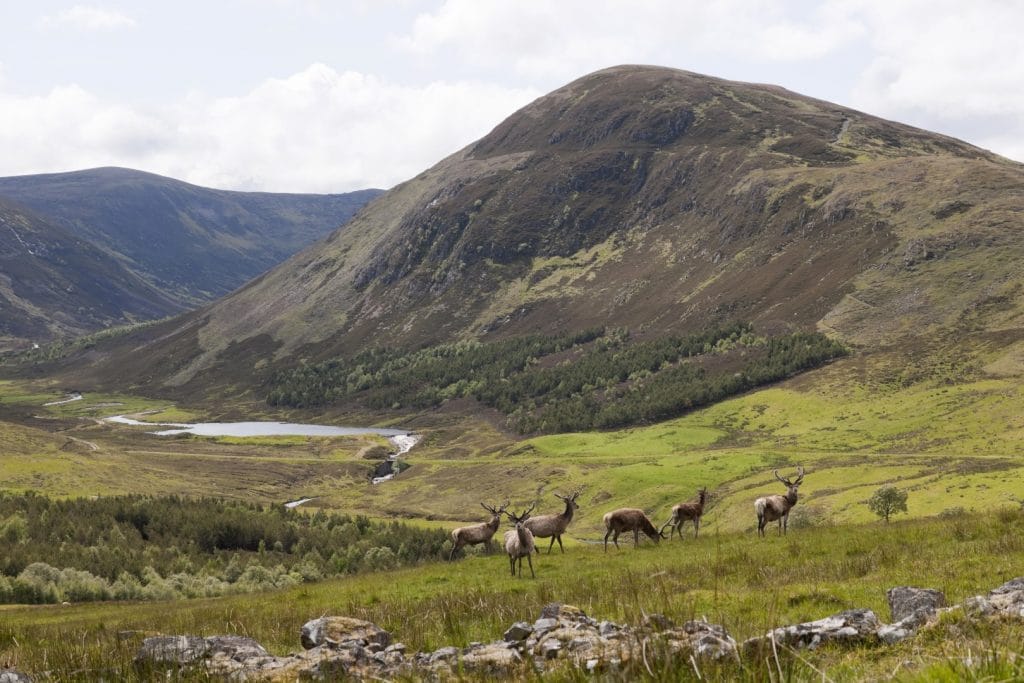 For more details on going salmon fishing in Scotland or to discuss the different rivers please do not hesitate to email us or call our office on +44(0)1980 847389.