Only a couple of hours travel from the UK Slovenia is a must visit fly fishing destination. Nestled in the heart of Europe this small country offers some of the world's finest trout and grayling fly fishing.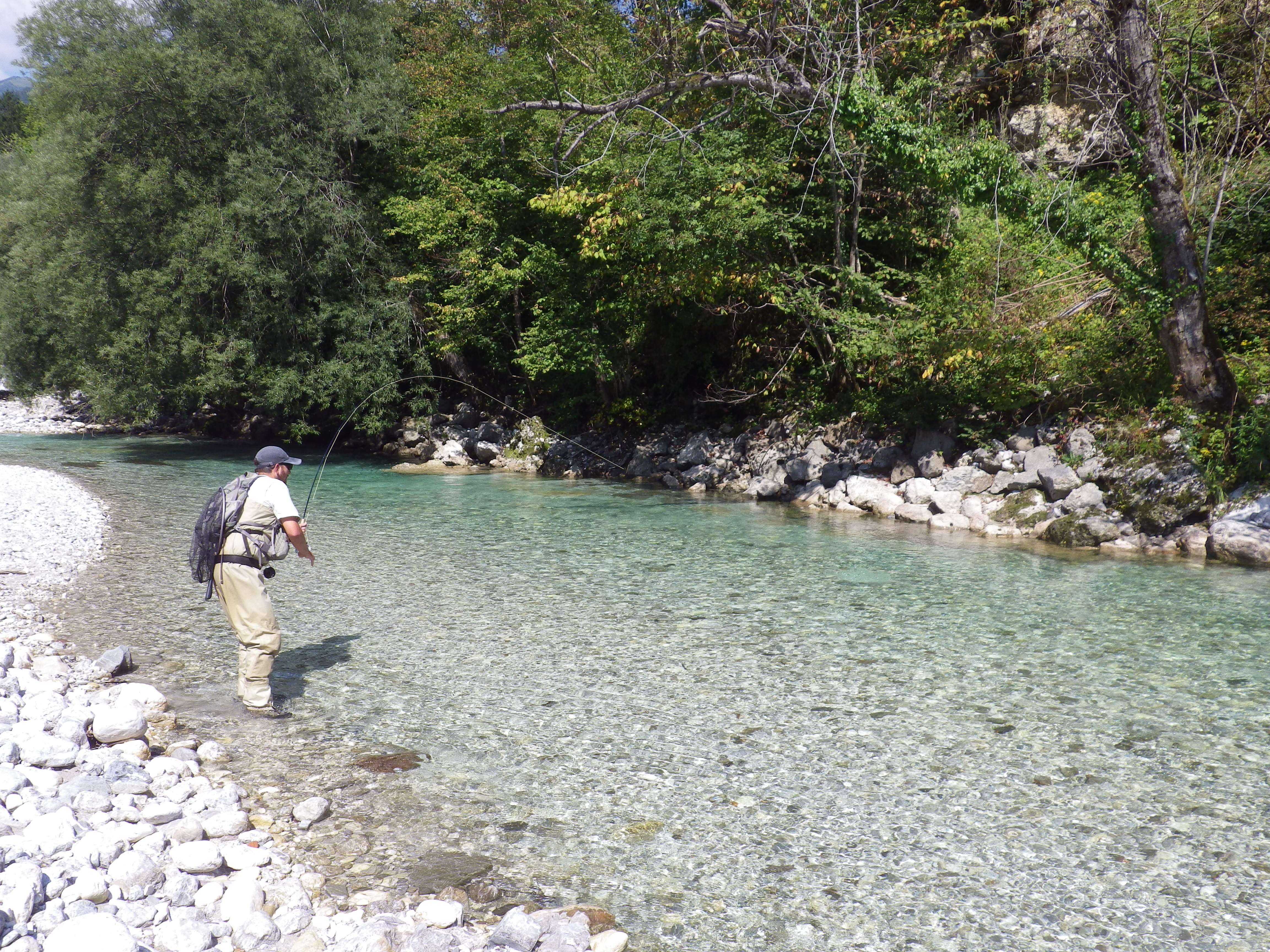 The Fly Fishing Rivers of Slovenia
A myriad of crystal clear rivers flow through stunning scenery and historic towns. These rivers benefit throughout the season from snow melt water that drains through porous rock before resurfacing as mineral rich spring water. This results in the water running cool throughout the summer and offers perfect growing conditions for insects and fish.
In the North West of the Slovenia there are two river systems that offer some of the world's finest river fishing, the longest alpine river in Slovenia, the Sava, and the Adriatic basin's Soča River.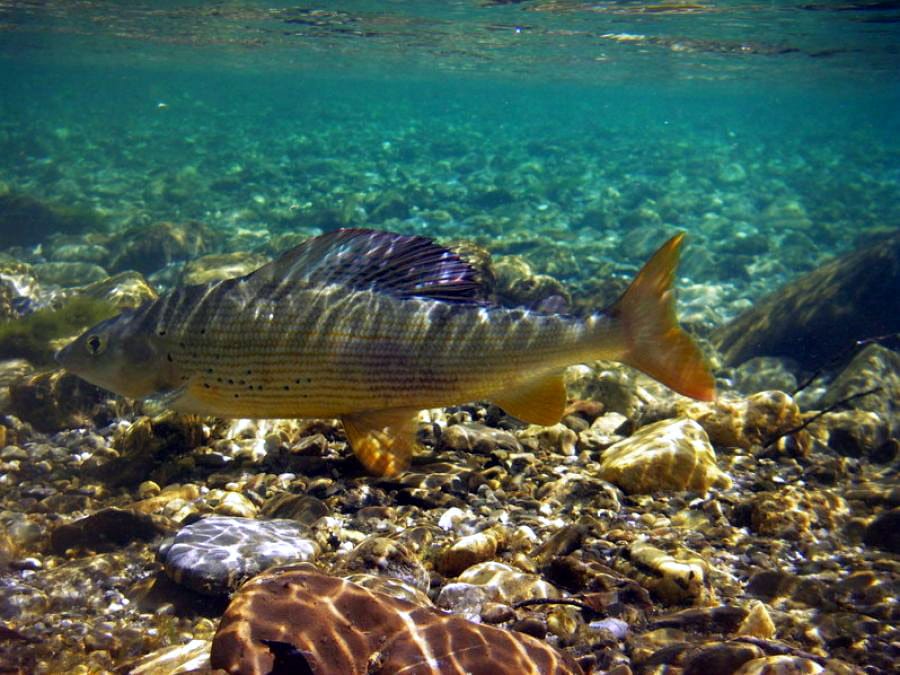 Small mountain tributaries of sky blue water flow from the Julian Alps into Soča and Sana. The clarity of this water provides plentiful opportunities for sight fishing. It would be hard to find fishing of this style or rivers of this nature closer than New Zealand.
So long as you are willing to wrap up it is possible to go fly fishing in Slovenia all year. Great trout and grayling fishing can be had in spring, summer and autumn whereas the depths of winter are reserved for the elusive Danube salmon (Huchen).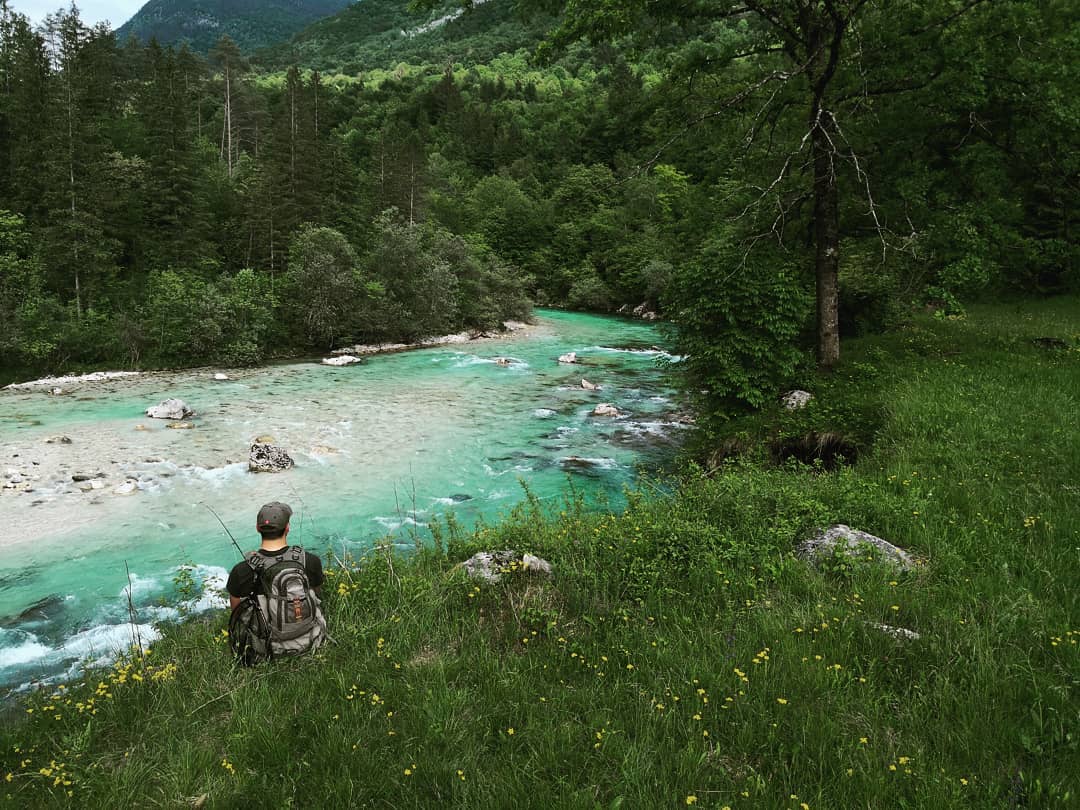 Slovenia Fly Fishing Accommodation
A wide variety of good accommodation in the historic towns of Bled and Kobarid gives great access the Soca, Sava and their tributaries.
To fish the Sava and its tributaries the beautiful spa town of Bled is the best place to base yourself. Located just 30 minutes from the capital Ljubljana it is easy to get to and provides good access to these swift mountain streams.
Kobarid you are perfectly positioned to target much of the Soča River and its tributaries. On the other side of the Julian Alps to the Sava River, Soča system typically offers much bigger rivers.
For more information about fly fishing in Slovenia please contact Alex Jardine or Olly Thompson. Alternatively you can call our office on +44(0)1980 847389.