Alex Jardine and Charlotte Chilcott have just returned from a fly fishing exploratory trip to South Africa's Orange River in search of largemouth yellowfish in the Kalahari. This was a quest to see if the destination and species was comparable to other world class destinations. From lodges to tents and Land Rovers to rafts, they, alongside two other anglers, ventured down the beautiful golden valley in search of their quarry.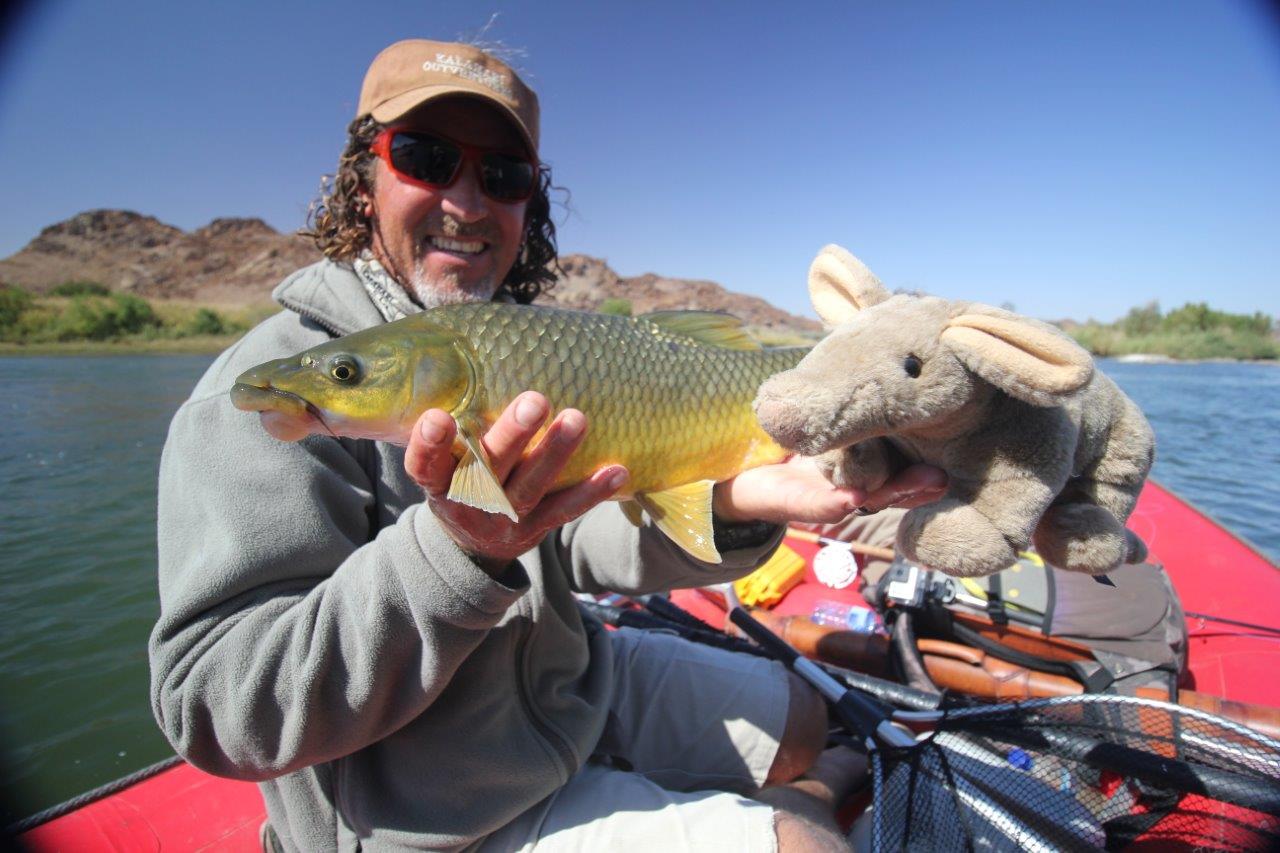 The journey was spectacular; stunning landscapes, rich birdlife, constant animal activity and most importantly some fantastic fish. View Alex's full Kalahari fly fishing trip report and images HERE.
Find out more about the destination and what it has to offer HERE.
We cannot wait to get back to the Green Kalahari and the Orange River to tussle with the large and smallmouth yellowfish. See the available dates below to start your own Kalahari adventure…
For more information on yellowfish fly fishing on the Orange River please contact Alex Jardine or Charlotte Chilcott or call our office on +44(0)1980 847389.