Why I Love Permit Fishing, Olly Thompson
Often referred to as fork tailed devils, permit have developed a healthy reputation as being especially awkward and unforgiving. With so many other great species to target on the flats the question is, why bother? This is something I have asked myself on more than one occasion. Some species can be called honest fish, bonefish being a good example, make a good cast, strip well and most lightly the rod will be bent to the cork by the fish sprinting into the distance. Permit are not honest, they are sneaky and conniving, fifty, one hundred perfect casts can be met with little more than non-committal follows. Despite hours and days of frustration, the juice is worth the squeeze and the harder you work the sweeter the juice.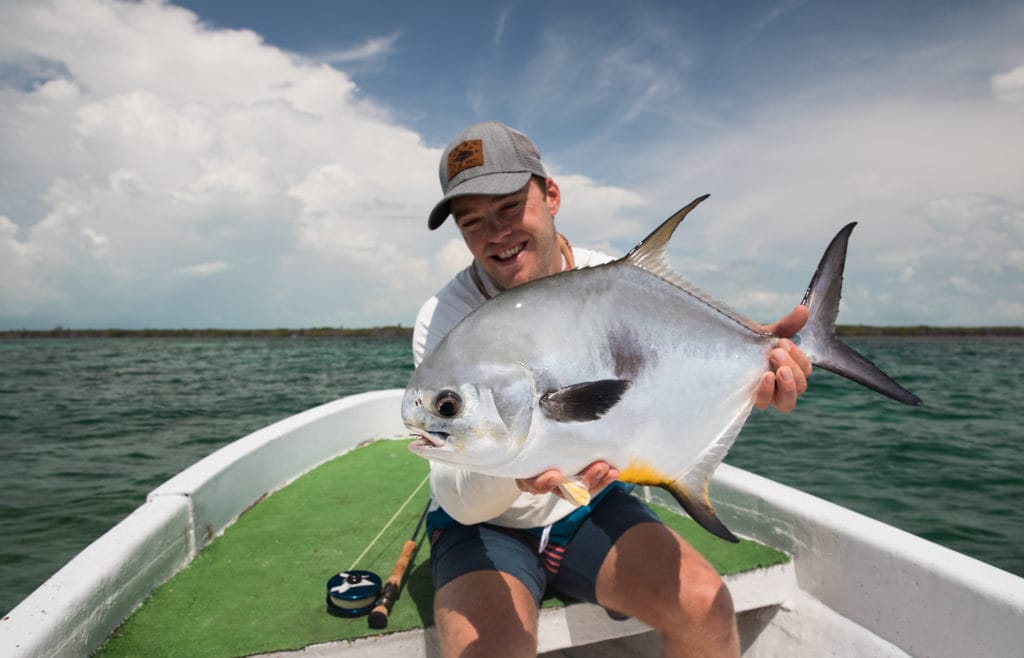 The Excitement
Few things get my ticker going as much as seeing a knife-like fin pierce the surface while I stomp around in knee high water. This is a time for deep breathing to control my nerves and stop my legs moving like Elvis. Permit require you to be on your A game, sure they sometimes take on bad casts, but the more your fly hits the spot the better. It is this challenge of knowing you must be at your best that makes them so addictive. The fish simply asks the question, are you good enough?
Having some vague form of consistency requires plenty of thought and real awareness into how each fish is behaving. This will dictate how you approach and fish your fly. A tailing perm in the skinny stuff requires a different approach to a cruising fish in a meter and a half of water.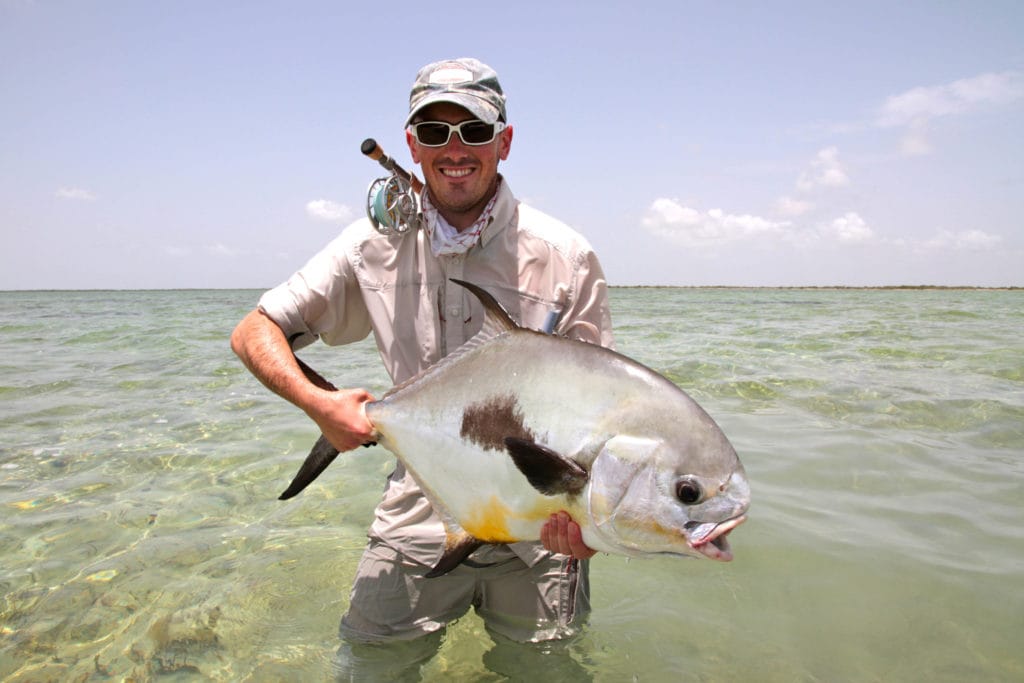 The Chase
Gracefully swimming with their serpentine action permit glide through the water, big eyes seeing all. Sometimes they register your fly, others they march past without a fleeting glance. Rarely, they charge and a hooked up pursues. Permit often follow, closely inspecting each detail of the fly. This pursuit can continue until the fish is chewing on your shoelaces and you have a perfect view of every inch of this gorgeous creature. Although hollow, this is a small victory and shows you are doing something right.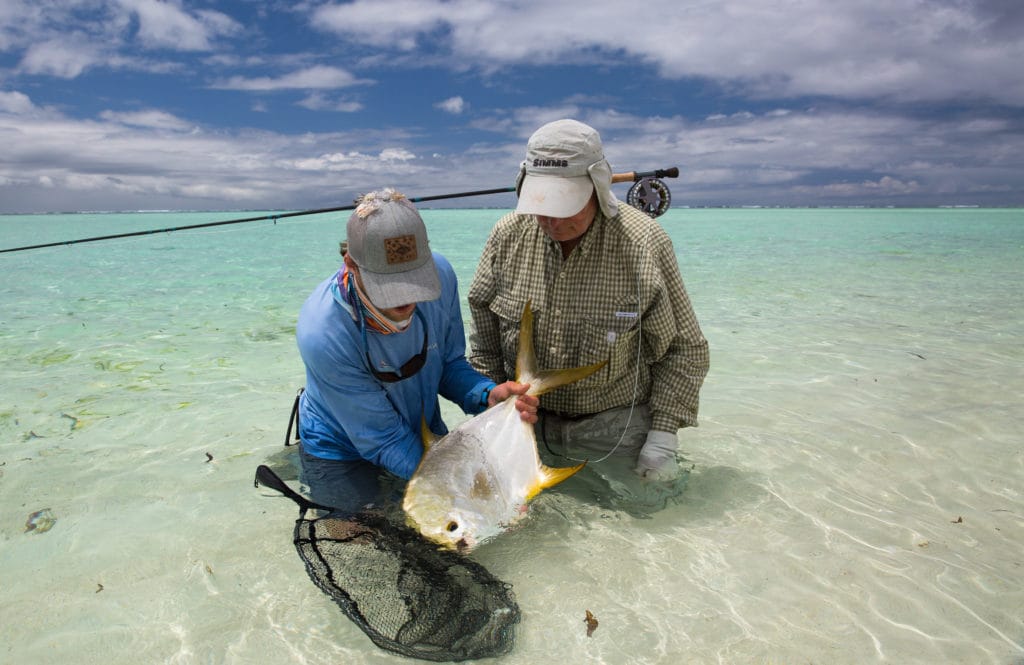 Each Fish Has a Personality
No permit is the same, each behaving slightly differently and each with its own personality which makes for ever changing and interesting fishing scenarios. Even once hooked permit are not a one-dimensional fish and have a pretty large book of nasty little tricks. Many times, I have seen fish sprint for the anglers legs in a bid to wrap up and break free. Some years ago, a friend had a fish rub his leader through on the back of a thornback ray! At times like this there seems little more to do other than put your hands up and admit defeat. You win.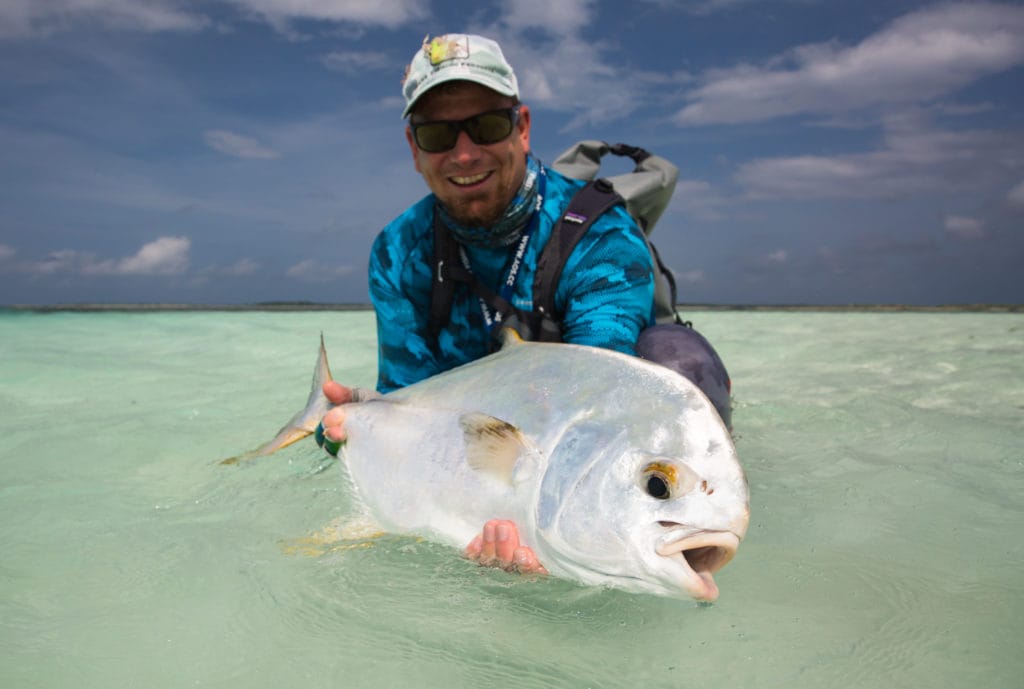 Up for the Challenge?
Permit are a fantastic challenge and may not be for everyone, but those willing to enter this world of maybes will find a stunning, clever and fiercely strong fish, that inhabits some of the most stunning scenery this planet has to offer.
Permit Hotspots In 2023
For more information on some great permit options please contact Olly Thompson or Alex Jardine or call our office on +44(0)1980 847389.
About the author: Olly Thompson