Permit have long held a reputation as being one of the most challenging fish to target on a fly. A reputation that is entirely justified. Many anglers have spent countless hours chasing these fork tailed devils, some with success, others less so. The separation between elation and heartbreak is barely distinguishable, and it is for that reason why this fish has amassed its own following of destination anglers.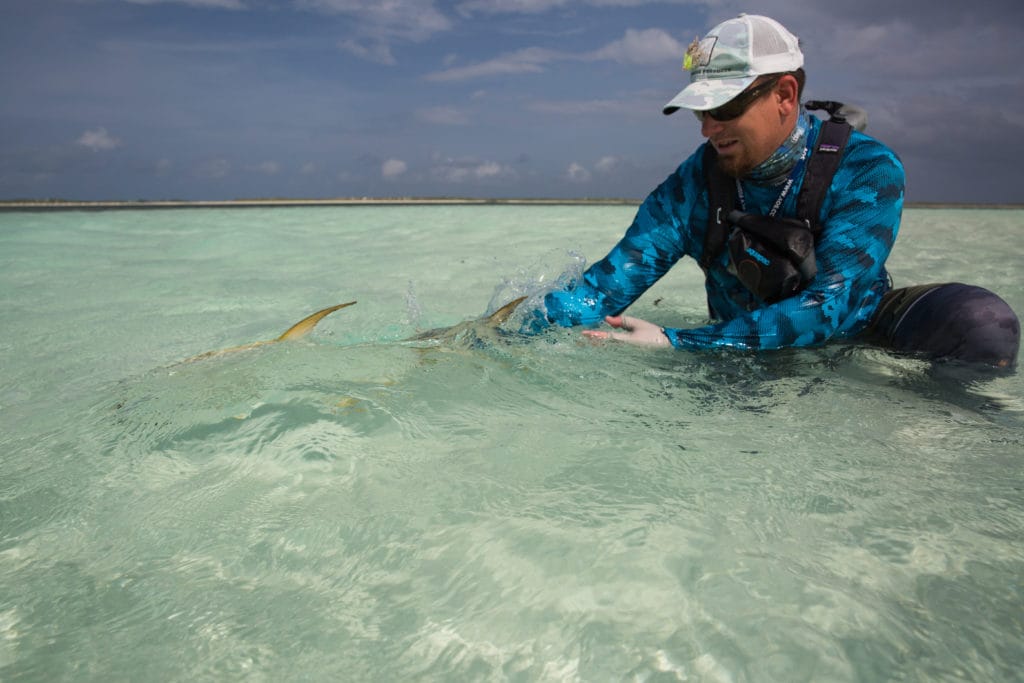 Picking the right destination is key when permit fly fishing, depending on whether you prefer chasing them on foot or up front on a skiff looking for any areas of nervous water. With this in mind we have singled out six of our favourite permit destinations around the World below.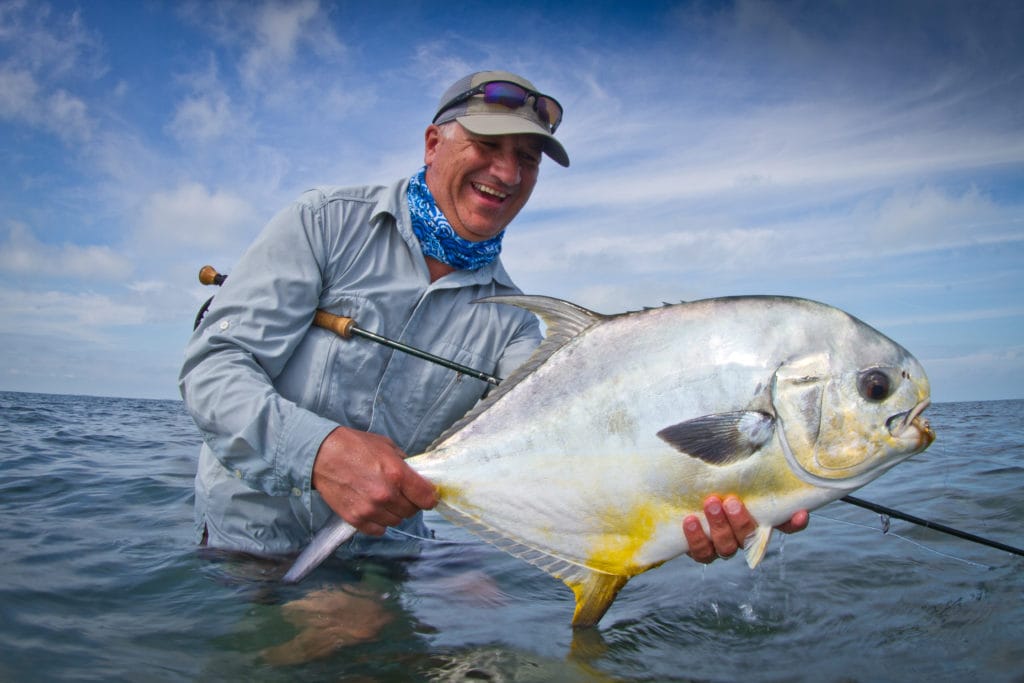 Named the Queen's Gardens by Christopher Columbus, the Jardines de la Reina is a pristine chain of islands that run more than one hundred miles along Cuba's south-eastern coast. This vast marine park, bigger in size than the Florida Keys, is ideal for fly anglers who wish to live and experience fishing from dawn till dusk aboard a series of purpose built liveaboard vessels.
Permit are found in good numbers at Jardines de la Reina, and many of these fish will be in the 20 to 30 lbs class, with a few well over thirty. It is possible to stalk the fish on foot or from skiffs as the move across this diverse flats fishery.
The average sized bonefish is perhaps a solid 3 to 5 lbs, but there are opportunities for fish in the 7 to 10 lbs class every day. The huge variety of species available here is an added bonus with everything from mutton snapper on the flats to wahoo and giant Cubera snapper on the drop offs.The flats environment here is a fantastic combination of wadable white sand and turtle grass flats that are accessed by skiff.
Tarpon are also prolific with many "baby" tarpon – fish in the 10 – 40 lbs class in the channels. On the flats the average size grows to 45-80 lbs with some specimens growing to 120-130 lbs in the deep ocean channel.
For anglers that land a permit, there is an excellent chance of completing a Grand Slam the same day. Tarpon can be found at just about any time and tide level as can bonefish. Over the years, there have been numerous Grand Slams caught by fly fishermen. Fishing hours are totally at the discretion of the clients, unlike many other lodges.
Do not miss out hosted trip in October/November 2022 HERE.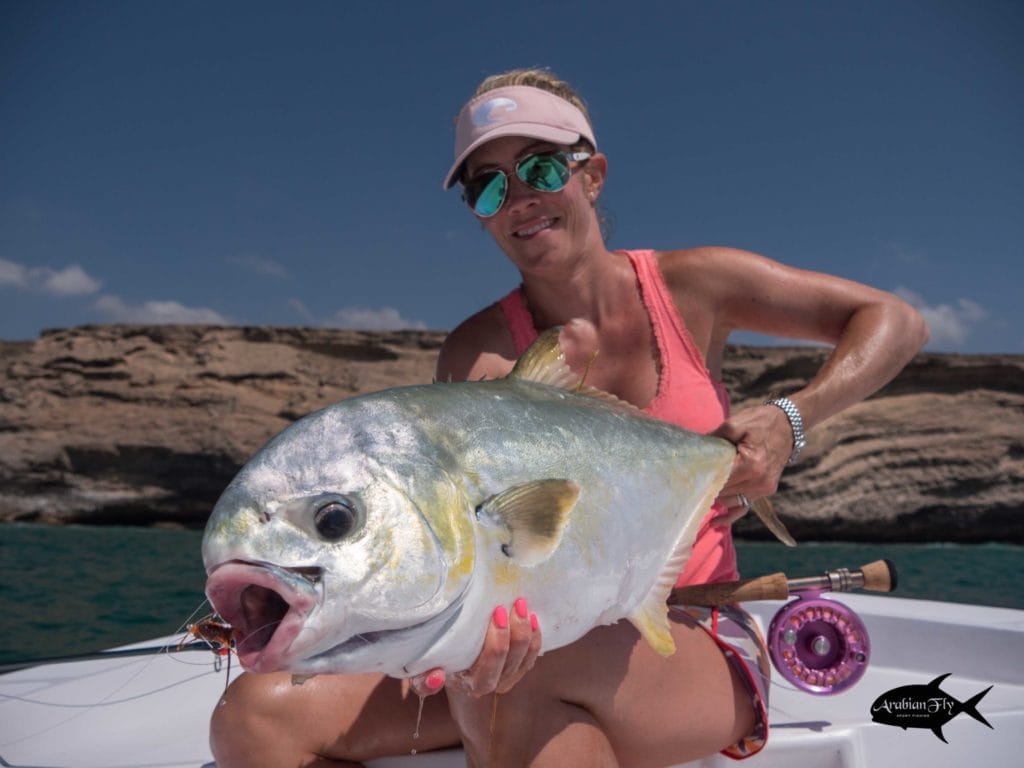 Oman's diverse waters offer the unique opportunity to cover a wide variety of fishing in a relatively compact area. What is unique about fishing in Oman is the ability to combine a range of fishing types, both on and offshore, into one holiday. This makes it a genuinely flexible operation that can offer a wide range of experiences. The inshore and offshore boats based as well as the beach fishing is all available in one location. Each day, there are no long journeys as the drop-off, and inshore fishing is just a few minutes from the dock. This allows you to maximise your time on the water rather than spending hours running to the fishing grounds.
Land-based fishing in Oman is not for the faint-hearted and often requires hiking into remote beaches. Once there, be prepared to run up and down the beach chasing the elusive Indo-Pacific Permit as they tail in the shallows or casting to large spot pompano and Bluefish. At certain times of the season, you might encounter the odd GT cruising the shoreline, searching for mullet or sardines.
In the morning, you can fish for large schools of tailing Permit (T. Africanus), Omani Bream, Milkfish, Queenfish, Bluefish, Pompano and multiple Trevally species. These species can be targeted along the vast cliff faces or exploring the shallow beaches and secluded bays. You can contrast this experience in the afternoon by going offshore to troll for billfish and Dorado along the drop-off or getting the blood pumping by casting to large schools of tuna busting on bait.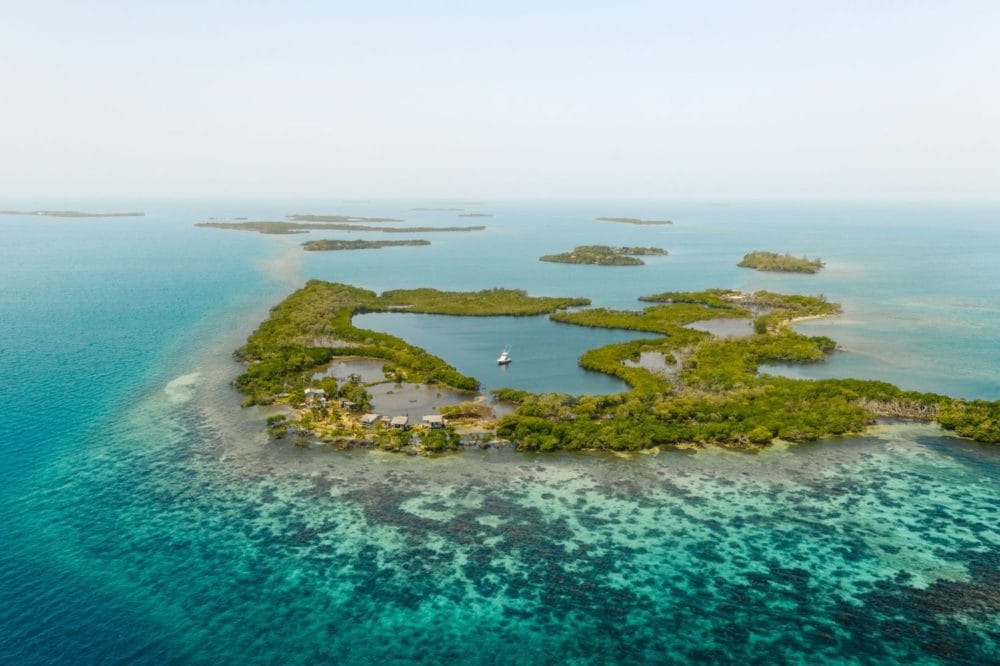 In 1997, Lincoln Westby and his wife Perline decided to build a fishing lodge in Southern Belize, located in one of the worlds most productive permit fisheries. Coined, "permit alley" the fishing grounds are known for their expansive pancake flats that teem with marine life. There is no better place to fish for tailing permit in shallow water, than Permit Alley with Blue Horizon's expert guides. This unique lodge merges Lincoln's original "fish camp" feel with all the modern amenities a travelling angler wants.
There are no long boat rides to get to the flats. Blue Horizon's professional team of guides will have you casting to permit (or bonefish or tarpon) within minutes of leaving the lodge. The proximity to the flats allows you to maximize your time on the water during the most productive moments of each tide cycle. They will have you fishing the tides, not the clock. The entire fishing program is determined by the tide cycle, not the time of the day or when a meal is served.
While most anglers who stay at Blue Horizon Lodge are focused on fishing for permit, there is an abundant population of tarpon nearby. And don't forget about bonefish! Bonefish can be targeted and caught any day of the year, making this fishery the best place to target a Grand Slam in Belize.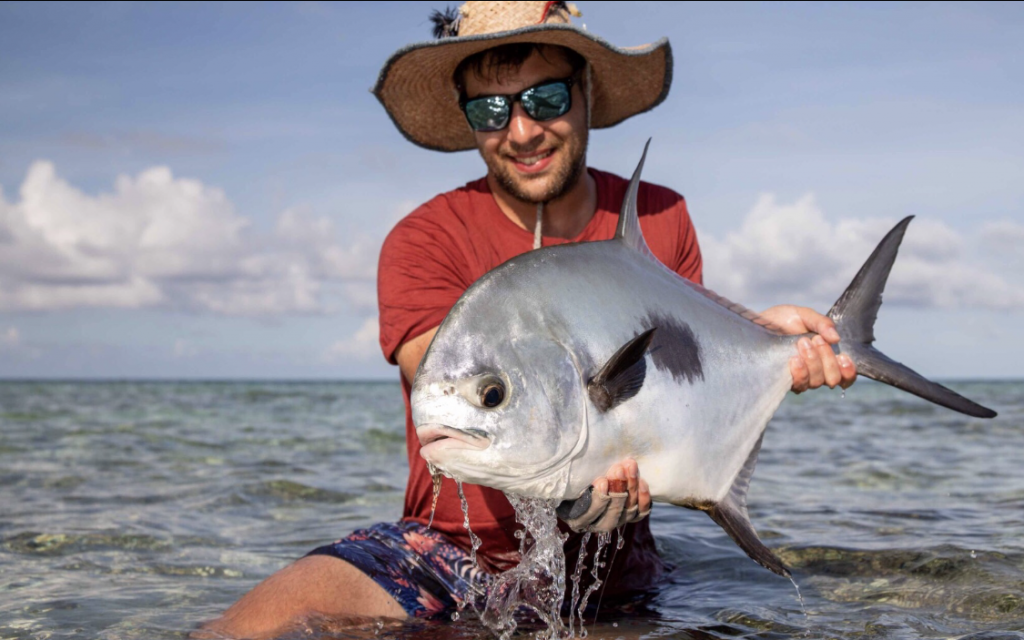 Los Roques has very much been off the radar for the last few years, mostly due to the political situation followed by the global pandemic. The country has now reopened its borders to travellers and those of us who know the flats of Los Roques are eager to get back. Los Roques has been barely fished since 2018 and closed since March 2020. The fish and environment have been rested for years. The pancake flats and outlying beaches represent some of the finest sight fishing for bonefish anywhere in the world. With the total lack of pressure the fishery has received for the last five years those who have ventured there have experienced fishing nothing less than phenomenal.
The fishery has always been a secret hotspot for those looking to target big permit. With the low pressure we have noticed good numbers of permit now being seen in the central lagoon which is testament to how rested the fishery has become. Although primarily a bonefishery other species you will encounter are tarpon, permit, triggerfish, barracuda, parrot fish, snook, great variety of jacks (Horse eye jack), spanish mackerel, bonito, variety of snapper as well as the rest of the species that inhabit the saltwater reef environment. Depending on weather condition offshore blue water species can be targeted for those adventurous anglers, such as black fin tuna, albacore, wahoo and marlin.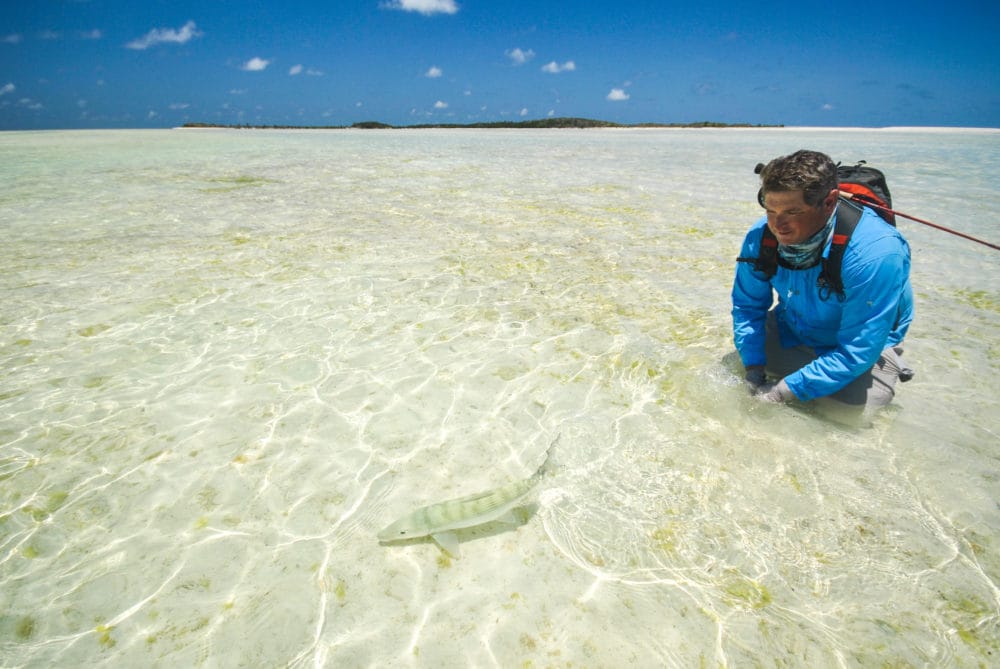 It is one of the longest established fisheries in the Indian Ocean that began back in 2000 and is still one of the most productive and consistent fisheries in the world. It was built with 5 star accommodation in mind, and in the past two or three seasons it has reintroduce many facilities and non-fishing activities. Most of the fishing occurs on the nearby St Francois Atoll which is a wonderful mix of large white sand flats, channels, drop offs and coral finger flats. The majority of the fishing is wading although the operation is equipped with 16′ Dolphin skiffs to move around the atoll with. You will not find a finer bonefish fishery anywhere in the world. Once you have filled your boots with bonefish you can begin to hunt the other species such as giant trevally, bluefin trevally, triggerfish and of course milkfish.
Whilst often overlooked, Alphonse also has some fantastic permit wades both by the main island and also on the St Francois Atoll. Few venues offer the same chances of an indo-pacific permit grand slam as the flats in and around Alphonse.
The island offers outstanding saltwater flats fishing with extremely comfortable accommodation (single room as standard), service and top quality food.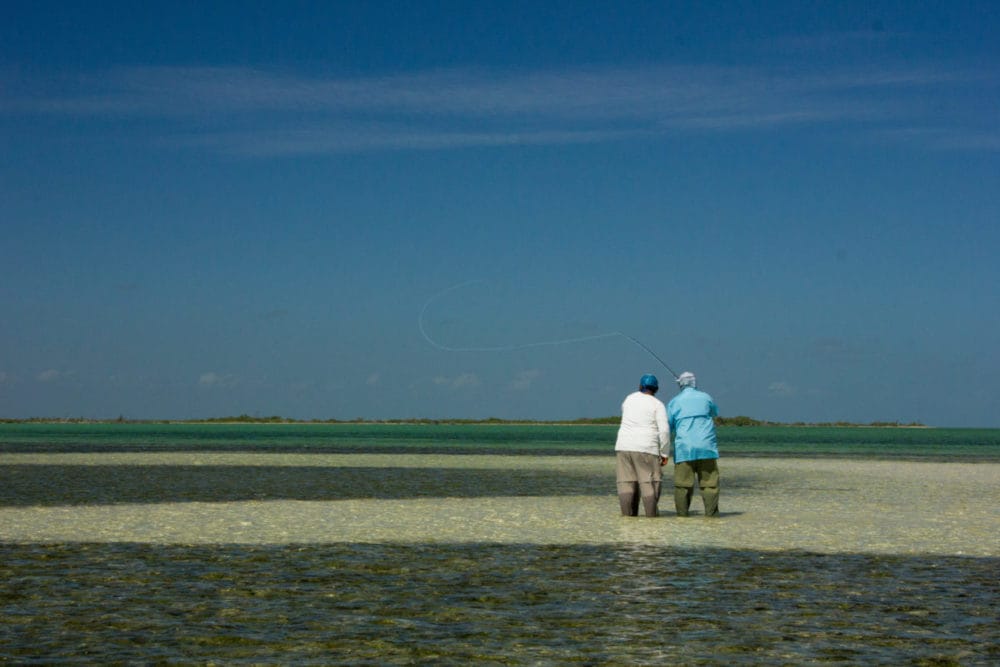 The lodge sits in the Heart of Ascension Bay, with its multi-cultural background the lodge combines Mexican, French and Italian influences to offer guests great comfort and a fantastic fishing experience on one of the Caribbean's most productive flats systems. The bay features miles and miles of shallow flats, a perfect breeding ground for crabs, the cherished delicacy of bonefish and permit,. The bonefish are plentiful, so your opportunities for landing these fierce fighters are numerous. Ascension Bay is world-renowned for its seemingly endless saltwater flats and fishermen come here primarily seeking the challenge of the elusive permit and bonefish, plus the chance to achieve a Grand Slam. The lodge comfortably houses 6 to 8 anglers at a time. Accommodation is shared but there are two rooms that can be taken on a single occupancy basis.
For more information about the various permit destinations we offer or for a specific itinerary and quote please contact us or call our office on +44(0)1980 847389.