Why fish the Tyne System?
Statistically, the Tyne gives you the best chance of landing a salmon in England and Wales. There are few better rivers for a shorter trip, especially if you live down south and travelling to Scotland seems like too far. Most years, the fish counter at Riding Mill sees over 30,000 salmon pass. This is remarkable when you consider that the River Tyne was in dire shape not so long ago during its industrial heyday. Between the South Tyne, North Tyne, and the main river, there is a massive variety of water. Each river differs hugely in character and offers something different. Because the three rivers are rarely more than half an hours drive from one another, you can fish all three over one trip with complete ease.
One advantage of fishing the Tyne system is that the North Tyne is fed from Kielder Water. Weekly releases from Kielder water keep the level topped up in the North Tyne and main river so even if there has been no rain there is always the chance of a fish.
Although the River Tyne can have some good spring fishing on the lower beats the bulk of the salmon run enters from summer through to the end of the season in October and although the Tyne is often seen as a late season river, the fishing can be excellent during the summer months especially with a rise in water.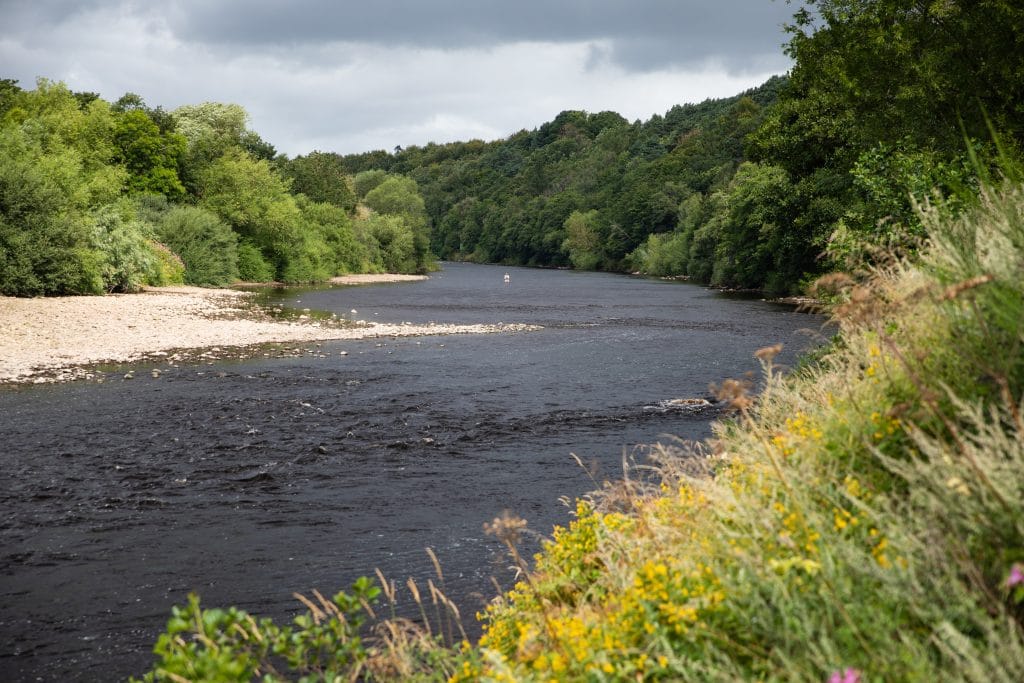 We are delighted to be able to offer fully guided packages on Tyne system. This is the perfect way to explore the area and some of the Tyne's wonderful beats. Having an experienced guide who knows the water well is invaluable. Not only does it increase your chance of success, it also means that there is someone to offer advice on speycasting and pointers on salmon techniques.
Cost: 3 days fully guided fishing
One person: £1,110 per person including VAT
Two People: £690 per person including VAT
Prices may change depending on which beats are chosen, and other packages and dates can be organised, please get in contact for more details.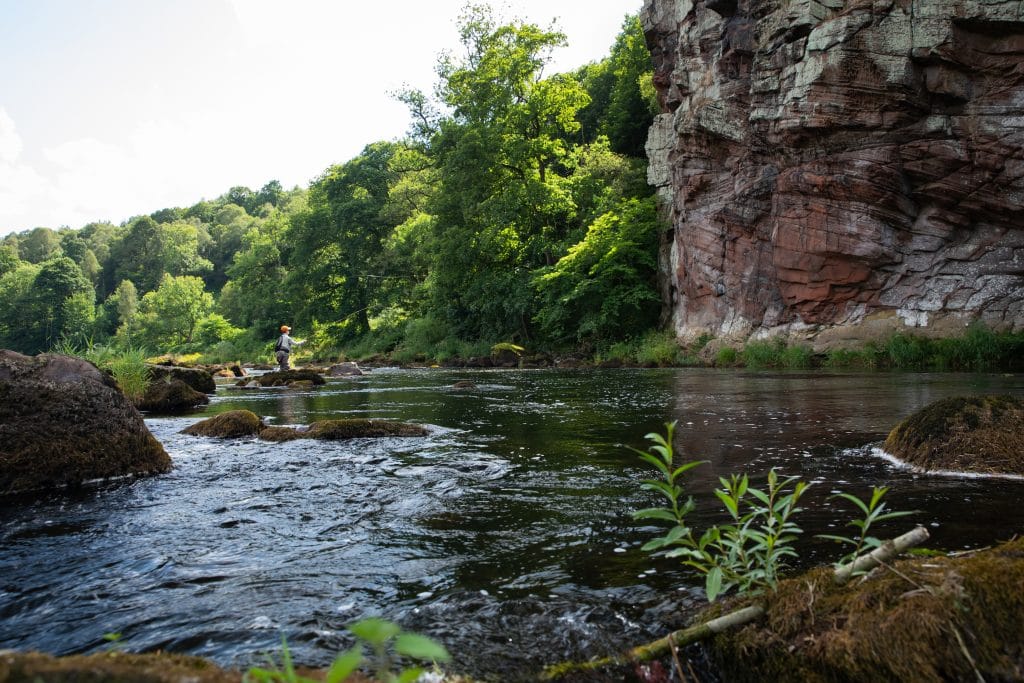 The River Eden is a scenic playground full of wonderful fly fishing opportunities. Through its length the fly fishing on the River Eden offers a wide and varied experience. Each section offers a different challenge. From tight rock pools and canyon shoots to sweeping riffles. Fly fishing in Cumbria can be a great standalone trip or an excellent way of extending a trip north to Scotland.
River Eden Trout Fishing
The trout fishing on the River Eden can be a great fallback for salmon anglers during low water conditions. But for many it is the biggest attraction of the region. Throughout the system the river boasts some of the finest fly fishing for wild brown trout in the UK.
Each season its waters produce some truly giant wild fish. The trout season runs from 15th March to 30th September. Throughout anglers can encounter fantastic fly hatches. These hatches often bringing the largest of trout to the surface. Although patience is key to locating the big fish. That the fish also attack traditional wet flies fished down and across willingly. This is an exciting method to fish for those more used to upstream tactics. During quieter days nymphing techniques can be prolific, as can streamers fished in rising river conditions.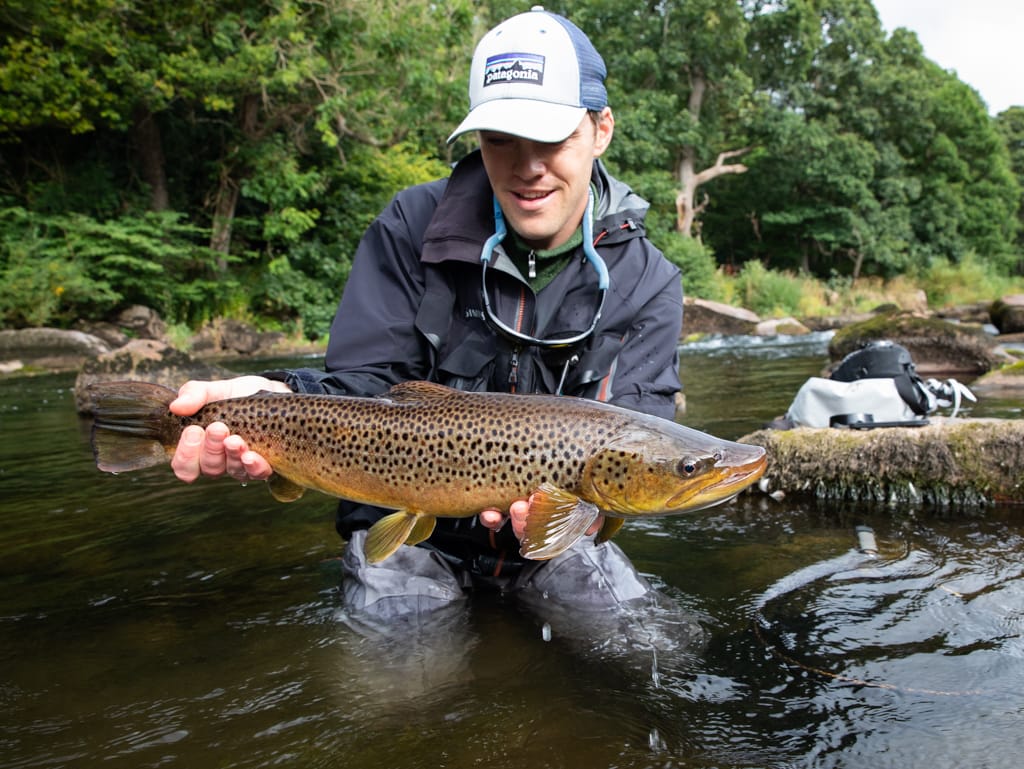 Accommodation
For those wishing to stay for longer we can arrange accommodation at the delightful Tufton Arms. The Tufton Arms offers 20 hotel rooms and 3 self-catering apartments. It is ideally located in the centre of the old market town of Appleby-in-Westmorland. The old coaching house is traditionally decorated and houses stunning original game artwork by Jason Lowes as well as wonderful historical paintings.
There are two communal lounges, a small full-service bar and a great restaurant with an award-winning wine selection. The hotel is owned and run by Nigel Milsom, an avid fly fisherman himself and always on hand to offer advice ahead of your day on the water.
River Eden Trout Fishing Packages
One person: £1,540 per person including VAT
Two People: £1,120 per person including VAT
Cost based on 4 nights single room at the Tufton Arms in Appleby, full board, 3 days guided fishing. Packed lunch on the river.
Other packages or single days guiding can be organised, please get in contact for more details.
For more information about single or multiple days on the River Tyne or River Eden or for our other UK salmon and trout fishing options please contact us or call our office on +44(0)1980 847389.