Onon River, Mongolia
19th September – 29th September 2020
Mongolia is an incredible place to visit, combined with the world's largest salmonid it has won the heart of many anglers including Alex Jardine. Desperate to get back out onto the steppe and explore a new river, we are delighted to announce that Alex will be leading a fly fishing group to the Onon River in the northeast of Mongolia.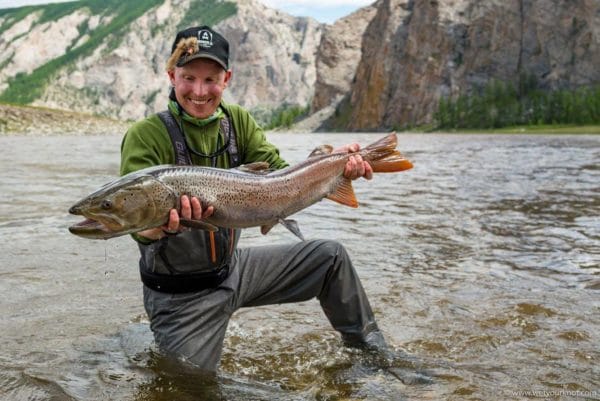 Mongolian River Outfitters have such a vast conservation area of prime taimen water that they have designed two float options that allow anglers to fish great water while resting large areas to avoid over fishing. Firstly, the Upper River Adventure; this is the classic MRO journey, great comfort, six days fishing and new water daily. Secondly, the Lower River Expedition; this float trip accesses a very beautiful and remote stretch of the river. Seven days fishing, new water daily and accommodation in a cosy ger camp and comfortable tented camps. As well as the taimen and lenok trout the river is also home to amur pike and amur trout.
It is the Lower River Expedition that will host Alex and his group as they search for taimen and various other fly hungry fish.