Providence Atoll, Seychelles
23rd March – 30th March 2020
Following on from Peter McLeod's hugely successful hosted trips to Providence Atoll in March 2017 March 2018 and March 2019 and his planned trip for 2020, he is already looking forward to heading back with a hosted group in March 2021. Take a look at a short film on why you should go HERE.
In the early days of the exploratory trips to the outer atolls in 2005 and 2006 Providence Atoll was the last one that came on line after successful seasons on Farquhar, Cosmoledo and Astove. Peter was completely intrigued and was already planning to lead a group to this pristine atoll before it was all shut down. Since then it has continued to niggle at the back of his mind as large portions of it remain unexplored.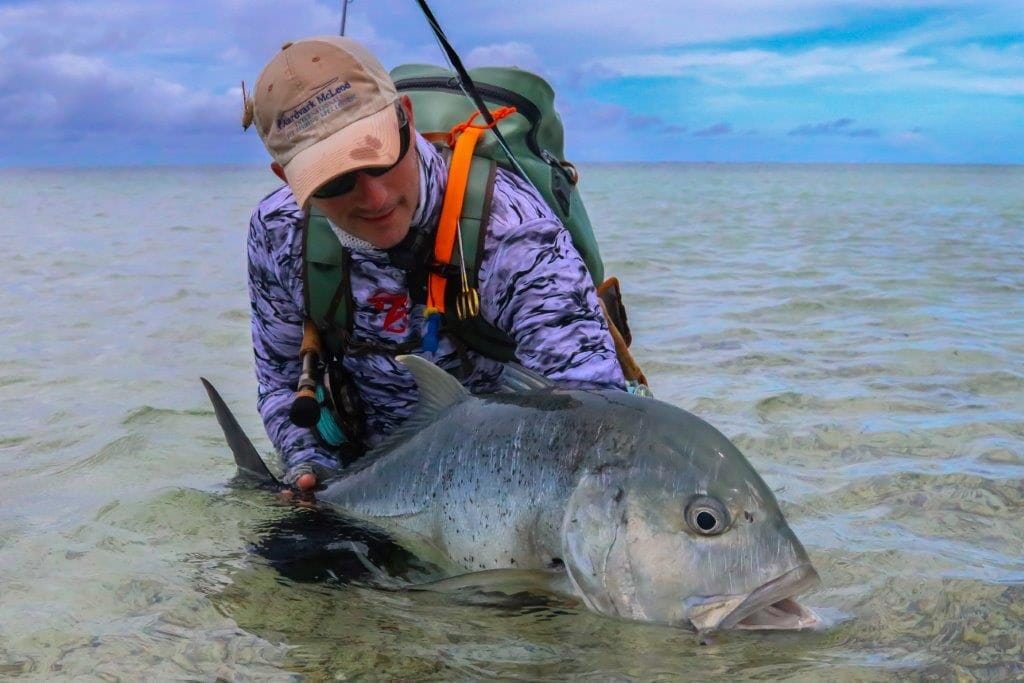 The operations have been considerably refined since those early days and the trip will now being operating from Mayas Dugong, the purposely refitted vessel used for the Cosmoledo live aboard operations. If you, like Peter, have a love for saltwater fishing and the species diversity of the Indian Ocean why not join Peter's hosted trip.