Dry fly fishing, it is this time each year that my fishing frustration reaches its peak. Winter is desperately trying to hold on with its cold, wet grasp and my daily fishing feeds are filled with grinning anglers in the Southern Hemisphere showing their slow-rising monster trout. It is these days that I realise; I love dry fly fishing.
There are many reasons why I love dry fly fishing, it is a test of watercraft, presentation, fly selection and ultimately patience. It covers a huge variety of situations and is not a restrictive method. To deceive a trout with a dry fly is an incredibly satisfying moment.
The following destinations go someway to showing why I love this method.
England Dry Fly Fishing
It seems the most obvious starting place, and where my own dry fly fishing journey began. Whilst across the country we have a multitude of rivers and streams that all offer a unique dry fly experience, it is the southern chalkstream rivers that I will single out.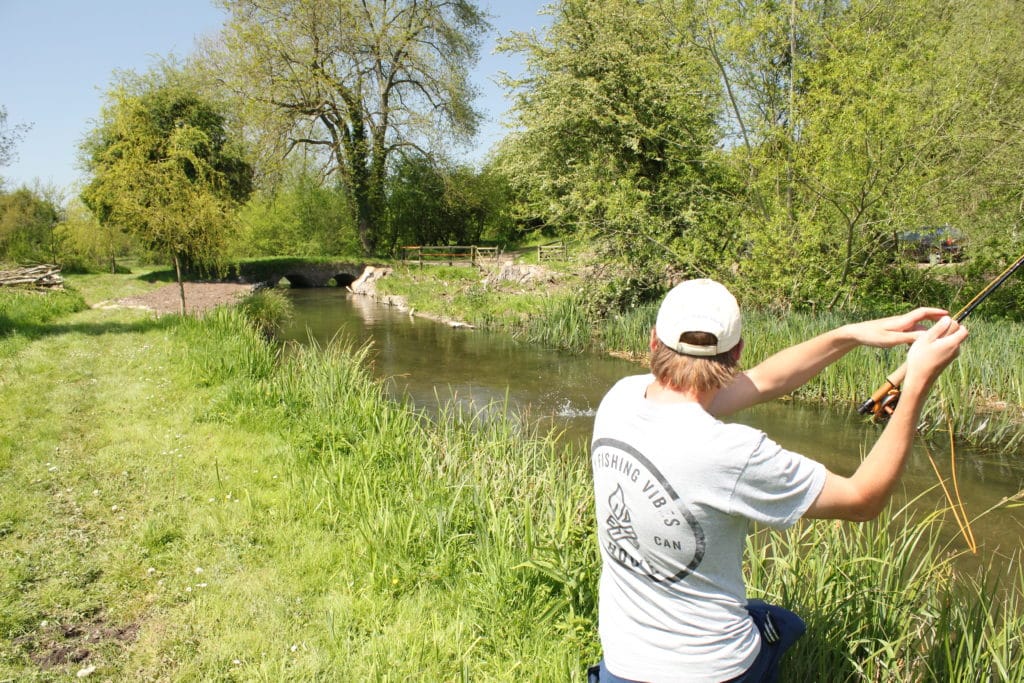 This area is often considered the birthplace of dry fly fishing, and it is easy to see why. The crystal clear, spring-fed streams and rivers are nutrient rich and have consistent flows and temperatures almost year-round. These conditions allow both fish and aquatic insects to flourish, and we see good fly hatches nearly all season long.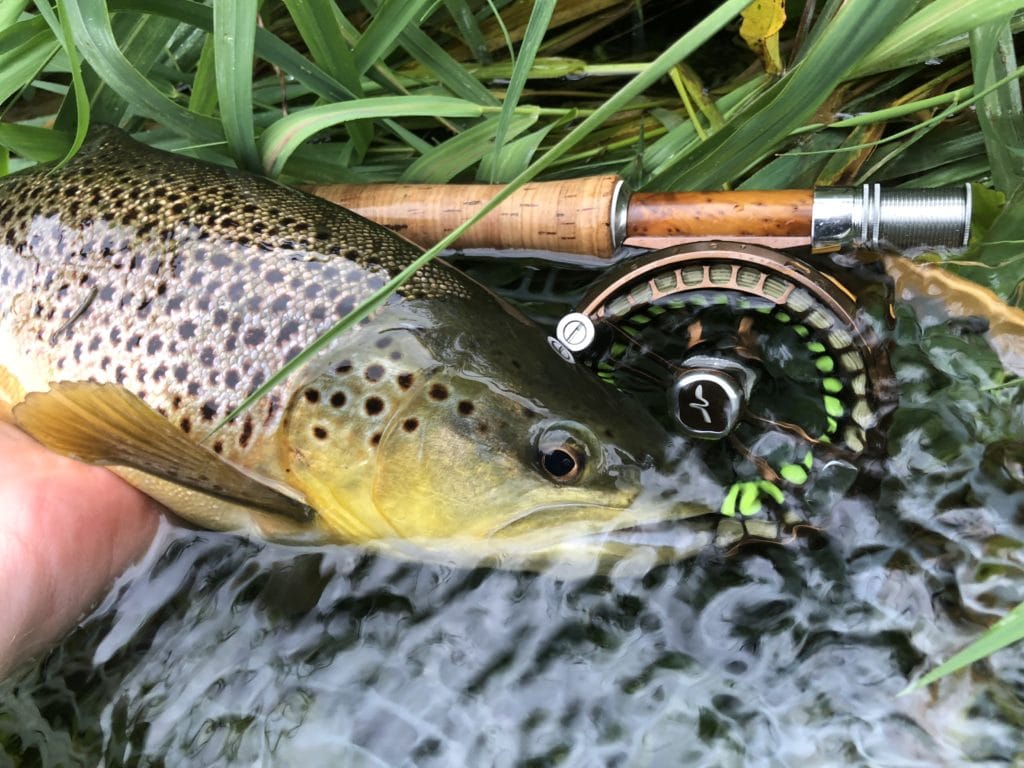 The joy, which is also the challenge, is being able to see the fish as they ascend through the water to intercept freshly hatched duns. Your casts must be accurate, factor in the micro-currents of the surface, and be positioned in a way that the fish do not see any fly line.
Recommended Destination: Westfair Beat, River Anton
New Zealand Dry Fly Fishing
In New Zealand, anglers can often face similar conditions to those on the English chalkstreams, clear water and visible trout. That said the experience is very different. There are spring-fed rivers, but part of the joy with this area of the world is nestling yourself between the stunning mountains in rocky wilderness rivers.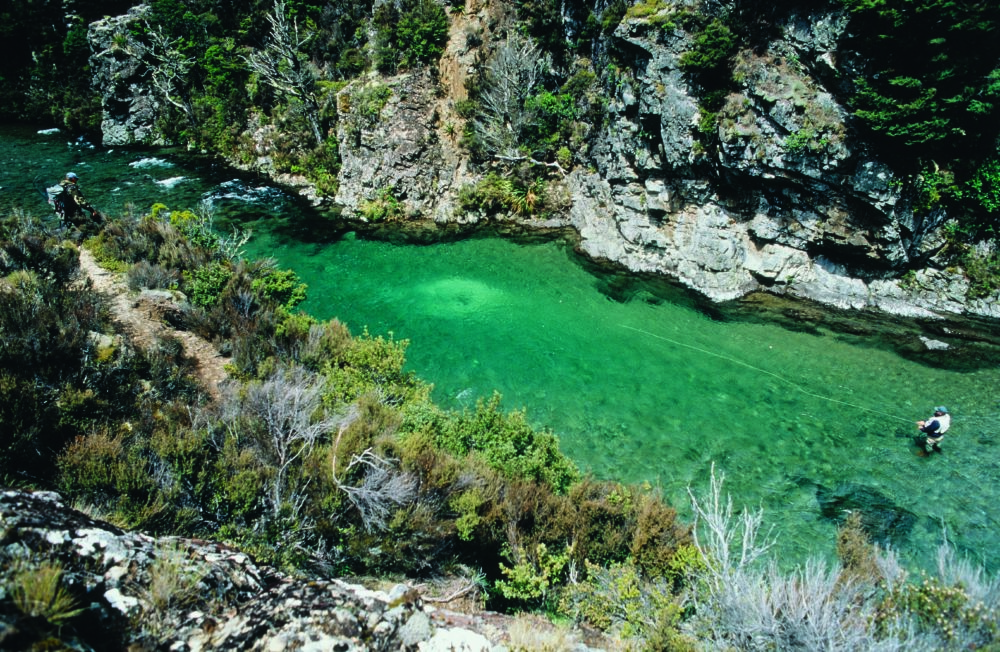 These rivers may not have the same population density of others in the world, but they certainly make up for it with the quality of fish. Big bruising brown trout and strong rainbow trout can be found hiding from pool to pool.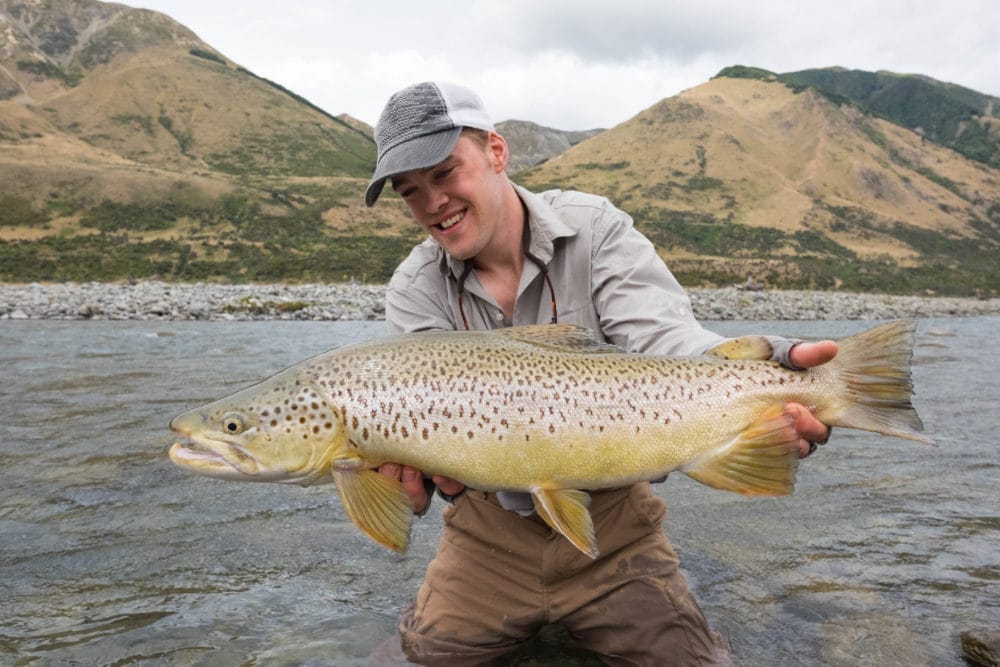 Whilst aquatic insect hatches may not be the biggest, the terrestrial bug life makes this one of the truly great fly fishing destinations on the planet. Summer cicadas, clumsy willow grub and even swimming mice keep these fish looking up. Dry flies should be presented well upstream of fish and just watch and wait as they move to intercept. Remember those, don't strike to early as these big fish eat slowly!
Recommended Destination: Owen River Lodge, South Island
Bosnia Dry Fly Fishing
Bosnia is one of the ultimate clear water dry fly venues I have ever encounter, the reason being is it offers rivers like our own chalkstreams with some of the largest hatches you will ever witness. The fish may not be the size of their New Zealand counterparts, but when grayling and brown trout in excess of 3 lbs are freely rising you know it is special.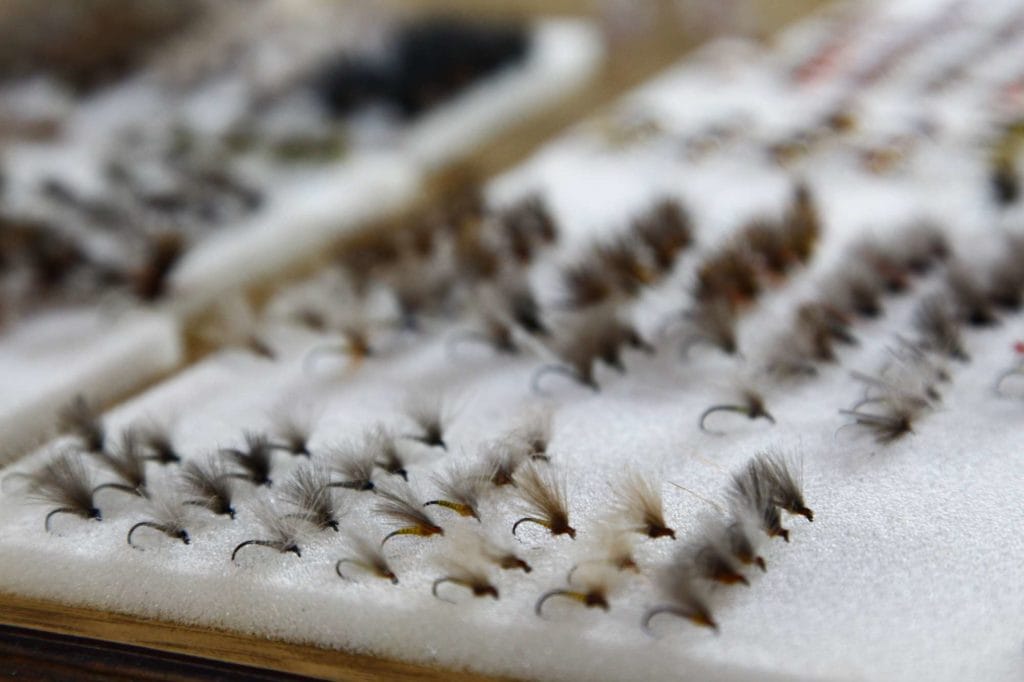 The first morning I waded the Bosnian waters tested me to my extreme dry fly limits as trout after grayling refused my offerings. Tippets, leaders and flies were changed so often that soon I was down to 8X (1.5 lbs) tippet, a 20 ft leader and size 24 dries, and still nothing.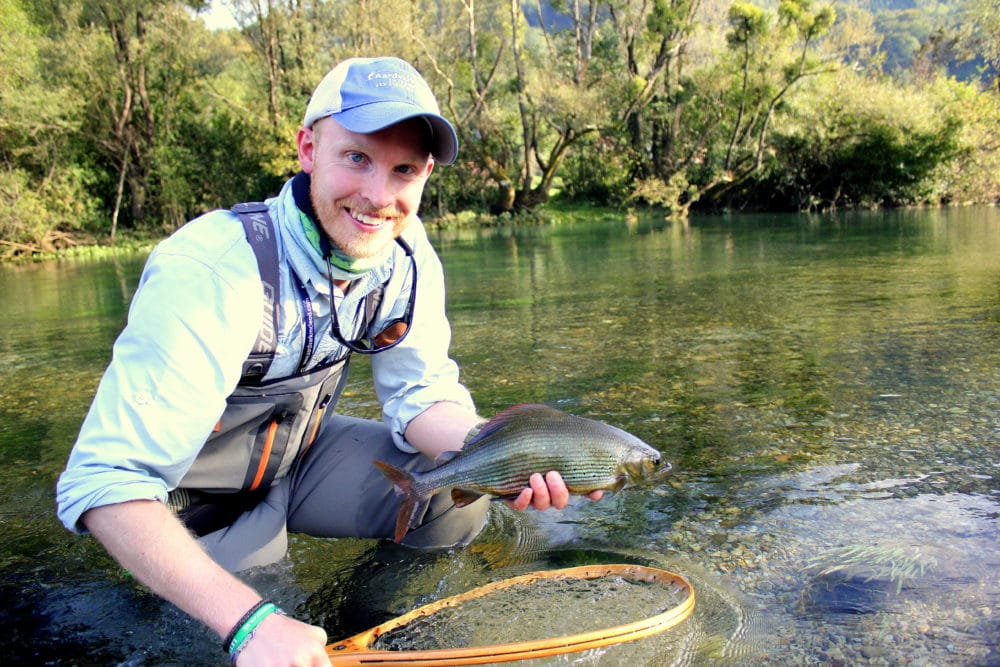 It was not until I changed my direction of presentation that I started to catch. Unlike almost all place I have fished up until this point, the fish here demanded a downstream cast and drift of a dry fly, thus removing the possibility of the fish seeing the tippet. When fishing this way the strike becomes more challenging but the rewards are great.
Recommended Destination: Bosnia
Iceland Dry Fly Fishing
For big brown trout, Iceland definitely stands side by side with New Zealand. It is generally not a sight fishery in the same respect but still very much a visually appealing dry fly destination as you watch giant trout heads slowly rising with great regularity. With some rivers seeing an average trout size of 4-5 lbs and fish in excess of 10 lbs not unheard of.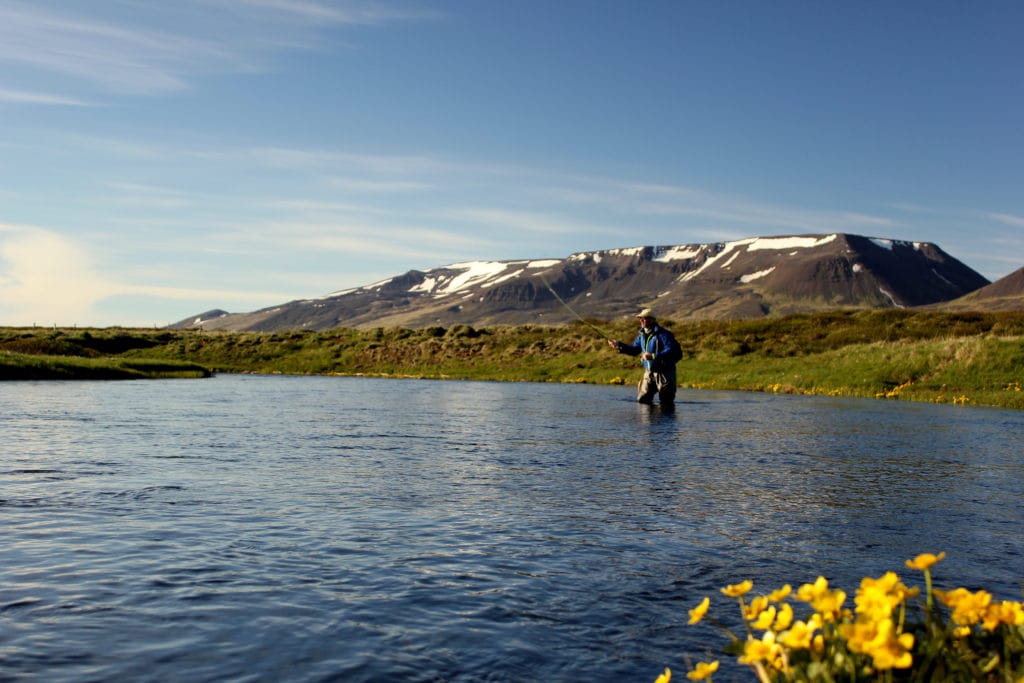 I suppose the two biggest hurdles I had to get my head around at first was; fish will rise freely in 3 degrees Centigrade, and these rivers are without upwing flies.
The air temperature is almost irrelevant, what is more important is a rising air temperature; whether that is 1 to 3 degrees or 5 to 10 degrees that could be enough to kick start the surface activity. And water temperature is very important, with much of Iceland's rivers having a black bottom they can heat up very quickly irrespective of air temperature and this can stimulate fly activity.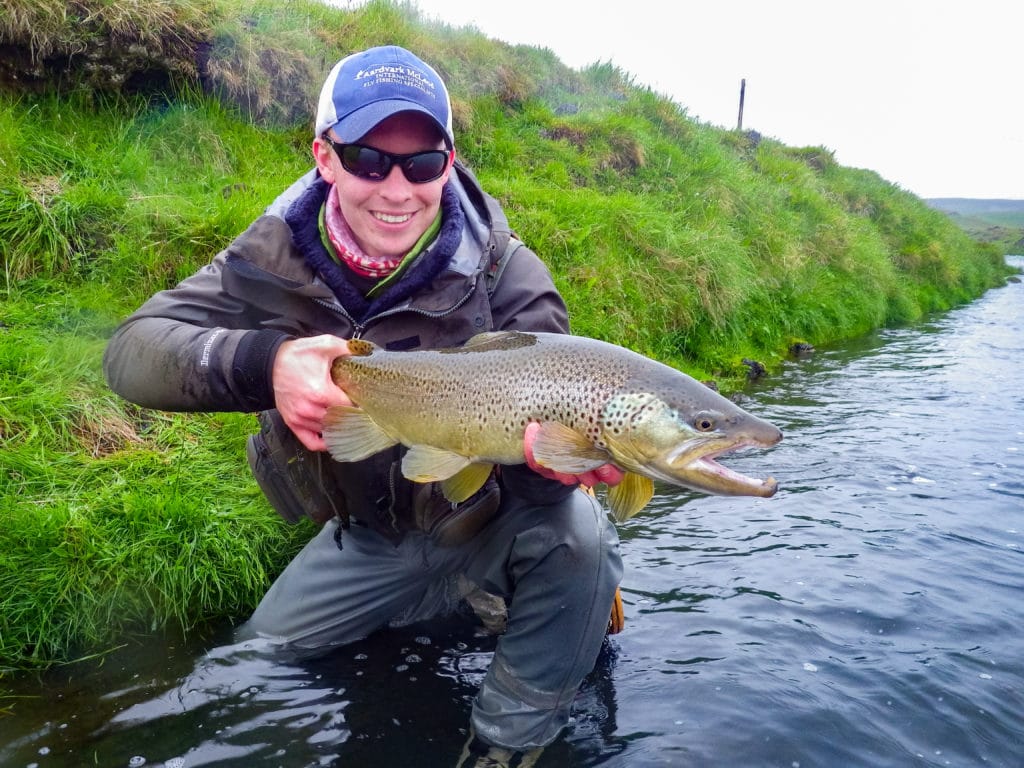 What fly activity you may ask…Iceland is home to millions of midges, and better still they are not the biting kind! Midges, although small, are protein rich and help the fish grow big and strong very quickly. Later in the season there are also good hatches of caddis fly that appear close to nightfall.
Recommended Destination: Minnivallalaekur, South Iceland
Spain Dry Fly Fishing
Hidden high in the Pyrenees, surrounded by stunning landscape and bathed in warm sunshine lie dozens of mountain streams and rivers. Despite the turbulent flows and cold water, you will encounter exciting dry fly fishing here too.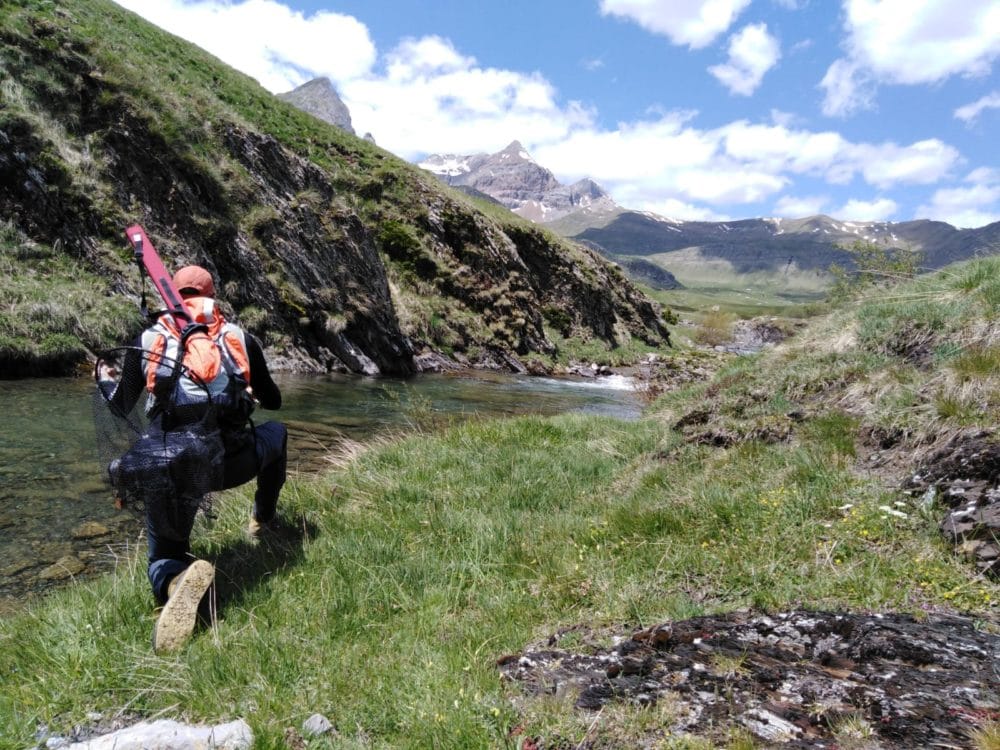 The fish may not grow as big as they do in New Zealand and Iceland, the visual experience may not be the same as that of the chalkstreams or Bosnia, but it deserves to be on this list in its own right.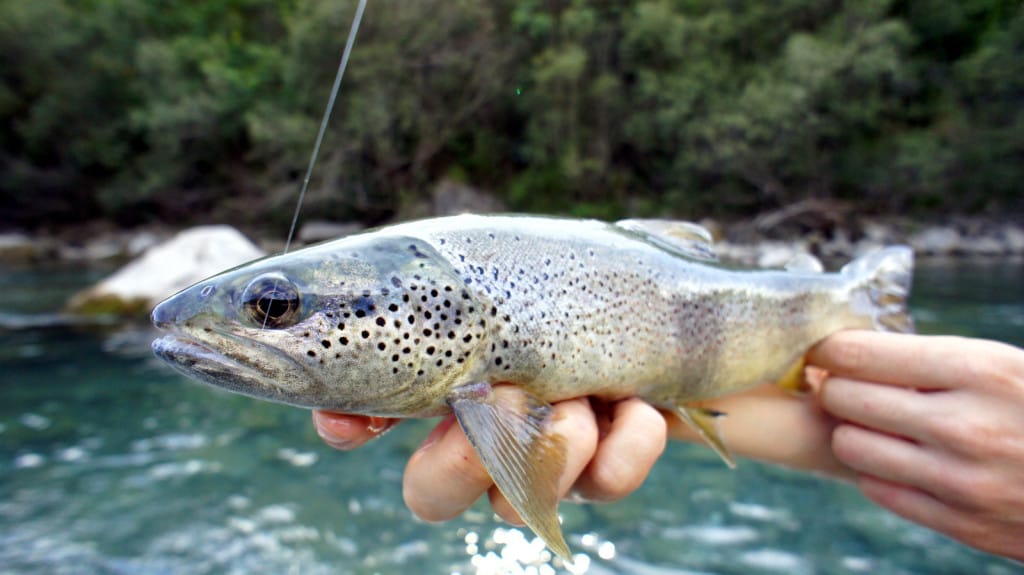 In the fast waters, wild trout have little time to look at passing food, as such they have to decide quickly whether to eat or not. With time being short, this can lead to some of the most explosively dry fly takes you will ever see. Rather than cast to sighted fish you will place casts into likely looking spots and wait for the surface to explode. This can be incredibly exciting fishing as both fish and angler have to react with lightning fast reactions.
Recommended Destination: Pyrenees Fly Fishing
So all in all, I love dry fly fishing. Its versatility, visual nature and range of stunning locations where it is effective make it one of my favourite all round techniques.
For more information about dry fly fishing or any of the destinations mentioned please do not hesitate to contact Alex Jardine or call our office on +44(0)1980 847389.